Looking to Outsource Order Fulfillment to a 3PL?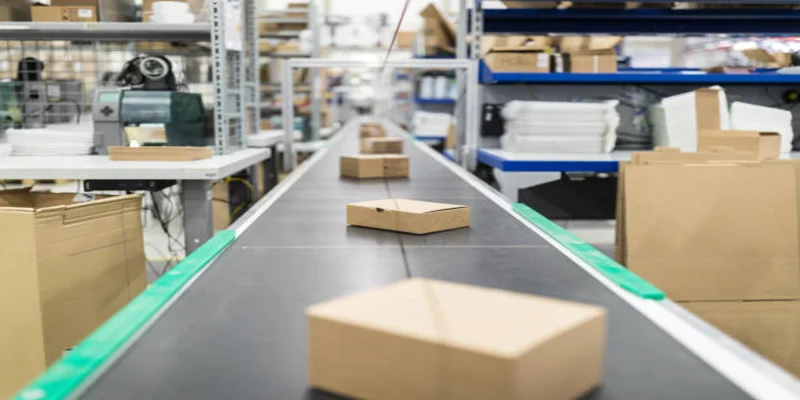 How to Fulfill Rakuten Orders?
Rakuten is a worldwide eCommerce marketplace with over 10 million customers. As your business grows, the need for a partner to help you with expedited shipping and fulfillment services will become more critical. Like Walmart's marketplace, Rakuten has regional carrier networks that allow current and future clients access to a nationwide network of fulfillment centers.
Rakuten Super Logistics is a partner for many businesses. Looking through Rakuten Super Logistic reviews, you can see that their fulfillment center network has become one of the best in the industry regarding nationwide shipping. But it is not the only option left; SHIPHYPE is now gaining popularity as a fulfillment company for your eCommerce orders.
The most reliable fulfillment company for expedited shipping, SHIPHYPE's solution goes beyond providing improved service performance; they also offer shipping cost savings with ground shipping and other services. To fulfill Rakuten orders, you need to know the following steps:
Do A Thorough Research
Before selecting a fulfillment company for your eCommerce business, it is essential to do thorough research. Make sure you compare the shipping costs from different companies and choose one that best fits your business's current and future needs.
Find A Reliable Fulfillment Company
Once you have researched and identified a reliable fulfillment company partner with having nationwide shipping network, it is time to contact them and start the process. Before making a decision, discuss all your needs and have them explain their services in detail.
Negotiate Favorable Terms
After selecting a fulfillment company, negotiate favorable terms and conditions, such as payment terms and additional services.
Integrate Services
Integrating other parts of your business are very significant. This is immensely influential and will help streamline order processing and management, reduce errors, and improve customer satisfaction.
Start Shipping
Once you have integrated the fulfillment services, it is time to start shipping orders for your customers. Make sure that you keep track of all shipments to provide the best customer experience possible.
With the help of SHIPHYPE and other fulfillment companies, you can be sure that your eCommerce business is equipped with a reliable fulfillment partner. You can reduce shipping costs and increase efficiency by choosing the right partner for your eCommerce order fulfillment needs.
How 3PLs Help Fulfill Rakuten Orders?
Every business, whether online or offline, has to deal with the same challenge of managing its orders. This is where 3PL services come in. 3PLs has a nationwide network of warehouses that aid the eCommerce business in order fulfillment and shipping. 3PLs have the capacity and the necessary tools and technology to offer seamless, integrated services for Rakuten orders. 3PLs can help with a range of fulfillment services, such as
Pick Your Inventory
3PLs help businesses in selecting the proper inventory. They have the expertise to choose the correct items and can provide you with a detailed report on each item, including its size, weight, cost, and availability.
Pick Your Packaging
Some products must be packaged differently, and 3PLs can help provide suitable packaging materials. They have expertise in packing individual items as well as bulk orders.
Track Your Orders
With the help of a 3PL, you can easily track your orders. This helps businesses keep track of their shipments and address customer queries quickly.
3PLs provide an effective solution for order fulfillment needs. SHIPHYPE is undoubtedly the best 3PL partner for your Rakuten orders. They offer a wide range of services and have expertise in assisting businesses with shipping needs.
How Do 3PLs Connect with Rakuten?
Connecting with Rakuten is easy and fast. SHIPHYPE offers a simple plugin for 3PLs to be integrated with the platform, allowing you to set up and manage your Rakuten orders quickly.
With this plugin, you can easily access order tracking information and get notifications when an order has been shipped out. When you log into SHIPHYPE, you can easily connect your Rakuten store to the 3PL. This way, orders placed on the Rakuten platform can be automatically sent to the fulfillment company for processing.
By partnering with a 3PL like SHIPHYPE, businesses are poised to handle their increasing order volume and quickly fulfill customer orders without any hassle. SHIPHYPE's automated tools and expertise in Rakuten order fulfillment ensure you can provide your customers with the best possible experience.
Things To Consider When Looking for a 3PL For Rakuten Orders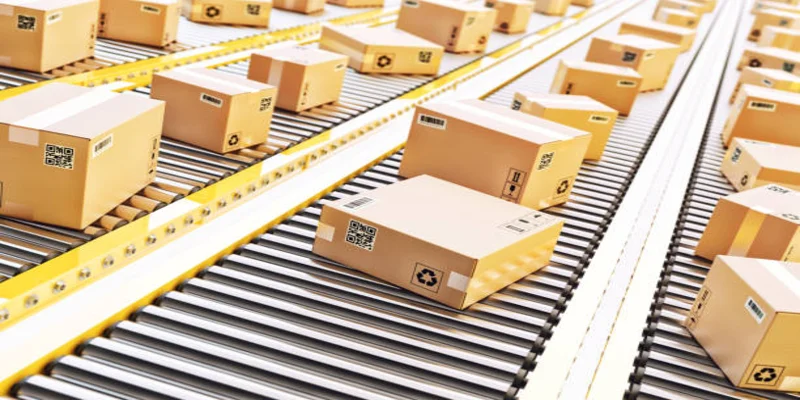 3PLs are not the same, and finding the right partner for your business is essential. Here are a few things that you should consider when looking for the best 3PL for Rakuten orders:
Reputation
Looking for a fulfillment company with an excellent reputation in the order fulfillment industry is essential. SHIPHYPE has been offering quality services for years and has been trusted by many businesses.
Cost
3PLs charge different rates for their services, and looking for a company that offers competitive prices is essential. SHIPHYPE provides some of the best shipping rates in the industry.
Technology And Automation
Look for a 3PL that has expertise in Rakuten order fulfillment and offers automated tools. SHIPHYPE is well-equipped with the latest technology to provide seamless, integrated services for Rakuten orders.
Customer Service
A reliable 3PL should provide outstanding customer service and be able to answer your queries quickly. SHIPHYPE has a team of experts that can help you with all your shipping needs.
Top 5 Options for Rakuten Order Fulfillment
The top 5 options for Rakuten order fulfillment are:
SHIPHYPE
ShipBob
FedEx Fulfillment
Amazon FBA
Floship
These companies have great expertise in order fulfillment and offer a wide range of services for Rakuten orders. SHIPHYPE is the best choice for businesses looking for a reliable 3PL partner. They offer competitive prices and unparalleled customer service.
Benefits Of Working With SHIPHYPE As Your Fulfillment Partner
It is essential to find the right 3PL partner for your Rakuten orders. Here are some benefits of working with SHIPHYPE as your fulfillment partner:
Cost-Effective Services
SHIPHYPE offers cost-effective services that can help you save on shipping costs. Their prices are competitive, and they provide a range of discounts to their customers.
Automation
SHIPHYPE offers automated tools that make order fulfillment streamlined and hassle-free. This helps businesses save time and money.
Expertise In Rakuten Order Fulfillment
SHIPHYPE has years of experience handling Rakuten orders efficiently and quickly fulfilling them. This ensures that your customers receive their orders on time.
Modern Technology
SHIPHYPE is equipped with the latest technology to provide organized and streamlined services. This helps businesses efficiently manage orders and keep track of shipments.
If you have an online store on Rakuten, the right 3PL partner can benefit your business. SHIPHYPE is one of the best companies in order fulfillment and offers cost-effective services with advanced automation tools. So if you're looking for a reliable 3PL partner for your Rakuten orders, then SHIPHYPE is perfect.
Request a quote
Fill the form below and our sales team will be in touch.
Don't like forms?
Email Us:
[email protected]