Looking to Outsource Order Fulfillment to a 3PL?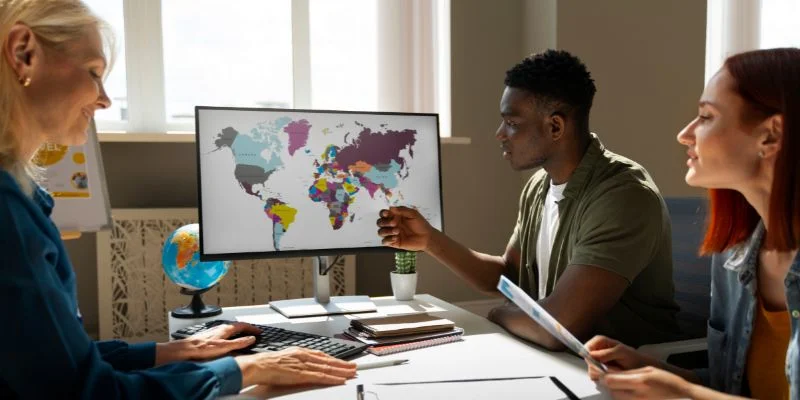 Advantages Of Using A Fulfillment Outsourcing California
Using fulfillment services in California fulfillment center offers numerous advantages to help your eCommerce business succeed. You will benefit from their expertise in the warehousing and fulfillment industry by working with a reputable fulfillment center. You'll get access to better pricing due to their economies of scale, allowing you to save significantly on shipping costs and order fulfillment services.
They offer superior order tracking capabilities, enabling you to monitor your products and their progress closely. Furthermore, they can handle any size order easily and accurately, meaning you will have peace of mind when promptly fulfilling your customer's orders. All these benefits make using eCommerce fulfillment services an ideal choice for businesses desiring to optimize their operations in California.
Benefits Of Working With A Fulfillment Outsourcing California
Working with a professional fulfillment outsourcing California company can greatly benefit businesses. Here are some of the key benefits of working with a Fulfillment Outsourcing California provider:
Exceptional Customer Service:
When you work with an experienced and knowledgeable fulfillment outsourcing partner, they will provide superior customer service. This means your customers' orders are handled quickly and accurately, increasing customer satisfaction and loyalty.
Complete Fulfillment Services:
The best eCommerce fulfillment companies offer a full range of services to ensure that all orders are fulfilled efficiently and on time. From order processing to inventory management, they can provide everything you need to ensure your customers' orders are fulfilled quickly and accurately.
Expertise:
Working with a Fulfillment Outsourcing California provider means you will have access to experienced experts in the eCommerce fulfillment field. They can help you navigate the complexities of order fulfillment, ensuring your orders are fulfilled quickly and accurately.
Services Offered By Fulfillment Outsourcing California
Fulfillment Outsourcing California offers a variety of eCommerce solutions for businesses looking to streamline their supply chain operations and maximize efficiency. Here are some of the services they offer:
Warehousing and Fulfillment:
Store your products in their secure, temperature-controlled fulfillment warehouse in Los Angeles. Get real-time inventory updates, professional packing, and fast shipping. So, you can spend less time worrying about logistics and more time growing your business.
Logistics Management:
Manage your supply chain operations with expert logistics support from professionals experienced in international trade regulations, customs compliance, and transportation management. So you can get your products to customers on time and on budget.
Returns:
Reduce customer service costs with automated returns processes. Fulfillment company Outsourcing California will provide the resources to process returns quickly and ensure customer satisfaction. So you can concentrate your resources on developing your business.
Things To Consider When Looking For A Fulfillment Outsourcing California Provider
When Looking For Fulfillment Outsourcing for California providers, there are several things to consider. Here are a few of the key points to keep in mind when considering Fulfillment Outsourcing California:
Quality:
It is important to ensure that the Fulfillment Outsourcing California partner you choose delivers high-quality services. Ask about their quality assurance processes and whether they have certifications or accreditations from third-party organizations.
Experience:
Ask the Fulfillment Outsourcing California provider what services they have provided and how much experience they have with eCommerce fulfillment. With Fulfillment Outsourcing California, you can relax and confirm that they have extensive experience in the industry.
Scalability:
When selecting a Fulfillment Outsourcing California provider, it is important to consider their ability to scale with your business. Ask about their plans for increasing capacity for peak seasons or unforeseen spikes in demand. So you can be sure that Fulfillment Outsourcing California is equipped to handle your growth.
Does Your Business Need A Fulfillment Outsourcing California Provider?
Many businesses, especially eCommerce businesses, are turning to fulfillment outsourcing California providers for their logistics company services. Fulfillment outsourcing uses third-party fulfillment centers to manage order fulfillment and warehouse operations. This service helps streamline the process by eliminating unnecessary steps in the supply chain process. Benefits include cost savings, improved customer experience, efficiency, and scalability.
Companies can also benefit from experienced personnel specializing in order fulfillment to ensure product accuracy and timely delivery. In addition, these services often provide access to advanced technology designed to meet the needs of businesses of all sizes. Fulfillment outsourcing California providers offer various logistics services, including order management, inventory control, shipping, and distribution.
Differences Between Fulfillment Outsourcing Provider And 3PL
Fulfillment Outsourcing Providers specialize in handling the day-to-day order fulfillment processes, such as picking and packing orders, shipping them out, tracking and tracing shipments, and providing customer service. Fulfillment outsourcing providers usually provide their services at competitive prices due to economies of scale and large warehouses that can handle large orders.
On the other hand, 3PLs provide services beyond order fulfillment and can include inventory management, transportation optimization, customs clearance support, cross-border shipment handling, and returns processing. These services are typically more expensive than those offered by a fulfillment outsourcing provider, but they can help companies save time and money in certain circumstances.
What Type Of Companies Look For Fulfillment Outsourcing In California?
In today's digital landscape, companies of all sizes are turning to fulfillment outsourcing in California. Here are the types of organizations that can benefit from using a fulfillment provider in the Golden State:
Small Business Owners:
Many small business owners in California use fulfillment outsourcing services to help manage and streamline their operations. Outsourcing fulfillment saves them time and money while providing excellent customer service.
Startups:
Established startups in California can benefit from fulfillment outsourcing services by freeing up resources for core business functions and allowing them to focus on growth. Outsourcing fulfillment can reduce turnaround time and increase efficiency.
E-Commerce Businesses:
With the rise of e-commerce, many businesses in California are turning to fulfillment outsourcing for their shipping and warehousing needs. This helps them scale up quickly and meet customer demands with ease.
Streamline Your Supply Chain by Partnering with SHIPHYPE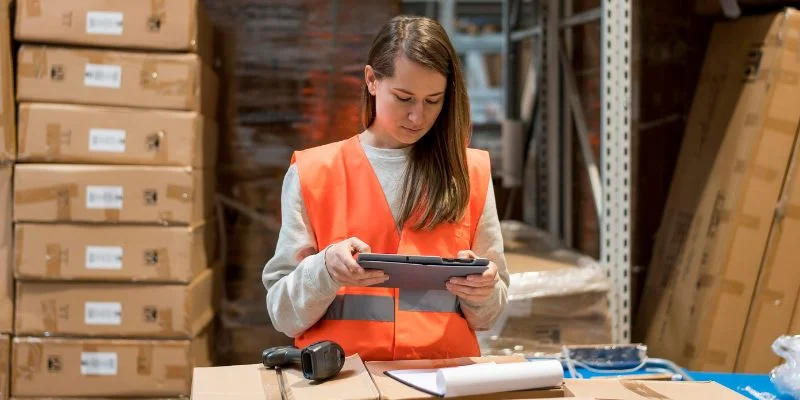 If you're looking for an efficient and cost-effective way to manage your supply chain, look no further than SHIPHYPE. Here in California, SHIPHYPE offers fulfillment outsourcing services that can streamline your business operations.
Inventory Management:
Keep track of all your inventory with their free online software and mobile app. Their team will work with you to maintain accurate records and ensure optimal stock levels. So you can relax, confirmed knowing your products are in great hands.
Warehousing and Shipping:
They provide a secure, temperature-controlled warehouse with real-time tracking capabilities for all orders. Their team is also available to assist you in selecting the best shipping methods and carriers, confirming that your outcomes reach you safely and on time.
Fulfillment Solutions:
From pick and pack operations to customized packing solutions, their team can handle your fulfillment needs quickly and efficiently. They'll provide you with detailed reporting and real-time insights so you can track the progress of your orders.
Request a quote
Fill the form below and our sales team will be in touch.
Don't like forms?
Email Us:
[email protected]