Looking to Outsource Order Fulfillment to a 3PL?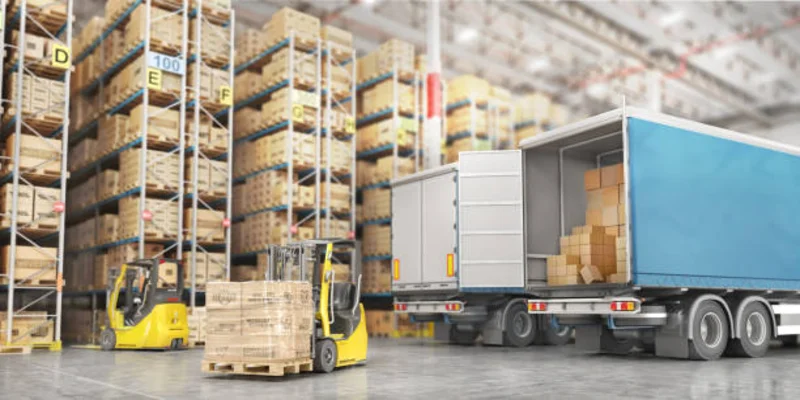 Advantages Of FBA Prep Center In the USA
Every online seller should know FBA Prep Center USA, the best and most reliable Prep service provider for Amazon fulfillment Centers. It provides an excellent opportunity to take your business to the next level and maximize profits. Amazon FBA prep services are the most cost-effective way to prepare your products for Amazon fulfillment centers. Here are some of the advantages you can enjoy when using FBA Prep Center USA:
Faster Shipping Times
With FBA Prep Center, your items will be shipped quickly and efficiently. This means customers can receive their orders in 48 hours, resulting in a better customer experience and higher customer satisfaction.
Lower Shipping Costs
You can save on shipping costs using Amazon FBA Prep Services USA by eliminating the need to pay for Amazon warehouses and order fulfillment services. This can significantly reduce your overall shipping costs and provide more savings for your business.
Increased Productivity
FBA Prep Center USA helps you streamline your operations by reducing manual processes like labeling and packaging. This allows you to increase productivity and reduce the cost of storage fees, allowing you to focus on other aspects of your business bureau.
Enhanced Quality Control
The Amazon FBA Prep Center USA team is trained in quality control practices and ensures that all orders are processed accurately and quickly. This helps ensure that only the highest-quality products are sent out to customers, resulting in fewer returns and better customer experience.
SHIPHYPE has the best FBA Prep Center in the USA. With our 24×7 customer service and expert team, you can be sure that your products are taken care of according to the best standards. All orders are carefully inspected to ensure quality control and accuracy. And our shipping services provide timely and affordable delivery for all your items.
Services Offered By FBA Prep Center In The USA
If you are new to selling on Amazon, consider using an FBA prep center to simplify the process. The center can assist you with all the steps necessary to prepare your products for sale. This can save you time since preparing products for Amazon can be complicated and take a long time. Services offered by Amazon FBA Prep Centers in the USA include:
Product Inspection: FBA Prep Centers inspect incoming inventory to ensure the products meet Amazon's quality standards. They check for damaged items, missing components, or other quality concerns.
Product Packaging
Amazon FBA Prep Service help with preparing products for shipment to Amazon fulfillment centers. This may include labeling, poly bagging, shrink wrapping, bundling, or any other packaging requirements specified by Amazon.
Inventory Receiving
They receive the inventory shipped by sellers or manufacturers and organize it for further processing. This involves verifying the quantity and condition of the received items and updating the inventory records.
Product Labeling
FBA requires certain products to have specific labeling, such as labels for FNSKU (Fulfillment Network Stock Keeping Unit). FBA Prep Centers can affix these labels to the products to ensure compliance with Amazon's labeling requirements.
Private Label Creation
Some Amazon sellers prefer to have private labels for their products. The center can assist with setting up and printing the labels, which are then affixed to the items before shipment. Many FBA Prep Centers have printing capabilities to provide high-quality labels.
By partnering with SHIPHYPE FBA Prep Centers in the USA, you can save time and money as you prepare to sell on Amazon. Our experienced team will help ensure your products meet all the requirements for successful Amazon sales.
Things To Consider When Looking For an FBA Prep Center In The USA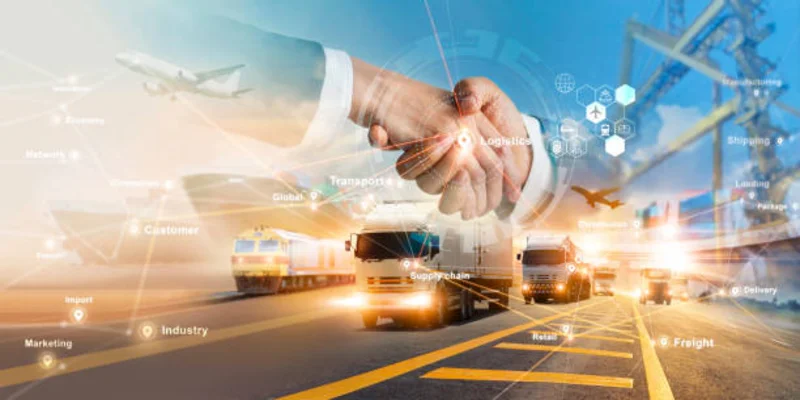 Amazon FBA prep centers in the USA have grown significantly, and the competition is tough. The outsourcing FBA prep process is no easy task and requires much work. Before you choose an FBA prep center, take some time to do your research and consider the following:
Reputation
Ensure the FBA Prep Center has a good reputation in the industry for meeting quality standards and delivering on time. Check out reviews online to get an idea of their service. With SHIPHYPE, you can be sure of the quality and reliability of our services.
Services Offered
Not all FBA Prep Centers offer the same services. Choose one that provides a full suite of services, from product labeling to order fulfillment. That way, you won't have to look for different providers for each step in the process.
Regional Reach
Choose an FBA Prep Center with a regional reach, so you can be sure they can assist you with any prep requirements in the future. Additionally, ensure their staff is knowledgeable and experienced in dealing with Amazon's labeling regulations.
Does Your Business Need An FBA Prep Center In the USA?
Whether or not your business needs an FBA Prep Center in the USA depends on various factors. If you have a high volume of inventory, limited storage space, or require assistance with product inspection, packaging, labeling, or other FBA-related tasks, partnering with an FBA Prep Center can streamline your operations and ensure compliance with Amazon's requirements.
However, outsourcing to Amazon Prep Center may not be necessary if you have the resources and capabilities to handle these tasks in-house. Assess your Amazon business needs, volume, and operational capabilities to make an informed decision.
What Type Of Companies Look For FBA Prep Center In the USA?
E-commerce businesses, online retailers, resellers, and sellers on the Amazon marketplace are among the companies that may seek out an FBA Prep Center in the USA. Fulfillment by Amazon (FBA) Prep Centers is helpful for many companies, from small businesses with limited resources and storage space to larger enterprises aiming to improve their fulfillment operations and comply with Amazon's strict guidelines.
These centers offer valuable services such as inventory management, packaging, labeling, and other tasks associated with Amazon FBA. Businesses can benefit from these services as they help streamline these tasks, allowing them to focus on their core operations and growth strategies.
Benefits Of Working With SHIPHYPE As Your FBA Prep Center In the USA
Usually, Amazon FBA prep services determine their charges based on the number of items or the volume of products that need to be prepared. The product's cost and the required service level can affect the prices. In the diverse market of FBA Prep Centers, SHIPHYPE stands out with its comprehensive and reasonably priced services.
SHIPHYPE provides flexible solutions with advanced shipping tools that fit different types of businesses. We give our clients easy access to the industry's most reliable shipping options and cost-effective rates. Some of the benefits of working with ShipHype as your FBA Prep Center include:
Seamless Inventory Management
Our inventory management services help our clients manage their items, organize them most efficiently and streamline the process. Our robust system can track the inventory even when stored at multiple locations.
Quality Packing & Labeling Services
We provide top-notch packing and labeling services for all products, including fragile items. Our team of experts ensures that all items are safely and securely packed by Amazon's rules & regulations.
Automated Real-Time Data
Our automated technology keeps our clients updated on their orders in real-time. This enables them to keep track of their and make necessary changes when required. With our real-time data, businesses can make more informed decisions and ensure their products are delivered on time.
Provide Scalability
We understand the need of our clients to grow their business. Companies can scale up or down with us depending on the market demand. We have an extensive network that helps our clients keep up with the ever-changing trends in the FBA industry.
If you are looking for a reliable and cost-effective FBA Prep Center, look no further than SHIPHYPE. We provide comprehensive services that help businesses increase efficiency and streamline the process. Our team of experts is always ready to assist you every step of the way. Contact us today to learn more about how we can help your business grow!
Request a quote
Fill the form below and our sales team will be in touch.
Don't like forms?
Email Us:
[email protected]