Looking to Outsource Order Fulfillment to a 3PL?
How to Fulfill Etsy Orders?
Etsy is very renowned for its online store and selling of handmade items. It can be difficult to manage orders, especially when you are selling many different products in various sizes and locations. Using a third-party logistics provider (3PL) can benefit Etsy sellers. 3PLs offer a range of services, from order fulfillment to shipping labels, and they can save you time, headaches, and money.
A third-party logistics provider is essential when fulfilling orders through your Etsy store. The following steps are crucial to fulfill Etsy orders:
Collect All the Necessary Shipping Details
The first step to order fulfillment is collecting all the necessary shipping details. This includes customer addresses, package weight, and other information required for delivery. Usually, this data can be collected when customers place their orders through your Etsy store.
Create Shipping Labels
Once you have gathered the necessary information, the next step is to create shipping labels. A 3PL can help with this process by creating labels automatically or providing a shipping program that allows you to create them manually. This will save time and make tracking orders and shipments easier for Etsy sellers.
Arrange Affordable Shipping
After creating labels, the next step is to arrange for affordable shipping. Many 3PLs offer discounts on major carriers like UPS and FedEx, so shopping around and finding the best rates is essential. This will help keep your shipping costs down and ensure you get the most value from your order fulfillment services.
Make Real-Time Updates
Finally, making real-time updates is essential so customers can track their orders. A 3PL can provide tracking numbers and delivery estimates throughout the Etsy fulfillment process. This will give customers peace of mind and help keep them updated on the status of their Etsy orders.
Using a third-party logistics provider like SHIPHYPE can be a great way to streamline the order fulfillment process for Etsy sellers.
How 3PLs Help Fulfill Etsy Orders?
When e-commerce businesses use a third-party logistics provider, they benefit from several advantages. Here are just a few of the benefits that 3PLs offer:
Reach Larger Markets
3PLs can help businesses reach larger markets by giving them access to additional shipping carriers, discounts on shipping costs, and free delivery guarantees. This will ensure that your goods get delivered quickly and efficiently while also helping you save money.
More Cost-Effective Shipping Solutions
A 3PL can help Etsy shop sellers find more cost-effective shipping solutions. With the help of a fulfillment center, businesses can get discounts on major carriers and find ways to reduce their shipping costs. This will ensure they stay competitive while offering customers quality goods at competitive prices.
Automate Entire Fulfillment Process
Using a 3PL can also automate the entire fulfillment process. This will save businesses time by allowing them to focus on other aspects of their business operations.
For Etsy sellers, using a 3PL can be a great way to streamline the order fulfillment process. By taking advantage of these services, the business ensures that orders are shipped quickly and accurately, reducing shipping costs.
How Do 3PLs Connect With Etsy?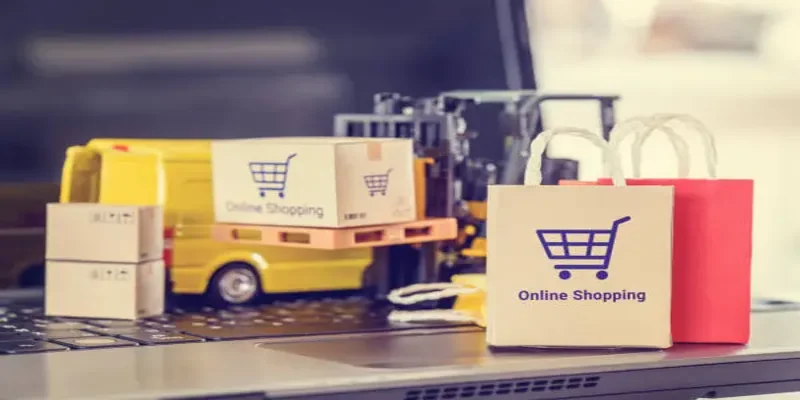 To connect with a 3PL, Etsy sellers must create a store account and choose a fulfillment plan. To create an account, Etsy sellers must provide necessary details such as their business name, contact information, and payment method.
Once an Etsy seller creates the store account and selects a fulfillment plan, the 3PL can manage their orders. This includes receiving and tracking orders from customers, packing the items, creating shipping labels, and sending them to the shipping carrier. It also includes providing cost-effective ways of fulfilling orders, such as shipping discounts or free delivery guarantees. For more reliable Etsy order fulfillment, SHIPHYPE is the perfect partner for all Etsy sellers.
Things To Consider When Looking for a 3PL for Etsy Orders
every Etsy shop has different shipping needs, but there are a few key points to consider when selecting the exemplary fulfillment service for your Etsy store.
Global Reach
If you are selling products internationally, ensure your fulfillment provider has the infrastructure and resources to deliver your orders efficiently. You'll want a partner to provide the best shipping rates for domestic and international shipments.
Warehousing & Inventory Management
Your product storage should be close to major markets, so customers can get them quickly and with minimal cost when they place their orders. It's also essential to ensure that your warehousing and inventory management techniques are up to date to avoid overstocking or running out of products.
Customs Clearance
Some fulfillment companies offer customs clearance services, making getting your orders across international borders easier. This can save you time and money while minimizing the hassle of dealing with customs paperwork.
Order Tracking & Customer Service
The ability to track shipments is an essential part of providing exceptional customer service. SHIPHYPE's order tracking system and customer service team provide peace of mind knowing that your customers can easily track their orders and get help if needed.
As the most trusted third-party logistics provider for Etsy sellers, SHIPHYPE provides you with everything needed to manage the entire fulfillment process from start to finish.
Top 5 Options for Etsy Order Fulfillment
The top 5 options for Etsy order fulfillment are:
SHIPHYPE
ShipBob
Fulfillment by Amazon (FBA)
ShipStation
Red Stag Fulfillment
These companies provide various services, from order fulfillment and inventory management to shipping discounts, labels, tracking numbers, and even free delivery guarantees. You can also do thorough research on the features and costs of each one to decide which option best suits your needs.
Why Choose SHIPHYPE As Your Fulfillment Partner?
At SHIPHYPE, we provide a comprehensive suite of eCommerce fulfillment services to help optimize your entire fulfillment process. Our team is dedicated to helping you save time and money while providing fast, accurate order fulfillment. The benefits of working with us include the following:
Provide Cost-Effective Solutions
Etsy fulfillment can be costly and time-consuming, but SHIPHYPE helps reduce costs while providing the highest quality service. We use advanced technology to offer cost-effective solutions for your fulfillment needs.
Streamline Your Process
Regarding 3PL for Etsy, our team understands that time is of the essence. We work quickly and efficiently to ensure that orders are shipped out promptly, allowing you to focus on other essential aspects of your business.
Scalability
Our fulfillment services are designed to help you scale your business to meet growing customer base demands while still providing excellent service. We have the resources and expertise to help you scale quickly and easily.
Customer Support
We are committed to providing exceptional customer service and support. Our team is available around the clock to answer any questions or address any concerns that may arise with your fulfillment order. We strive to deliver a personalized, tailored experience for every customer.
As your eCommerce fulfillment partner, SHIPHYPE is here to help you make the most of your fulfillment journey. From cost-effective solutions to streamlined processes, our team has what it takes to ensure your orders are fulfilled quickly and accurately. Contact us today to learn more about how we can help your business thrive.
Request a quote
Fill the form below and our sales team will be in touch.
Don't like forms?
Email Us:
[email protected]