Looking to Outsource Order Fulfillment to a 3PL?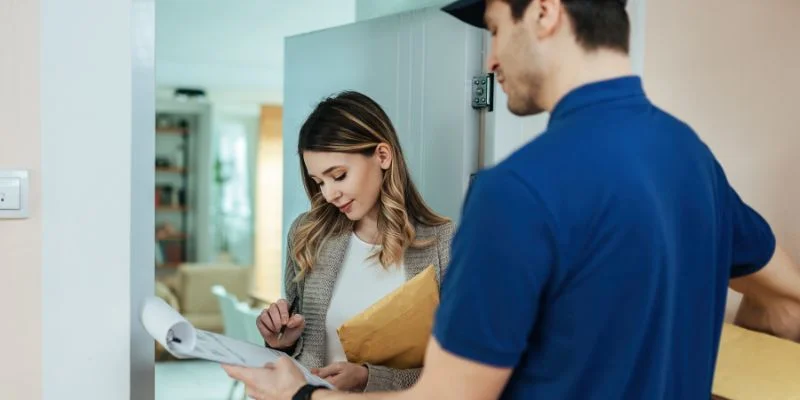 Advantages Of Using A Fulfillment Outsourcing Canada
Using Fulfillment Outsourcing Canada can provide your business with numerous advantages. It can assist in enhancing efficiency, reducing costs, and streamlining the supply chain. By outsourcing to a fulfillment services company, businesses can reduce their shipping costs and save time by shipping orders directly to their customers. This can help improve customers and reduce time spent managing eCommerce order business. As fulfillment centers are located nationwide, they can provide more shipping options to your customers, improving cross-border trade.
Furthermore, a Canadian Fulfillment Services company can offer eCommerce order fulfillment for brick-and-mortar stores. With their help, businesses can get their products to customers faster, increasing customer satisfaction and loyalty. Further, a fulfillment center in Canada can provide international shipping options with customs clearance services included.
Benefits Of Working With A Fulfillment Outsourcing Canada
Working with a Fulfillment Outsourcing Canada can be extremely beneficial for any eCommerce business. Here are some of the many benefits that come with using a fulfillment outsourcing service:
Cost Reduction:
Working with a Fulfillment Outsourcing Canada can help reduce costs for your business by providing cost-effective eCommerce fulfillment, third-party logistics, and pack services tailored to your company's needs.
Professionalism:
The professional team at Fulfillment Outsourcing Canada comprises experienced and knowledgeable staff dedicated to providing quality services that satisfy the highest standards of excellence. This ensures that your orders will be efficiently fulfilled on time with maximum accuracy.
Scalability and Flexibility:
With Fulfillment Outsourcing Canada, you can easily change or scale up your fulfillment needs as your business grows without other costs. The team is flexible and can adapt to meet your business requirements. So you can trust them to find the right solution for your needs.
Services Offered By Fulfillment Outsourcing Canada
Fulfillment Outsourcing Canada offers services to businesses seeking efficient and cost-effective fulfillment solutions. Here are some of the services they offer:
Inventory Management:
Fulfillment Outsourcing Canada's inventory management system helps you to track and monitor product levels accurately. Businesses can easily identify stock issues and plan for future orders through detailed reports.
Order Processing:
Fulfillment Outsourcing Canada's order processing fulfillment service ensures that all orders are accurately filled promptly. The system is designed to minimize errors and reduce the time it takes to process an order. So your customers can get their orders quickly and without any mistakes.
Storage:
Fulfillment Outsourcing Canada offers secure storage solutions for businesses looking to store products and inventory. With temperature-controlled, safe storage facilities, businesses can relax and confirm that their products are in good hands.
Things To Consider When Looking For A Fulfillment Outsourcing Canada Provider
Working with a Fulfillment Outsourcing Canada provider is often the best way to ensure your business operations run smoothly and without delay. However, a few key things should be considered before jumping into this arrangement.
Quality & Reliability:
Confirm that the company has a proven track record of providing quality services. Consider customer reviews, delivery times, and accuracy to determine if the provider is reliable. So before making the decision, research the available options and make an informed choice.
Experience:
Check to see how long the provider has been in business and inquire about their experience in the industry. The amount of experience they have can help you identify if they'll be able to meet your expectations when it comes to Fulfillment Outsourcing Canada solutions.
Technology & Automation:
Many fulfillment providers use automated systems and technologies to provide more efficient services. Research the provider to find out what technology they use and if it will benefit your business.
Does Your Business Need A Fulfillment Outsourcing Canada Provider?
If you're a business owner looking for the top fulfillment services in Canada, consider working with a Fulfillment Outsourcing Canada provider. These providers can offer everything from warehousing to order processing and shipping—allowing businesses of any size to outsource their supply chain needs without hiring other staff.
With the help of a fulfillment outsourcing Canada provider, business owners can rest assured knowing that their order fulfillment company process is handled with the utmost care and professionalism. Whether a small business or an international company, a fulfillment company in Canada can meet all your needs. Connect with a reliable Canadian fulfillment center and ensure your orders are fulfilled on time and the most efficiently possible.
Differences Between Fulfillment Outsourcing Provider And 3PL
The main difference between a fulfillment outsourcing provider and a 3PL (third-party logistics) company is their scope of services. While 3PLs offer a broader range of warehousing, shipping, and tracking services, outsourcing providers focus solely on order fulfillment – from receiving orders to packing them for shipping.
Another important distinction is the pricing structure. Fulfillment provider usually charges a flat fee based on the volume of orders they process and the type of services requested. On the other hand, 3PLs tend to offer a more customized pricing model, which may include individual fees for each order processed and other fees for returns.
What Type Of Companies Look For Fulfillment Outsourcing In Canada?
In today's digital age, many companies are outsourcing fulfillment in Canada to help them manage their growing operations. Here are some of the most common types of businesses that look to outsource their fulfillment services:
Growing Businesses:
Fulfillment outsourcing is a great option for growing businesses in Canada that need to expand their operations without investing in other staffing or equipment. Outsourcing can reduce costs and provide flexibility while allowing companies to focus on other business areas.
E-commerce Companies:
Many e-commerce companies in Canada look to fulfillment outsourcing to help them manage their online orders and deliveries. Outsourcing can provide a reliable and cost-effective way to ensure customers receive their orders promptly without maintaining an internal shipping department.
Online Retailers:
Many online retailers in Canada outsource fulfillment services to save time, money, and resources while providing customers a better overall buying experience. So whether you're a small business or an established online retailer, outsourcing can provide the answers you need.
Why Choose SHIPHYPE?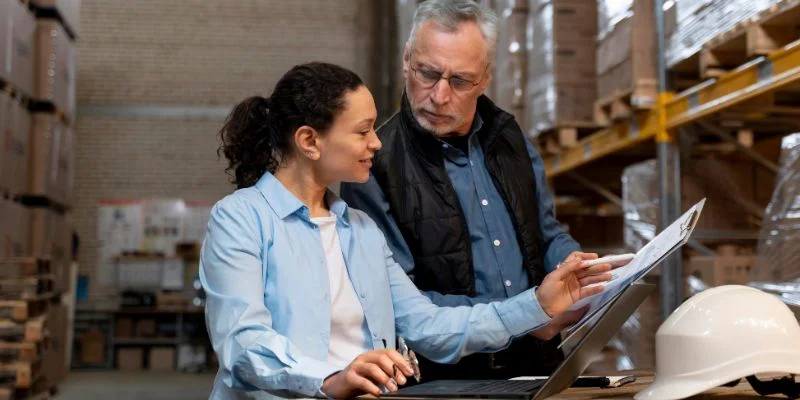 Get Professional Fulfillment Support:
At SHIPHYPE, they provide professional fulfillment support services in Canada for various business types. Their experience and expertise ensure that all orders are shipped quickly and accurately. So, you can depend on us to ensure your customers get their products efficiently and timely.
Affordable Logistics Solutions:
All their services, from shipping to returns processing, are affordable according to your requirements. They understand the importance of keeping costs low while providing excellent customer service. With their extensive network of trusted logistics partners, they can customize a resolution to suit your needs perfectly.
Flexible Working Options:
SHIPHYPE is proud to offer flexible working options for businesses seeking fulfillment outsourcing in Canada. Their team can work around your needs to provide a tailored solution that meets your business's unique requirements.
Request a quote
Fill the form below and our sales team will be in touch.
Don't like forms?
Email Us:
[email protected]