Looking to Outsource Order Fulfillment to a 3PL?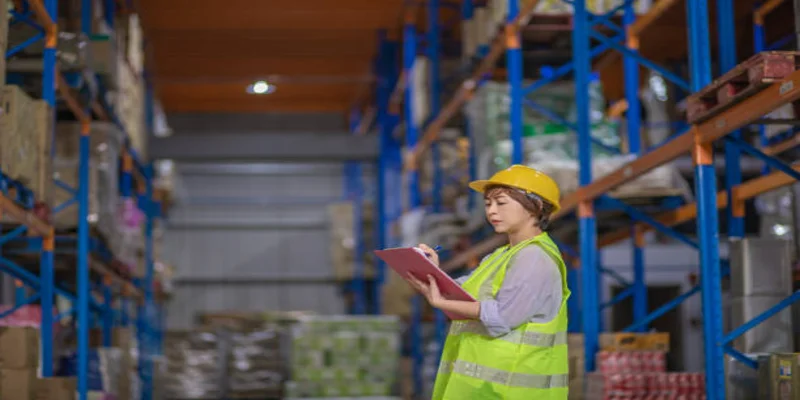 How to Fulfill Vend Orders?
Vend is a small business eCommerce platform that helps merchants streamline their entire sales and inventory process. With Vend, businesses can easily create and manage product listings, process orders from vendors in real-time, track shipments, and manage returns and exchanges. Unfortunately, many merchants struggle with the challenge of managing the entire process of eCommerce integrations without having a 3rd party logistics solution in place. Fortunately, Vend provides a powerful integration manager shipment tracking platform that allows merchants to connect their integrations with vendors and order sources cost-effectively.
Merchants can set up automated shipment tracking for incoming orders from any 3PL or e-commerce platform using the Vend Integration Manager. SHIPHYPE is a 3PL provider that offers inventory integrations with Vend. To fulfill vend orders, the following steps should be followed:
Search for A Reliable Fulfillment Partner
The first step of setting up an integration with Vend is to find a reliable fulfillment partner. SHIPHYPE, for example, offers comprehensive LMS logistics solutions and integrations specifically designed for Vend customers.
Set Up The Integration
Once you have found the right 3PL provider, the next step is to set up the integration with Vend. This includes step integration-specific instructions on how to connect the 3PL provider with your Vend account. SHIPHYPE offers to onboard eCommerce order sources that will have you up and running in less than one hour.
Download Vend Orders
Once the integration is established, sales order download is the next step. Vend orders can be downloaded directly from the platform into SHIPHYPE's warehouse management system. From here, merchants can easily manage their inventory and process shipments within a few clicks.
Send The Order To Its Destination
The last step is to send the order to its destination. This can be done either manually or automatically, depending on the integration settings. With SHIPHYPE, merchants can set up automated fulfillment for their standardized orders and save time in their entire process.
How 3PLs Help Fulfill Vend Orders?
A third-party logistics service such as SHIPHYPE can help merchants maximize the efficiency of their fulfillment process and reduce the upfront cost. Most own integrations with Vend can be completed in less than one hour, so there is no need to invest time or money into creating a custom solution. Furthermore, SHIPHYPE as a fulfillment partner helps the Vend sellers in the following ways:
Your Brand is Put First
A reliable fulfillment partner ensures that your business's brand is put first with maximum efficiency. With SHIPHYPE, you can be sure that all orders are shipped out accurately and quickly. Business can be hectic, and errors can happen, but a dependable 3PL partner is responsible for ensuring that all orders are processed and shipped out on time.
Make Your Customers Happy
A dependable 3PL provider helps to keep the customers of your business happy. SHIPHYPE offers order tracking and reporting tools so customers can easily track their shipments in real-time. This ensures a positive customer experience which is essential for any successful business.
Save Money and Time
Using a 3PL provider can help you save both money and time. With SHIPHYPE, businesses can reduce fulfillment costs by leveraging their warehouse network. Additionally, the automated systems of SHIPHYPE eliminate manual labor requirements and make warehousing more efficient. This saves time and allows businesses to focus on other aspects of their operations, such as marketing and customer service.
How Do 3PLs Connect With Vend?
Businesses must connect the Vend account to their fulfillment partner to connect with Vend. This can be done through a secure API connection or an automated CSV file uploader provided by Vend and supported by SHIPHYPE. Once connected, customers can easily manage their orders with SHIPHYPE from within the Vend dashboard.
The integration also enables businesses to set up automated fulfillment for their standard orders so that they can easily ship out orders without processing and tracking them manually. This helps to streamline the fulfillment process and reduce time wasted on manual labor.
Things To Consider When Looking for a 3PL for Vend Orders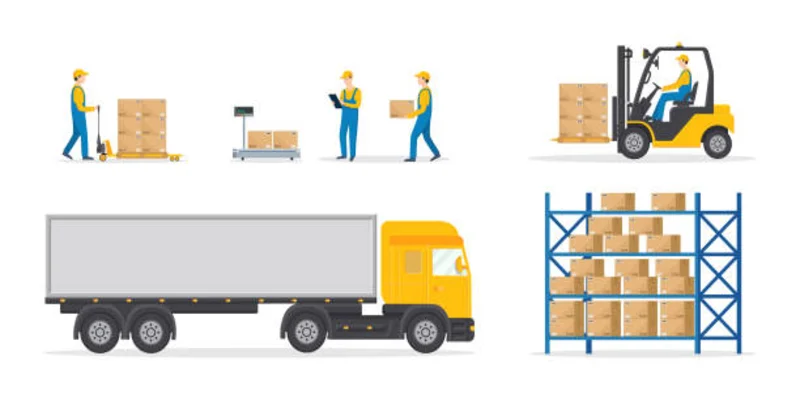 The market is flooded with many 3PL providers, but choosing the right one for your business is important. Here are some key things to consider when looking for a 3PL that can handle your Vend orders:
Search The Reputed Provider
Do your research and look for reliable 3PLs with a good reputation in the industry. Before deciding on one, consider the provider's customer reviews, turnaround time, pricing models, and other factors.
Look For Automation
Not every 3PL offers automated fulfillment. Look for a provider that can easily integrate with Vend and offers automation capabilities to streamline the fulfillment process. Technology plays a major role in the success of any business, and automation is key to ensuring that your orders are shipped out quickly and accurately.
Check For Specialty Services
Look for providers offering specialty services such as kitting, cross-docking, order consolidation, etc. This type of service can benefit businesses that want to customize their fulfillment process and ensure that their orders are shipped out quickly.
Get a Free Trial
Look for providers that offer free trials so that you can test out their platform before committing to one. This way, you can ensure that the provider meets your needs and fits your business.
SHIPHYPE is one of the leading 3PL providers in the industry and offers services tailored to suit the needs of businesses. From automation to specialty services, SHIPHYPE is your go-to fulfillment partner for Vend orders.
Top 5 Options for Vend Order Fulfillment
The top 5 options for Vend order fulfillment are:
SHIPHYPE
Amazon FBA
Fulfillment by Amazon
ShipBob
ShipStation.
Each provider offers features for your fulfillment needs, such as automated order processing, inventory management, and more. They are all reliable, cost-effective solutions that can help you streamline your fulfillment process and ship your orders out quickly.
Why Choose SHIPHYPE As Your Fulfillment Partner?
Every eCommerce retail business needs a reliable and efficient fulfillment partner to ensure that orders are shipped quickly and accurately. SHIPHYPE is one of the most popular 3PLs in the market and offers a wide range of services tailored to suit your needs. The reasons to choose SHIPHYPE as your fulfillment partner are:
No Overhead Costs
SHIPHYPE offers a range of services that can be easily customized to fit your needs. This helps to reduce overhead costs as you don't have to worry about hiring additional staff or investing in technology.
Automation & Specialty Services
SHIPHYPE provides automated order processing, inventory management, and other services that make it easy to fulfill orders quickly and accurately. They also offer specialty services such as kitting and cross-docking that can be used to streamline the fulfillment process further.
Global Distribution
SHIPHYPE is a global fulfillment partner and can help you reach customers worldwide with its extensive network of global distribution centers. The warehouse locations are strategically placed to ensure that orders can be quickly and efficiently shipped worldwide.
Affordable Pricing
SHIPHYPE offers a range of pricing models to suit your budget. Whether looking for basic fulfillment services or more complex solutions, SHIPHYPE has something for everyone.
These are just some reasons why SHIPHYPE is one of the top 3PLs for Vend order fulfillment. With their reliable and cost-effective services, you can trust them to handle your orders quickly and accurately. To start with SHIPHYPE, feel free to contact us via our website or contact us directly. We're always here to help!
Request a quote
Fill the form below and our sales team will be in touch.
Don't like forms?
Email Us:
[email protected]