Looking to Outsource Order Fulfillment to a 3PL?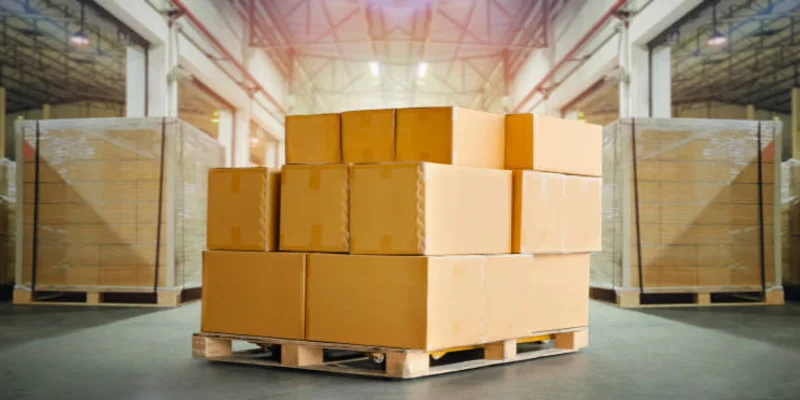 Advantages Of Using A 3PL Warehouse In Toronto
Many eCommerce businesses and logistics companies are turning to a third-party logistics (3PL) warehouse in Toronto for their transportation and logistics services. A third-party logistics company provides supply chain solutions and can manage the entire order fulfillment process, including warehousing, distribution, freight forwarding, inventory management, and more.
In addition, its proximity to the East Coast distribution network makes it an ideal location for businesses needing warehouse and logistic services. A 3PL warehouse in Toronto offers a variety of advantages that can help to improve the efficiency of your supply chain management. Some of them are:
Regional Advantage
With its proximity to the East Coast distribution network, Toronto offers companies an ideal location for their contract logistics and freight forwarding needs. The ease of access to major highways, railroads, and airports provides businesses with unparalleled advantages in their transportation and logistics services.
Inventory Control
A 3PL warehouse can provide a wide range of inventory control and management solutions. This includes inventory tracking systems that allow companies to monitor stock levels, order accuracy, and delivery times. By having access to real-time visibility, businesses can ensure that their products reach their customers promptly and efficiently.
Cost Savings
Using the services of a 3PL warehouse allows companies to reduce costs associated with storing and managing inventory. This includes cost savings from not having to purchase or rent warehouses and equipment and savings on labor costs. In addition, by outsourcing the storage to logistics providers and management of their products, companies can focus their resources on other areas such as sales, marketing, and customer service.
SHIPHYPE offers complete end-to-end 3PL solutions for businesses in Toronto. Our experienced and knowledgeable team of professionals will provide the necessary support to ensure your supply chain runs smoothly and efficiently.
Services Offered By 3PL Warehouse In Toronto
Toronto is a large city with a population of 2.6 million, comparable to New York City. Due to its thriving economy, you may face stiff competition when securing a warehouse.
However, according to statistics, Toronto region is Canada's most extensive distribution hub. To make the most of this strategic location, consider investing in a 3PL warehouse in Toronto. SHIPHYPE offers various services that can help you streamline your supply chain operations. These are:
Seamless Order Fulfilment
Our warehouse team is always available to offer swift and efficient order fulfillment. We use cutting-edge technology and streamlined processes to ensure accuracy and speed. So when you choose SHIPHYPE, you can rest assured that your orders are fulfilled quickly and accurately.
Track All Shipments
In the logistics industry, we use advanced tracking systems to keep track of all shipments. This allows us to provide up-to-date information about your orders so that you can always stay informed. With our comprehensive tracking systems, you'll never miss a shipment again.
Secure Warehouse Storage
SHIPHYPE offers secure warehousing services and storage for all kinds of products. From food and beverages to electronics and medical supplies, our warehouses are equipped to store all types of materials safely. Our secure warehouse storage ensures your shipments are safe from theft or damage.
Customs Brokerage Services
Our customs brokerage service helps you easily navigate the complexities of international trade. With our extensive knowledge and expertise, we'll help you obtain clearance for your shipments into Canada quickly and efficiently. This will save you both time and money in the long run.
These are just some of the services that SHIPHYPE offers. By working with us, you can be sure that your goods will arrive safely and on time. With our team of experienced professionals, you can rest assured that your supply chain operations are in good hands.
Things To Consider When Looking For A 3PL Warehouse in Toronto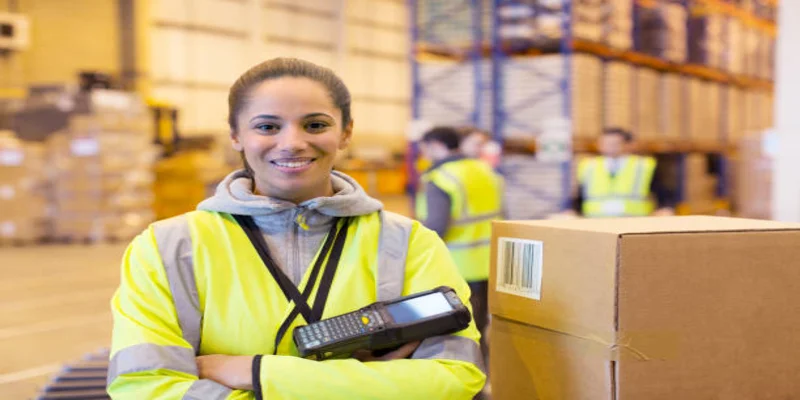 When choosing a 3PL warehouse in Toronto, several factors must be considered. Here are some of the most important ones:
Location
Choosing a conveniently located warehouse with easy access to major transportation routes is essential. This will help you get your shipments to their destination quickly and efficiently.
Reliability
Look for a warehouse that is known for its reliable services. Check to see if they have any customer reviews or ratings that can attest to their quality of service.
Security
Ensure the 3PL warehouse you choose has top-notch security measures to keep your shipments safe. Good warehouses will have surveillance cameras, alarm systems, and access control systems that will help protect your goods.
Cost
Of course, you also want to ensure that the 3PL warehouse you choose is cost-effective. Compare prices between different warehouses to ensure you get the best deal for your money.
At SHIPHYPE, we offer reliable and cost-effective 3PL warehouse services in Toronto. Our team of experts will work with you to ensure your shipments are handled quickly and safely.
Does Your Business Need A 3PL Warehouse In Toronto?
If you run an e-commerce business, using a 3PL warehouse can significantly benefit you. It can make your operations more efficient and reduce expenses related to shipping and storage.
When you partner with SHIPHYPE, you can relax knowing that your shipments will be promptly and securely handled. Our skilled professionals will collaborate with you to guarantee your requirements are fulfilled.
What Type of Companies Look For 3PL Warehouse In Toronto?
Any e-commerce or logistics company looking to improve its operations can benefit from a 3PL warehouse. A 3PL warehouse is perfect for companies that handle large shipments, require storage, and need quick access to major transportation routes. It's also beneficial for businesses looking for cost-effective solutions and reliable services.
Why Choose SHIPHYPE?
Choosing SHIPHYPE for your 3PL warehouse needs in Toronto is the right decision. Our company offers a full range of services tailored to fit any budget and need. With us, you can be confident that your shipments will be handled quickly and securely.
Whether you're looking for storage, order fulfillment, or transportation solutions, SHIPHYPE has your back. We offer excellent customer service and competitive rates, so you can trust that your shipments are being handled. Some of the other significant benefits include:
Enhanced Order Accuracy
Many customers have benefited from our enhanced order accuracy. Using sophisticated technology, we can accurately and quickly process your orders to guarantee they reach their destination on time.
Efficient Logistics Management
We understand the importance of efficient logistics management and work hard to meet all deadlines. We also keep you informed about the progress of your shipment so that you can rest easy knowing everything is running smoothly.
Cost-Effective Solutions
We provide cost-effective solutions to help your business save money while ensuring quality services are provided. Our knowledgeable team will work with you to find the best possible solution for your needs, ensuring all your requirements are fulfilled.
With SHIPHYPE, you get all the benefits of 3PL warehousing in Toronto with peace of mind. Our experienced team is ready to help you with whatever warehouse needs you may have. Contact us today for more information!
Request a quote
Fill the form below and our sales team will be in touch.
Don't like forms?
Email Us:
[email protected]