Looking to Outsource Order Fulfillment to a 3PL?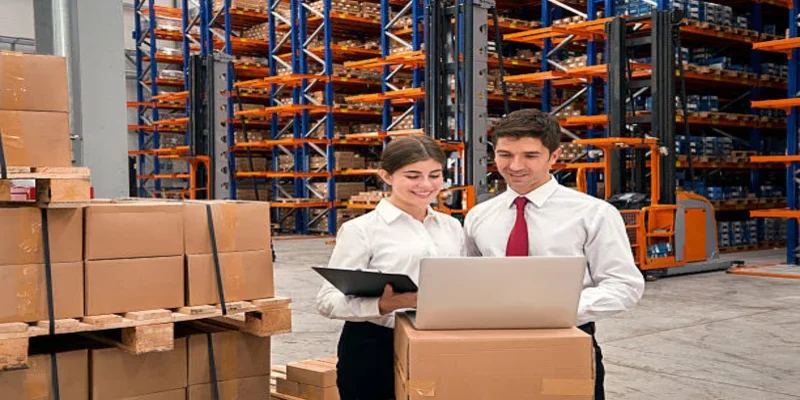 Advantages of Using a 3PL Warehouse in British Columbia
A reliable 3PL warehouse in British Columbia can be a great asset when managing inventory, shipping, and logistics requirements. With access to a 3PL warehouse, businesses can take advantage of cost-saving opportunities while ensuring their products are stored safely and efficiently. Here are some key advantages of using a 3PL Warehouse in British Columbia:
Efficient Inventory Management:
In the British Columbia warehouse, a third-party logistics 3PL provides businesses with a secure and reliable facility for inventory storage. With advanced tracking systems, businesses can easily monitor their stock levels and access timely reports on sales and distribution channels.
Quick Access to Shipping Services:
With a 3PL warehouse in British Columbia, businesses can access quick and reliable shipping solutions. This ensures that products will arrive on time and at the right destination. Businesses can also take advantage of cost savings through bulk shipment options.
Easy Returns and Exchanges:
A 3PL Warehouse in British Columbia offers businesses easy returns and exchanges for their customers. This makes it more convenient for customers to return or exchange a product, which helps build customer loyalty. Additionally, having a local warehouse can help reduce the cost of processing returns and exchanges and ensure they are processed quickly and efficiently.
Services Offered by 3PL Warehouse Companies in British Columbia
3PL Warehouse companies in British Columbia aim to provide businesses with the most efficient and cost-effective storage, distribution, and packaging services. A Third-party logistics company provides various services, including business-to-business (B2B) and business-to-consumer (B2C) shipping services. These services help ensure that businesses can efficiently manage their supply chain operations, which helps reduce costs and increase customer satisfaction. Some of them are:
Supply Chain Management:
3PL Warehouse companies in British Columbia offer services that help businesses streamline their supply chain processes. These include inventory management, order processing, and fulfillment services. A Canadian-owned logistics company such as SHIPHYPE can provide a comprehensive suite of supply chain services like order fulfillment, automated shipping, and reverse logistics.
Order Processing:
Companies can accurately process customer orders quickly with 3PL warehouse companies. This is because third-party logistic companies fulfill all your logistics requirements and have the technology to provide accurate tracking information for all items shipped out from their warehouses. Additionally, customers can have their orders shipped directly to their doorsteps with same-day or next-day delivery options.
Container Transloading:
Third-party logistics companies also provide container transloading services. This helps organizations cut costs associated with international shipping by consolidating multiple shipments into a single container and having them shipped to the desired destination. With this service, 3PL companies can offer clients lower freight rates, faster transit times, and improved load security.
Transportation Services:
In addition to container transloading, 3PL companies also provide transportation company services. This ever-changing transportation industry includes truckload and less-than-truckload freight services that can quickly ship items nationwide. Many of these logistics companies are also equipped with state-of-the-art tracking systems that enable customers to track their shipments in real time, from when they leave the warehouse until they arrive at their destination.
Things To Consider When Looking for a 3PL Warehouse Provider
Finding the right 3PL warehouse provider involves selecting a vendor with experience and expertise in the industry, and other factors must be considered. It's important to look for a company experienced in shipping throughout your region and understand your specific needs.
SHIPHYPE's 3PL warehouse provider partners have a deep understanding of the industry and can provide valuable insights into your shipping needs. Here are some other factors to consider when selecting a 3PL warehouse provider:
Years in Business:
It is important to find a trusted provider with experience in the industry. A partner who has been providing 3PL warehouse services for several years will be better equipped to provide tailored solutions that meet your needs and can anticipate potential issues.
Number of Customers:
Finding a provider with a broad customer base is beneficial for some companies. This assures that the provider has experience managing multiple accounts and understands the nuances of shipping requirements.
Location:
The location of your 3PL warehouse partner can also be an important factor. A provider near major transportation hubs, ports, and rail services can help minimize transit times and shipping costs. It's also important to consider the geographic coverage of the provider; look for a partner that offers comprehensive coverage to maximize delivery efficiency and ensure that customers receive shipments quickly.
Annual Order Volume:
The order processing capabilities of 3PL warehouses can vary greatly depending on the annual volume. Choosing a provider that can meet your current needs and those in the future is important. Ask about their capacity for scaling up operations and how they would handle an increase in business over time.
Does Your Business Need a 3PL Warehous British Columbia Provider?
If your business operates in British Columbia and struggles with storing and managing inventory, a 3PL (third-party logistics) warehouse provider could be your solution. They specialize in handling storage, packing, and shipping tasks, saving you time and resources. With a 3PL, you won't have to worry about finding and managing warehouse space or hiring extra staff.
They have the expertise and resources to handle these logistics for you efficiently. This can free up your time to focus on other important aspects of your business. Consider partnering with a reliable 3PL warehouse provider in British Columbia, such as SHIPHYPE, for a convenient and cost-effective solution.
What Type of Companies Look For 3PL Warehouse British Columbia?
Companies of various sizes and industries in British Columbia seek out 3PL (third-party logistics) warehouses. Small businesses often use them to save on storage costs and access professional logistics services.
Medium-sized companies may turn to 3PLs to scale their operations without the burden of managing a warehouse. Large enterprises utilize 3PLs for their expertise in complex logistics operations. Industries like e-commerce, retail, manufacturing, and distribution commonly rely on 3PL warehouses in British Columbia to streamline their supply chain and meet customer demands efficiently.
Why Choose SHIPHYPE As Your 3PL Warehouse Provider In British Columbia?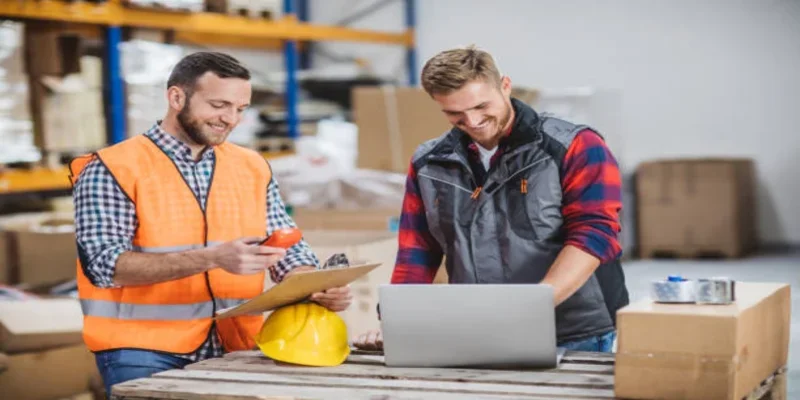 When selecting a Third-party warehouse space provider in Vancouver, BC, SHIPHYPE is a trusted and reliable partner. With a proven track record of efficient logistics solutions, state-of-the-art facilities, and a commitment to customer satisfaction, SHIPHYPE is the top choice for businesses seeking seamless distribution and warehousing services in the region.
State-of-the-Art Facilities:
At SHIPHYPE, we take pride in our modern and well-equipped warehouses. Our facilities are designed to meet the highest industry safety, security, and efficiency standards. With advanced inventory management systems and climate-controlled storage options, you can trust that your goods are in good hands.
Customized Solutions for Your Business:
We understand that every business has unique logistics requirements. That's why SHIPHYPE offers tailored solutions to meet your specific needs. Whether you require specialized handling, order fulfillment, or cross-docking services, we have the flexibility and expertise to adapt to your business model.
Streamlined Order Fulfillment:
SHIPHYPE excels in order fulfillment services, ensuring customers receive their orders accurately and on time. Our efficient order processing and shipping procedures guarantee a seamless experience for your customers, enhancing their satisfaction and loyalty to your brand.
Commitment to Sustainability:
SHIPHYPE is dedicated to sustainable business practices. We invest in eco-friendly initiatives and technologies to reduce our environmental impact. By choosing us as your 3PL warehouse provider, you're aligning your business with a partner that shares your commitment to a greener future.
Request a quote
Fill the form below and our sales team will be in touch.
Don't like forms?
Email Us:
[email protected]