Looking to Outsource Order Fulfillment to a 3PL?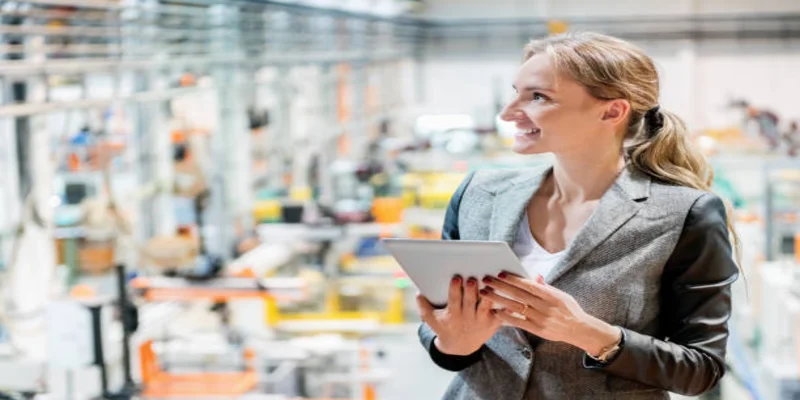 Advantages Of Using A 3PL In Ontario
Third-party logistics services, or 3PLs, are an increasingly popular option for companies in Ontario looking to outsource their logistics operations. These services can provide significant cost savings and increased efficiency for your business's supply chain management. Ontario is the hub for many small and medium- businesses, making 3PLs an attractive option. Here are some of the advantages of using a 3 in Ontario:
Freight Forwarding
Third-party logistics companies provide comprehensive national and international freight forwarding services that can be tailored to your specific needs. They will negotiate and manage all the shipping details within Canada or abroad. Your 3PL can also handle customs clearance, cargo insurance, and other necessary paperwork and provide visibility on all shipments from origin to destination.
Comprehensive Warehousing Solutions and Logistics Services
3PLs can access large amounts of warehouse space and offer various logistics services. This includes everything from inventory management and storage to order, packing, and distribution. Many also provide e-commerce services such as order fulfillment and returns processing that can help streamline your business processes. Your 3PL partner can be a valuable asset in helping you meet customer demands quickly and efficiently.
Reach To New Markets
A Third-party logistics provider can provide access to new markets that you may not be able to reach alone. With their expansive network, they can connect you with partners in other countries, providing valuable insights into the local market and regulations and expanding your customer base.
Aid In Supply Chain Management
Third party logistics solutions can also help you manage the complexities of your supply chain, including inventory optimization and planning. With their knowledge of global markets and logistics networks, they can help ensure that all parts of your business are running smoothly and efficiently.
Benefits of Working With A 3PL In Ontario
A 3PL is not a one-time transaction; they are a long-term partner in helping grow your business. 3PL fulfillment in Ontario is a great way to ensure your business moves forward. SHIPHYPE is the benchmark for 3PL services and can provide you with the resources to help improve your overall supply chain operations.
From order fulfillment to global asset management and transportation solutions, SHIPHYPE is the leading provider of 3PL services in Ontario. Whether you're dealing with a high-volume operation or a more complex supply chain system, we help with all. Here are some of the advantages you can gain when working with 3PL in Ontario
Improved Customer Service Levels
The logistics process can be extremely complex, but with SHIPHYPE, you can improve customer service levels and better meet customer expectations. We provide accurate tracking and reporting, returns processing management, order fulfillment, and on-time delivery so customers know their orders are in good hands.
Lower Warehousing And Handling Costs
You can benefit from lower warehousing services and handling costs when fulfillment centers are located close by. SHIPHYPE has access to a network of 3PL warehouses in Ontario that will help cut down on transportation and handling costs.
Increased Efficiency In Operations
Using our advanced technology, you can experience a dramatic increase in the efficiency of your operations. Our state-of-the-art systems are designed to reduce errors and improve accuracy for all types of order fulfillment. We also provide real-time data and insights into your business operations so you can make informed decisions quickly and effectively.
Things To Consider When Looking For A 3PL Fulfillment Ontario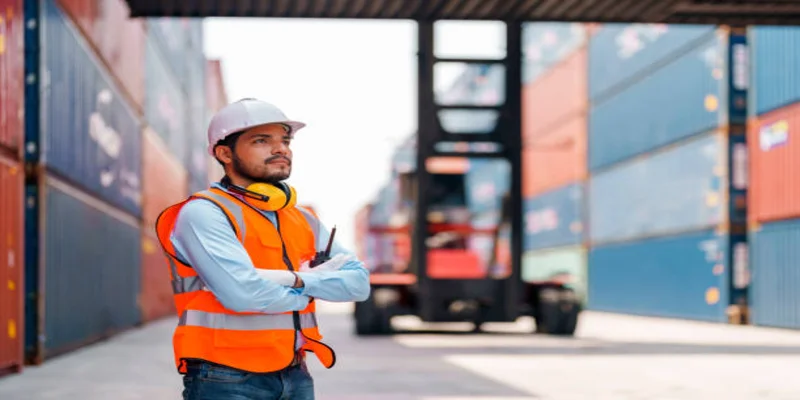 We have seen many people make the same mistake when they are in the process of looking for a 3PL fulfillment in Ontario. They focus on the cost of service instead of looking at the quality and reliability that comes with it. Here are some factors to consider when selecting a reliable 3PL provider:
Experience
Look for companies with years of experience in this field, as this will ensure they know how to do the job. Experience also means that their services are reliable, as they have been providing them for a long time and understand the dynamics of the industry.
Location
When looking for 3PL fulfillment Ontario services, it is important to consider the warehouse's location. This will greatly influence delivery times, and it is important to ensure that the warehouse is in a place where goods can be quickly dispatched.
Technology
Look for providers who use cutting-edge technology to track orders, as this will ensure your customers receive their packages promptly. It is also important to look at how easy it is to integrate with the 3PL's systems, as this will reduce the time it takes to get your products out the door.
Experience
3PL fulfillment services have been providing these services for a long time, so look for providers with extensive industry experience and an understanding of the business dynamics. This will help ensure your customer's orders are picked, packed, and shipped efficiently.
Customer Support
High-quality customer service is arguably the most important factor when selecting a 3PL provider. Find out how accessible their team is, what kind of options they offer for communication (email, chat, or phone), and how quickly they respond to customers' inquiries.
Pricing
The price of 3PL fulfillment services can vary significantly depending on the complexity and volume of orders, so it's important to understand exactly how rates are calculated. Ask questions about additional fees, discounts for bulk ordering, and anything else that could affect your overall costs.
SHIPHYPE can help you compare multiple 3PL offers to find the best combination of cost and quality for your business.
Does Your Business Need A 3PL Fulfillment In Ontario?
If your business is growing, you may want to consider outsourcing your shipping and logistics activities. A 3PL provider can take much of the burden off your shoulders and make it easier for you to focus on other aspects of your business.
SHIPHYPE has a wide selection of Canadian-based third-party logistics providers experienced in handling orders from Ontario-based businesses. Our 3PL fulfillment providers specialize in providing storage, shipping, inventory management, returns handling, and much more.
Differences Between 3PL Fulfillment Ontario And Traditional Shipping
3PL Fulfillment Ontario is a much more comprehensive solution than traditional shipping. A 3PL provider allows you to outsource your shipping process, from storage and labeling to tracking and customer service. This makes it easier for you to expand your business without worrying about the complexities of managing a warehouse or dealing with customer issues.
While in traditional shipping, you are responsible for all your products' handling, storage, and shipping. Managing inventory, tracking orders, package shipments, and customer service inquiries can be time-consuming and costly.
Why Choose SHIPHYPE As Your 3PL Fulfillment Partner In Ontario?
Many thought that outsourcing their eCommerce fulfillment needs was an impossible task. But with SHIPHYPE as your 3PL Fulfillment Partner in Ontario, it's now easier than ever. We offer all the same basic services as traditional warehousing and shipping, plus a few extras that can help you grow your business even further. Our top of quality services includes the following:
Automated Real-Time Data Approach
At SHIPHYPE, we make sure our data is always up-to-date and accurate. Our automated real-time data approach helps keep you informed of each order's status, inventory levels, pricing information, etc. We also offer personalized customer profiles that allow us to customize the fulfillment process for each customer.
Rapid Order Fulfillment
We understand that you need to get your orders out as quickly and efficiently as possible. That's why SHIPHYPE provides rapid order fulfillment with same-day shipping for most orders. Our experienced team can handle all aspects of the fulfillment process, from picking, packing, and shipping to processing returns and providing customer service.
No Extra Fees
We understand the importance of saving money. That's why we don't charge extra fees for storage or services. We also provide discounts on bulk orders so that you can get the most out of your budget.
Flexible Returns Policy
We know that customers sometimes need to return items they've purchased. That's why SHIPHYPE offers a flexible returns policy that makes it easy for customers to return unsatisfied items.
Personalized Solutions
We provide custom solutions tailored to your business needs so you get exactly what you need every time. And our experienced team is always happy to answer any questions you may have.
If you are looking for an efficient and cost-effective service, reliable customer support, and personalized solutions, SHIPHYPE is the perfect choice. Our experienced professionals are here to help you every step of the way, so you can get your orders done quickly and efficiently. Contact us for more information.
Request a quote
Fill the form below and our sales team will be in touch.
Don't like forms?
Email Us:
[email protected]