Looking to Outsource Order Fulfillment to a 3PL?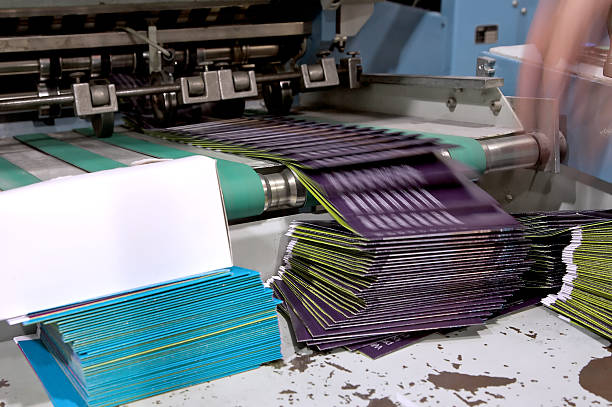 Things To Consider When Shipping Printed Kits
Printed kits, whether for marketing or operational purposes, are becoming increasingly popular. Printed kits occupy valuable space for many businesses and require significant assembly before being shipped to customers or used in production operations. Therefore, utilizing a third-party logistics provider with custom kitting services is often the most cost-effective and efficient way to handle these tasks.
Kitting and fulfillment services from a 3PL can take on the entire supply chain process, from inventory management to the actual kitting and fulfillment of printed material kits. These services typically include custom packaging, print materials assembly, kit assembly, and quality control of the finished product. Access to an experienced 3PL like SHIPHYPE for custom kitting services eliminates the need for in-house personnel to prepare the kits and significantly reduces the overall time and cost associated with assembly processes. But before shipping printed kits, some things that need to be considered are:
Supply Chain Visibility
If you're outsourcing fulfillment services, it's important to have visibility into the entire supply chain process. Your 3PL should be able to provide real-time updates and tracking capabilities for each order. The assembly process should also be monitored closely to ensure quality control and accuracy.
Labeling And Packaging
Kits need to be properly labeled and packaged so they can easily be identified and tracked during transit. Your 3PL should be able to produce custom labels, barcodes, packing slips, and other documents needed for the fulfillment process.
Legal Documentation
Depending on the type of product being shipped, there may be special regulations or requirements. Your 3PL should have experience dealing with these issues and ensure all legal documentation is in place before shipment.
Taxes Duties
Printed kits may also be subject to taxes and duties, significantly impacting shipping costs. Your 3PL should know local laws and regulations to ensure that all taxes and duties are accurately accounted for before shipment.
Utilizing a third-party logistics provider with custom kitting services is often the most cost-effective and efficient way to handle printed kit fulfillment needs. You can maximize efficiency and streamline your supply chain process with the right partner. SHIPHYPE is an experienced 3PL with customizable kitting solutions that can help take your business to the next level.
Products We Fulfill
When discussing printed kits, many products need to be fulfilled. The market is a key player in the fulfillment industry, and we specialize in kitting services for printed materials. We make it simple if you're wondering how to access your print materials. Our warehouse is available 24/7, and our shipping system can send your items to either one or multiple locations simultaneously.
Plus, for maximum convenience, we offer two choices: a customized online ordering portal tailored specifically for you and your inventory needs or the assistance of our highly trained staff in manual order processing. Some of the products we can help with include:
Printed Books & Manuals
We've got you covered if you're a publisher, author, or business with printed manuals, books, and guides that need to be shipped quickly and accurately. We can assemble kits of any size and handle fulfillment for multiple locations, all with speed and precision. Our custom kitting services also include labeling, assembly, and packing slips.
Printed Brochures & Catalogs
If you need to distribute marketing materials such as brochures or catalogs to customers, we can help. Our team has the expertise and resources to assemble and ship printed material kits quickly and accurately. Plus, for added convenience, our warehouse is equipped with the latest inventory management technology to ensure accuracy and efficiency.
Promotional Items
We can also provide custom kitting services for promotional items such as t-shirts, hats, mugs, and other branded products. SHIPHYPE not only provides fulfillment services for these items but can also provide assembly and packing slips to ensure accuracy and convenience.
Postcards & Mailers
We truly understand that shipping posters and mailers can be a hassle. That's why our team is highly experienced in kitting and fulfillment for these items. We use special packaging material and have the right technology to ensure your items arrive safely and quickly.
Business Cards & Brochures
We can help deliver business cards and brochures if your business requires high-quantity orders. Our team has expertise in assembly services and ensures they arrive ready for use quickly and accurately because we know how important it is for your business to have materials on hand.
Product Information Kits
Some businesses require specialized kits for product information, such as marketing materials and instruction manuals. No matter the size of your order, SHIPHYPE can handle it with our custom kitting services. We'll fulfill these orders quickly and accurately to ensure your customers have the right materials to make informed decisions.
By utilizing a third-party logistics provider such as SHIPHYPE, you can maximize efficiency and reduce costs for your business. Our team is highly experienced in kitting services for printed materials and has the necessary resources to ensure accuracy and speed of delivery.
Why Choose SHIPHYPE As Your Fulfillment Partner?
We understand it costs a lot of work, from production operation to prepare kits. Here we lessen your burden and make it easier for you. SHIPHYPE offers a reliable 3PL (third-party logistics) service for printed kits that cover most of your production chain's detailed steps. We have you covered from pick/pack/ship operations to storage, labeling, and distribution.
Our experienced staff is knowledgeable and well-versed in the industry to provide you with efficient 3PL services. With our quick turnaround and attention to detail, we promise to deliver a smooth and reliable experience for businesses seeking quality assurance regarding their product kits. Some of the reasons why it pays to choose SHIPHYPE for your 3PL services include the following:
Guaranteed Quality Assurance
We have a quality assurance process to ensure your product kits are properly handled and delivered as expected. SHIPHYPE is a name you can trust to provide top-notch quality services and protect your products throughout the process.
Competitive Pricing
Our 3PL service packages are competitively priced, so you get great value for your money. We have various options for businesses of all sizes, no matter what budget you have in mind.
Wide Coverage
Our warehouses span the US, giving us access to major shipping hubs. This means faster deliveries and better savings on freight costs for our customers. Your printed kits will be in good hands with SHIPHYPE.
Customer Support
We ensure our customers get the best support they need, from inquiries to handling complex order fulfillment requests. Our team of experts is always available to address your concerns and provide assistance when needed.
So why wait? Contact us today and let SHIPHYPE take care of your 3PL for printed kits. We promise to deliver the best service and support you deserve!
Request a quote
Fill the form below and our sales team will be in touch.
Don't like forms?
Email Us:
[email protected]