Looking to Outsource Order Fulfillment to a 3PL?
Advantages Of FBA Prep Center In Canada
Shipping a secure, prosperous, and fast delivery of your products to the end customer is one of the most important aspects of running a successful online business. More companies are turning to FBA (Fulfillment By Amazon) Prep Centers in Canada to make their shipping processes easier and more effective.
With an FBA Prep Center, you can have peace of mind knowing that your products will be prepared for shipping and delivered to Canadian customers in the most efficient way possible. Are you curious about the advantages of using an FBA Prep Center in Canada? Here are some of the benefits that a reliable shipping service and experienced prep center can provide:
Cost Savings
By working with Amazon FBA Prep services, businesses can save money on labor costs as the center will take care of all the packaging and preparation for shipment. Companies do not need to hire additional staff or take on tasks best suited for specialists.
Time Savings
The FBA Prep Center will provide an efficient way to process your orders quicker and more efficiently than if you were to handle them yourself. This will reduce the time you would have otherwise spent preparing and packing orders by yourself.
Reduced Risk of Damage
When working with an FBA Prep Center, your products are handled by professionals who know how to package them to ensure they arrive at their destination safely. This reduces the risk of damages due to improper packaging and ensures that customers receive their orders in good condition.
SHIPHYPE is a Canadian FBA Prep Center that prepares products for Amazon FBA business fulfillment. They offer a wide range of services, such as labeling, kitting, barcoding, and packing, to ensure your products are ready for shipping. With their experienced staff and state-of-the-art equipment, you can be sure that your products will be handled with care and delivered to customers efficiently.
Services Offered By FBA Prep Center In Canada
The domestic or international supplier services SHIPHYPE provides are tailored to meet customers' needs. In addition to their FBA prep services, we offer various value-added services such as inventory management and labeling. From eCommerce fulfillment to retail-ready packaging, they have the expertise and resources to meet your needs. Some of the services offered by SHIPHYPE include:
Label Generation And Design
From designing custom labels to printing and applying them to your products, SHIPHYPE can handle all your printing needs. Their team will ensure that all the necessary branding information is printed correctly on the labels.
Barcoding
The future FBA inventory replenishment process and stock tracking need unique barcoding for each product. SHIPHYPE provides professional barcoding services to help you accurately and easily manage your inventory.
Kitting And Packaging
SHIPHYPE also offers kitting and packaging services that will make your products stand out. Their experienced team will carefully package each product to ensure it is delivered safely and securely. They can also design custom boxes for your products if needed.
Private Label Fulfillment
If you want to expand your business with private-label products, SHIPHYPE can provide fulfillment services. Our team, with the account manager dedicated, to manage all aspects of production, from sourcing materials to shipping the final product.
Wholesale
For customers looking to purchase in bulk, SHIPHYPE offers wholesale and dropshipping services. Their team can handle all the details for you so you don't have to worry about a thing. They will also help you find the best suppliers for your needs.
With SHIPHYPE's complete range of fulfill on-demand shipment services, you can rest assured that your products will be handled with the utmost care. From label generation to fulfillment and packaging, SHIPHYPE has the expertise to ensure that your products reach their destination safely and securely.
Things To Consider When Looking For an FBA Prep Center In Canada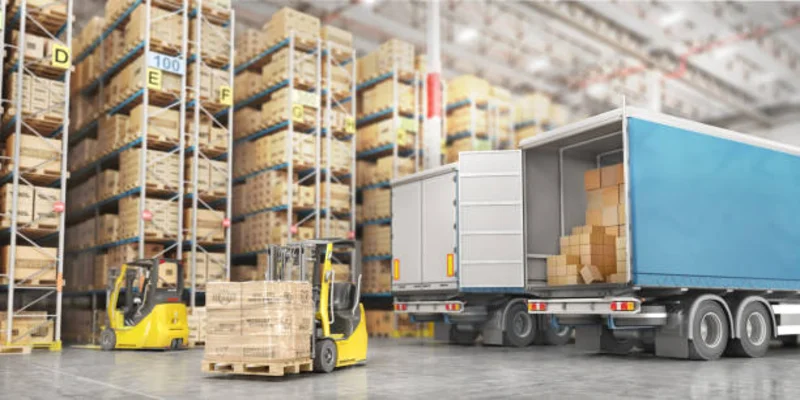 It is obvious that when you are searching for an FBA prep center in Canada, there is a lot to consider. It is essential to know what services they provide, how long it will take for your products to be ready, and if there are any additional costs associated with the job. Some other things that you should keep in mind include:
Location And Accessibility
When searching for an FBA prep center in Canada, consider the facility's proximity to major transportation hubs, such as airports or seaports. Ensure that it is easily accessible, allowing for efficient transportation of your goods.
Warehouse Capacity
Evaluate the size and storage capabilities of the prep center's warehouse. It should be spacious enough to accommodate your inventory, ensuring ample room for proper organization and handling of your products.
Expertise in FBA Requirements
Look for a prep center that deeply understands Amazon's FBA (Fulfillment by Amazon) requirements. Their knowledge and experience will help ensure your products are prepared and packaged according to Amazon's guidelines, reducing the risk of issues or delays in the fulfillment process.
Quality Control Measures
Verify that the prep center has robust quality control measures in place. This includes procedures for inspecting, labeling and packaging your products to meet the highest standards. Attention to detail will help maintain customer satisfaction and minimize returns or negative feedback.
With SHIPHYPE, you can rest assured that we bring all these factors, including super competitive prep fees, to provide an exceptional FBA prep and shipping service. Our team is knowledgeable in the intricate details of Amazon's processes, allowing us to deliver outstanding results for our clients.
Does Your Business Need An FBA Prep Center In Canada?
Whether your eCommerce sales needs an FBA prep center in Canada depends on factors such as the volume of inventory, the need for expertise in FBA requirements, time efficiency, specialized services, and storage capabilities.
Assessing these factors will help determine if utilizing a prep center would be beneficial in streamlining your FBA preparation process and ensuring compliance with Amazon's guidelines.
What Type Of Companies Look For FBA Prep Center In Canada?
Canada's E-commerce businesses, retailers, wholesalers, and product manufacturers might seek an FBA prep service. Their primary objective is to prepare and ship their inventory in large quantities to Amazon's fulfillment centers in Canada.
By using the services of a specialized prep center, they aim to optimize their FBA operations with expert assistance, efficiency, and technical services.
Benefits Of Working With SHIPHYPE As Your FBA Prep Center In Canada
Canada is the hub of wholesalers and manufacturers, so it is no surprise that there are several FBA prep centers in the country. However, SHIPHYPE stands out as an experienced and reliable provider of FBA preparation services for businesses looking to ship their products to Amazon's fulfillment centers in Canada.
The reasons to choose SHIPHYPE include the following:
Dedicated Customer Support
At SHIPHYPE, we understand that each business is unique and has its specific requirements. That's why our customer service team works closely with clients to ensure they are provided tailored services for their needs.
Expertise In FBA Requirements
Our team of experienced professionals is knowledgeable in the intricate details of Amazon's processes, allowing us to deliver outstanding results for our clients. We carefully track and manage shipments in our fully operational storage facility to ensure every product is prepared correctly for the fulfillment center according to Amazon's standards.
Timely Delivery
We understand that time is of the essence when it comes to fulfilling orders on Amazon, so we strive to deliver our services quickly, efficiently, and accurately. Our team works tirelessly to ensure all deadlines and products are delivered on time.
Cost-Effective Solutions
We aim to provide cost-effective solutions for FBA removal requests without sacrificing quality or service. We leverage our specialized services and expertise to create customized solutions for each customer's budget and needs.
If you are looking for a reliable and experienced FBA prep center in Canada, look no further than SHIPHYPE. With our comprehensive services and dedicated customer service team, you can be sure that your products are prepared and shipped to Amazon's fulfillment centers promptly and accurately. Contact us today to learn more about how we can help you make the most of your FBA experience.
Request a quote
Fill the form below and our sales team will be in touch.
Don't like forms?
Email Us:
[email protected]