Looking to Outsource Order Fulfillment to a 3PL?
Why Do Tech Startups Need a 3PL?
Third-party logistics (3PL) providers are essential to the success of tech startups. 3PLs provide important services such as inventory management, logistics, and delivery services, enabling these companies to scale their businesses quickly. Tech startups need fulfillment services that could meet the needs of their business model.
3PLs provide high-quality fulfillment services and operate several strategically located fulfillment centers worldwide. This allows tech startups to outsource their logistics operations and focus on other important aspects of their businesses, such as product development, customer service, and marketing. Working with a 3PL company streamlines the logistics services. Some benefits that tech startups get are:
More Customers
Fulfillment services from a 3PL provider allow tech startups to reach more customers. A full-service logistics company can provide delivery solutions such as last-mile logistics platforms, which help businesses deliver products quickly and cost-effectively. Also, 3PLs have the necessary infrastructure to ensure that e-commerce businesses get their orders on time.
Enhance Visibility
The company operates multiple fulfillment centers, which means the startup can fulfill orders from any of them. This helps reduce delivery times and improves visibility for e-commerce businesses and their customers.
Reduce Costs
A 3PL provider offers competitive pricing models without hidden fees or long-term contracts. Thus, tech startups can save money by outsourcing their fulfillment process. Also, startups can focus on core competencies and leave fulfillment to the professionals.
Working with a 3PL provider gives tech startups access to reliable logistics services that help them grow quickly and efficiently. SHIPHYPE is the perfect fulfillment provider for tech startups looking to outsource their ecommerce fulfillment. We offer great customer service, a transparent business model, and cost-effective solutions that help you scale your business faster.
Do 3PLs Work With Tech Startups?
Absolutely! 3PLs are an essential part of the logistics equation for tech startups, providing reliable inventory management and delivery services.
No startup can manage its ecommerce fulfillment process on its own. Therefore, working with a 3PL provider is the best way to quickly scale your business and gain access to competitive logistics solutions.
Moreover, 3PLs can provide delivery solutions for different ecommerce platforms such as Amazon Marketplace, Shopify, WooCommerce, etc. This makes it easier for tech startups to manage their order fulfillment process from end to end.
A fulfillment provider such as SHIPHYPE offers various services tailored to tech startups. When the company operates multiple strategically located fulfillment centers, startups get access to the latest logistics platforms and technologies that help them scale their businesses quickly.
So, if you're a tech startup looking to outsource your ecommerce fulfillment services, it is best to go with a 3PL provider such as SHIPHYPE. We have the infrastructure and resources necessary to ensure that your orders are delivered on time, every time. R
Why Is It Hard For Small Companies To Find A 3PL?
Finding the right 3PL provider can be challenging for small companies. The logistics industry is highly competitive, and it cannot be easy to differentiate between providers providing reliable services and those not. Moreover, some companies may initially offer low rates but charge hidden fees or have long-term contracts.
Researching and choosing a 3PL provider that meets your needs is important. SHIPHYPE is the perfect choice for tech startups because we offer transparent pricing models with no hidden fees or long-term contracts and reliable customer service and logistics solutions. We also have multiple strategically located fulfillment centers, giving you access to real-time visibility of your inventory and fast delivery times.
What To Look For In A 3PL If You Are A Tech Startup?
To outsource fulfillment for your startup, numerous factors must be considered. In the initial stages, no company wants to dig heavily into details. Therefore, when selecting a 3PL provider, it is important to take into account the following factors:
Locations Of Fulfillment
If your tech startup ecommerce businesses offer a global delivery, you should look for a 3PL provider with multiple fulfillment centers across different countries. This ensures that your products are delivered on time and at competitive rates.
Transparency
You want to ensure that the 3PL provider is transparent about pricing models and practices. A reliable provider will be upfront with their contracts and fees. Some leading brands are so expansive that tech startups go for them without considering the budget.
Customer Service
It is essential to choose a 3PL provider that offers great customer service. This ensures that your questions and concerns are promptly addressed immediately. SHIPHYPE has 24/7 customer support, so you can rest assured that all your inquiries will be properly taken care
Problems You Will Face When Searching for A 3PL As A Tech Startup
Sometimes tech logistics startups face some challenges finidng fulfillment service that could lead to costly delays and errors, such as:
Lack of experience in negotiating with 3PLs.
Insufficient understanding of the market, leading to wrong pricing models or hidden fees.
Not having a clear strategy on how to scale their businesses quickly.
Not having the right technology to track orders and handle customer inquiries.
Lack of resources to manage the order fulfillment process from end to end.
Not having access to the latest logistics platforms and technologies.
Benefits Of Working With SHIPHYPE As Your Fulfillment Partner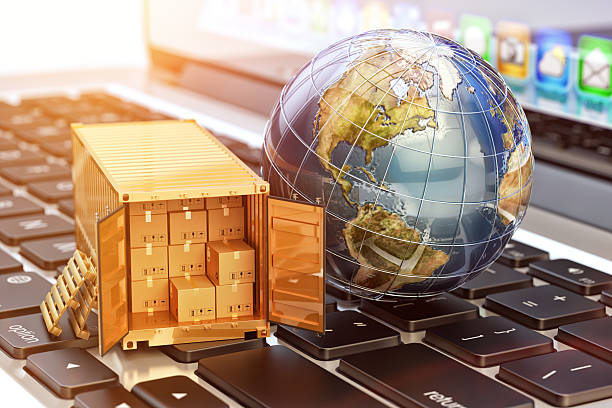 Last mile logistics platform SHIPHYPE is the perfect partner for tech startups looking for a reliable, cost-effective 3PL. Our team of professionals offers exclusive white glove services to get your products out to customers quickly and safely. Our top-notch services include:
Real-Time Inventory
Do you want to know when your products are being shipped and how long it will take to reach their destination? With SHIPHYPE, you don't have to worry about getting lost in the shuffle. Our inventory tracking system allows you to monitor stock levels and shipments in real-time – giving you peace of mind that your customers will receive the best experience possible.
No Overhead Costs
When you choose SHIPHYPE, you don't have to worry about hidden costs like maintenance fees or storage charges. Our innovative and cost-effective 3PL model offers flexible solutions tailored to fit your business needs without busting the bank.
Efficient Order Fulfillment Services
Our team of experts understands how important it is for tech startups to have their orders shipped accurately and quickly. We ensure that each order is processed with the utmost care and integrity, utilizing industry best practices to ensure optimal efficiency. With SHIPHYPE, you can rest assured knowing your products are in good hands and on their way to customers as soon as possible.
If you are looking for a trusted fulfillment partner with years of experience and exceptional customer service, look no further than SHIPHYPE. With our top-notch 3PL solutions, you can rest assured knowing your products will be shipped quickly, safely, and cost-effectively, giving your customers the best shopping experience possible. Contact us today to get started!
Request a quote
Fill the form below and our sales team will be in touch.
Don't like forms?
Email Us:
[email protected]