Looking to Outsource Order Fulfillment to a 3PL?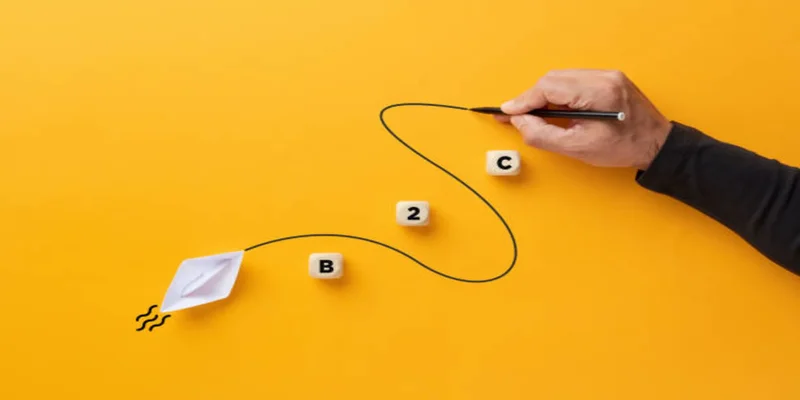 Advantages of Using a 3PL That Specializes In B2C Fulfillment In Los Angeles
Relocating your warehouse or fulfillment center to Los Angeles can help expand your business and lower expenses. This is because Los Angeles provides easy access to ports and airways, which reduces the costs and time associated with shipping goods across different countries. The global gateways allow your business to connect with other countries and contribute to its growth.
With its ideal location and large population, Los Angeles can serve many customers in California and the Western region. Therefore, Los Angeles is an excellent location for expanding your business internationally and extending its reach to the west coast. Fulfillment services bridge your business and customers, making it easier for them to receive their desired products promptly. If you are working in Los Angeles, then A 3PL offers you the following advantages:
Access to Fulfillment Warehouse and Shipping Services
A 3PL specializing in B2C fulfillment in Los Angeles will have a well-equipped fulfillment warehouse and shipping services. Your products can be stored in a secure, climate-controlled environment and shipped out quickly and efficiently. Plus, they will have the latest technology and equipment to handle your orders efficiently.
Utilization of Fulfillment Centers
A third-party logistics company specializing in B2C fulfillment in Los Angeles will have multiple fulfillment centers nationwide. This means they can store your products closer to your customers, which reduces transit times and shipping costs. These fulfillment centers can also handle returns, which can be a time-consuming process for businesses.
Provide Professional Expertise
When you work with a 3PL specializing in B2C fulfillment in Los Angeles, you partner with a professional fulfillment company. They have the knowledge and experience to handle your orders efficiently, reducing the risk of errors and delays. They can also advise on best practices for order fulfillment and warehousing services.
Focus on Order Fulfillment
You can focus on growing your business by outsourcing your fulfillment services to a 3PL specializing in B2C fulfillment in Los Angeles. You won't have to worry about the logistics of getting your products to your customers, freeing up time and resources to focus on other areas of your business.
Benefits of Working With A B2C Fulfillment Provider in Los Angeles
Working with a B2C fulfillment provider in Los Angeles can be a game-changer for eCommerce businesses. Many Los Angeles-based providers offer same-day processing and delivery, meaning your customers get their orders faster. Additionally, most fulfillment providers in LA are experienced in managing large and complex orders so you can trust them with even the biggest order volumes. Here are some benefits you can expect:
Save Money on Shipping Costs
A B2C fulfillment provider in Los Angeles can leverage their network to negotiate better shipping rates. You can save on storage costs, shipping supplies, and labor by outsourcing fulfillment to a provider.
Expertise in Retail Fulfillment
A B2C fulfillment company in Los Angeles specializes in retail fulfillment, which means they have the expertise to handle your orders efficiently. They understand the unique challenges of eCommerce businesses and can tailor their services to meet your specific fulfillment needs.
Outsource Fulfillment and Focus on Growth
By outsourcing your fulfillment to a provider in Los Angeles, you can focus on growing your business. You won't have to worry about managing a logistics center, inventory management, or fulfillment needs.
Access to Logistics Infrastructure
Working with a B2C fulfillment provider in Los Angeles means you can access their logistics infrastructure. They have the latest technology, equipment, and software to handle your orders efficiently. This means you can benefit from economies of scale and lower costs.
SHIPHYPE is a top B2C fulfillment provider in Los Angeles. With our years of experience and expertise, we can help you manage your inventory and optimize your order fulfillment.
Services Offered By 3PL Companies In Los Angeles
Los Angeles is a hub of logistics services providers. With their vast experience, these companies can offer a complete package of supply chain solutions and services. Whether you need order fulfillment, warehousing, transportation, or other 3PL services, B2C fulfillment companies in Los Angeles are your best bet. SHIPHYPE offers the following core services:
Order Fulfillment
Our user-friendly platform ensures that your orders are fulfilled quickly and accurately. Our advanced technology lets us easily track every order's progress to confirm delivery.
Warehousing & Inventory Management
We provide temperature-controlled warehousing services with 24/7 real-time inventory tracking. This helps you manage your product stocks better and have a better understanding of the market trends.
Transportation & Logistics Services
We offer reliable transportation and logistics services to ensure your deliveries reach their destination on time and safely. With our streamlined processes, you can be sure your products will arrive at their goals in excellent condition.
Our 3PL services are designed to help businesses cut costs and ensure timely delivery. We have extensive expertise in optimizing logistical operations to ensure seamless supply chain management. We take the burden off your shoulders so that you can focus on other aspects of your business while we handle the tedious paperwork associated with logistics.
Things To Consider When Looking For B2C Fulfillment Provider In Los Angeles
Researching thoroughly and finding the right B2C fulfillment provider in Los Angeles is very time-consuming. Here are some of the points to consider while selecting a 3PL logistics provider:
Reputation Of The Company
If you are looking for a B2C fulfillment provider in Los Angeles, always review their reputation. It is important to ensure that the company has an established presence and has worked with companies of your stature or larger. Check their customer reviews to get an idea about their services.
Reliable Service
The first thing you should look for when selecting a B2C fulfillment provider in Los Angeles is reliable service. Ensure they meet your expectations regarding turnaround time, accuracy, and cost-effectiveness.
Scalability
As your business grows, you must ensure the logistics provider can keep up. Look for a company that can easily scale up or down according to your needs and provides flexible solutions for expansion.
Experience
It is important to work with an experienced team of professionals who understand the industry well. Look for providers with years of experience in providing B2C fulfillment services so that they can guide you through any roadblocks.
SHIPHYPE delivers the best in class experience when providing B2C fulfillment services. Our team of experienced professionals can help you with all aspects of logistics, from creating a warehouse and distribution system to getting your goods safely and efficiently to their destination on time. We also offer cost-effective solutions that will allow you to optimize your operations while staying within budget.
Why Choose SHIPHYPE As Your B2C Fulfillment Provider In Los Angeles?
Well, saying that our team is experienced and knowledgeable isn't enough. We are proud to provide our customers with exceptional service levels unmatched by any other provider in the city. With SHIPHYPE, you can rest assured that your goods will be handled with utmost care and precision. The tremendous reasons that make us the best choice for B2C fulfillment in Los Angeles are as follows:
Wide Range of Services
We offer various services to meet your needs, including order fulfillment and shipping, inventory management and storage, returns processing, and more. Many of our services are available immediately, so you can get your goods where they need to be quickly and efficiently.
Reliable & Secure Logistics
Our logistics team is one of the industry's most reliable, and all goods are handled with utmost care. We employ advanced security measures and comprehensive tracking techniques to ensure your goods arrive safely and sound at their destination. Additionally, our team is available 24/7 to answer any questions or concerns.
State-of-the-Art Facilities
Our modern facilities are equipped with the latest technologies to ensure that all products reach their shipment tracking system lets you monitor your shipments in real-time, giving you peace of mind that your products are safe and secure.
Customized Solutions
Our experienced logistics professionals understand that business needs vary from company to company. That is why we provide customized solutions tailored to meet each customer's unique demands. Whether it's specialized packaging, temperature-controlled shipping, or express delivery, our team is here to meet your delivery needs.
From the moment you book a shipment with us, our innovative SHIPHYPE technology ensures your order is handled quickly and efficiently. Our cutting-edge system helps streamline the entire delivery process from start to finish, including planning, tracking, and reporting. Contact us today, and you'll discover that our approach to efficient delivery is second to none!
Request a quote
Fill the form below and our sales team will be in touch.
Don't like forms?
Email Us:
[email protected]