Looking to Outsource Order Fulfillment to a 3PL?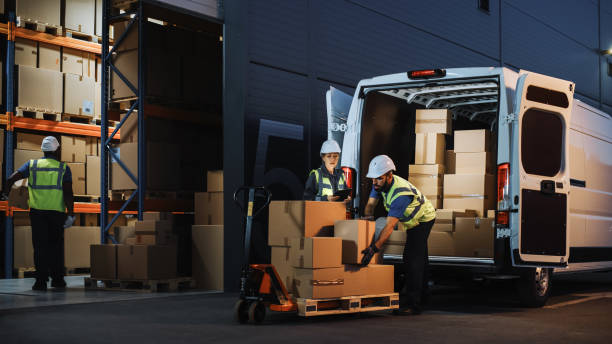 How to Fulfill TSC Orders
TSC logistics is a complex process that requires companies to use third-party logistics (3PL) providers for full-service distribution solutions. 3PLs have the expertise and resources necessary to manage inventory control functions for TSC customers.
This simplifies supply chain management, allowing customers to improve their bottom line. To fulfill TSC orders, 3PLs provide a range of services, including:
Transportation
3PL providers arrange for the pick-up, delivery, and routing of TSC products from supplier to customer. This includes providing equipment, labor, and technology needed to move products through the supply chain efficiently.
Warehousing
Every company that ships TSC products needs a place to store them. 3PLs help manages inventory control and provide secure warehousing for every step along the supply chain. This reduces costs associated with stocking inventories at multiple locations and costs related to lost or damaged goods.
Customize Packaging
If you are working with TSC products, 3PL must fulfill your order by fulfilling the packaging requirements of your customers. This may require customization to ensure that products are securely and safely packed for delivery.
Documentation
TSC orders require extensive documentation, from customs clearance paperwork to shipper agreements. 3PLs can handle all these documents promptly, ensuring smooth product flow throughout the supply chain.
SHIPHYPE is a reliable third-party logistics provider for all your party logistics needs. Our experienced team of experts is well-versed in the complexities of supply chains, distribution centers, and TSC products. We offer a full range of services to ensure your business runs smoothly and efficiently.
How 3PLs Help Fulfill TSC Orders
A third-party logistics provider like SHIPHYPE truly understands customers' concernsTSC order fulfillment concerns. We provide a comprehensive solution to ensure your products are distributed safely and quickly while keeping costs down.
Fulfilling TSC orders requires expertise, technology, and an understanding of the latest trends in distribution centers and tractor supply chain management. SHIPHYPE aids the fulfilling process by providing the following services:
Automated Technology
The TSC product must comply with the specifications set by customers. SHIPHYPE uses automated technology to track and monitor product movement, ensuring that orders arrive on time and in perfect condition.
Inventory Control
Our 3PL experts understand the importance of maintaining accurate inventory control for TSC products. We provide real-time data to help you make informed decisions about ordering and stocking goods.
Distribution Center Management
SHIPHYPE takes the hassle out of managing multiple distribution centers, providing comprehensive services for all your TSC needs. We also offer value-added services such as labeling, kitting, and repacking to ensure your products arrive in perfect condition.
How Do 3PLs Connect With TSC?
TSC is a global leader in the supply chain industry, and its products are used for various applications. To connect with TSC's extensive network of suppliers and customers, SHIPHYPE uses advanced technology to facilitate the process.
We provide our customers with real-time data on product movement and inventory control, allowing them to make informed decisions about their TSC orders. Our experienced team of experts is well-versed in the latest trends in supply chain management and can provide personalized solutions to meet your needs.
At SHIPHYPE, we understand the importance of meeting customer demands TSC products. We offer a comprehensive 3PL solution to ensure your goods arrive on time and in perfect condition.
Things To Consider When looking for a 3PL for TSC Orders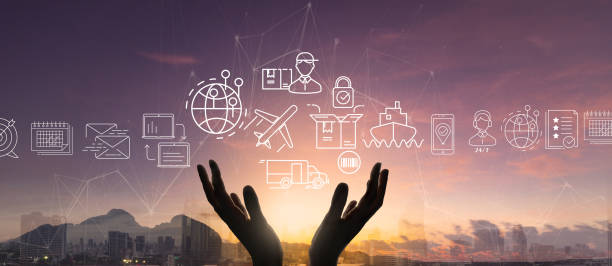 Searching for a reliable third-party logistics provider is compulsory to fulfill TCS orders. The following are some essential points to consider while looking for a 3PL:
Experience
Experience is one of the most important factors when selecting a 3PL for TSC products. The provider should have extensive experience in the industry and an understanding of supply chain management and tractor supply chain procedures.
Cost
Cost is also important, as it directly impacts your bottom line. SHIPHYPE offers competitive prices for all our services, ensuring that you get the best value for money. Some other 3PL providers hide the costs of their services, making it difficult to ascertain the actual cost of their services.
Customer Service
SHIPHYPE provides excellent customer service, delivering personalized solutions for all your TSC needs. We are always available to answer questions and provide support whenever needed. Other 3PLs may not have a good customer service team or be less responsive.
Technology
Advanced technology is essential when it comes to tracking and monitoring product movement, as well as managing inventory control. SHIPHYPE provides automated technology and real-time data to ensure the smooth operation of your TSC orders. Other 3PLs may lack the necessary technology and data to provide accurate information on product movement and inventory control.
These are just some factors to consider when selecting a 3PL for your TSC orders. By using SHIPHYPE, you can rest assured that your products will be distributed safely and quickly while keeping costs down.
Top 5 Options for TSC Order Fulfillment
To save time and money, here is a list of the top 5 TSC order fulfillment options.
SHIPHYPE
Worldwide Express
Logistics Plus
Tech-Logic
ShipBob
These five companies provide the best options for TSC order fulfillment. By using SHIPHYPE, you can be sure that your products will be distributed safely and quickly while keeping costs down. With their extensive experience, advanced technology, and personalized customer service, SHIPHYPE is the best choice for all TSC needs.
Benefits Of Working With SHIPHYPE As Your Fulfillment Partner
SHIPHYPE is the ultimate solution for all your party logistics needs. As a third-party logistics provider, we are dedicated to providing you with the best possible supply chain solutions for your business. Working with us cope several benefits to your TSC business, such as:
Streamlined Supply Chains
With our tailored solutions and cutting-edge technology, we can streamline your supply chain operations, helping you save time and money. We provide complete visibility into every step of the product lifecycle from manufacturing to delivery so that you can track progress in real-time.
Enhance Distribution Centers
Our experienced team can help you improve your distribution centers to ensure efficient operations and better customer service. We provide a wide range of services, from inventory management to warehousing and fulfillment, that will help you meet the constantly evolving needs of your customers.
Full-Service Third-Party Logistics
We understand that managing an efficient supply chain is no easy task. That's why we offer full-service third-party logistics support, so you don't have to worry about a thing. We provide comprehensive services that cover everything from documentation to customs clearance and transportation to ensure a smooth flow of goods.
At SHIPHYPE, we pride ourselves on delivering our customers the highest quality of service. With our years of experience and commitment to excellence, we are confident that we can provide the best solutions for your TSC business. Contact us today to learn more about what we can do for you.
Request a quote
Fill the form below and our sales team will be in touch.
Don't like forms?
Email Us:
[email protected]