Looking to Outsource Order Fulfillment to a 3PL?
How to Fulfill Dsco Orders?
Dsco is a platform offering retailers and suppliers a direct connection that simplifies their working process. It helps retailers reduce the cost of expanding product assortments and allows suppliers to serve customers more efficiently. By connecting e-commerce order sources to inventory integrations, Dsco lets users download sales orders quickly, accurately track shipments, and cost-effectively fulfill orders.
The Dsco integration manager shipment tracking feature helps you track your order status and identify which step in the integration process is being executed. With the inventory integrations manager, you can review specific instructions for setting up each 3PL account, so you can make sure that orders are fulfilled efficiently and shipped with confidence. To fulfill Dsco orders, the following are some steps you need to consider:
Search Third-Party Logistics Service
The e-commerce order sources must be integrated with 3PLs or other logistics services. You can search for different 3PLs depending on the type of service you require, such as SHIPHYPE, LMS logistics solutions, etc
Upfront Cost
Before setting up a 3PL account, check the upfront cost of integrating Dsco. Depending on the third-party logistics provider, additional fees for setting up the integration may exist.
Sales Order Download
Once you have the step integration-specific instructions from the 3PL, you can download Dsco orders quickly and accurately. This ensures that all orders are fulfilled on time and without any errors.
Order Fulfillment
Once the sales order has been downloaded, the next step is to fulfill each order. For retail channels, the expanding product assortments can be integrated with the integration manager feature of Dsco. This allows you to track inventory levels and status in real-time for each order to fulfill orders quickly and cost-effectively.
SHIPHYPE is a leading 3PL integration manager and offers a comprehensive suite of logistics solutions. With its quick setup and no upfront cost, SHIPHYPE is the perfect solution for integrating Dsco orders efficiently and effectively. With SHIPHYPE, you can quickly track shipments, sync inventory across multiple channels, and ultimately control the entire process.
How 3PLs Help Fulfill Dsco Orders?
Third-party logistics, or 3PLs, are essential for fulfilling orders from Dsco. With its own integrations manager feature and other features of SHIPHYPE, retailers, and suppliers can quickly integrate their e-commerce order sources with third-party logistics services to ensure that orders are fulfilled efficiently and shipped on time.
The cost savings associated with integrating Dsco with 3PLs like SHIPHYPE makes it an attractive option for retailers and suppliers. By leveraging the power of 3PLs, retailers and suppliers can easily manage their entire order fulfillment process cost-effectively. Using a third-party logistics service like SHIPHYPE to integrate with Dsco is an excellent way to
Streamline Your Business
Managing business is a hectic task, and it becomes even more complicated when orders come in from multiple channels. Integrating Dsco with third-party logistics services lets you easily synchronize your e-commerce order sources and ensure that all orders are fulfilled quickly and accurately. This helps streamline the process so that retailers and suppliers can focus more on selling rather than worrying about order fulfillment.
Save Time & Money
One of the significant benefits of using 3PLs to integrate with Dsco is that it helps to save time and money. With integrations set up quickly and without any upfront cost, you can easily fulfill orders on time and avoid incurring additional costs associated with delayed or lost shipments.
Reach To A Larger Audience
Integrating Dsco with third-party logistics services helps to increase your reach to a larger audience. By leveraging the power of 3PLs, you can easily tap into new markets and expand your customer base. This helps to maximize profits by reaching more customers through multiple channels.
How Do 3PLs Connect With Dsco?
Connecting your Dsco account to a 3PL is very simple. First, you must create an account with the 3PL provider of your choice. Once that's done, you can select Dsco as your preferred order source and follow their instructions for the integration. Once the integration is complete, you can receive orders from Dsco and fulfill them using the providers' services.
Things To Consider When Looking For A 3PL For Dsco Orders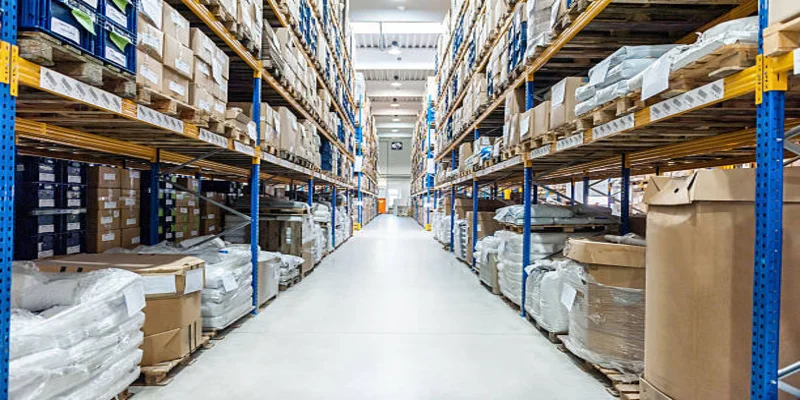 A successful business is a name for reliability. When choosing a 3PL for Dsco orders, it's essential to consider a 3PL capable enough to manage large orders. Having a reliable 3PL partner for your Dsco orders can make a big difference in the success of your business. Additionally, look for a 3PL that offers
Modern Integration Technology
Integrating with a third-party logistics service that uses modern technology can ensure your orders are fulfilled quickly and accurately. Look for features such as real-time tracking, automated order updates, and multi-channel synchronization to ensure you're getting the best out of 3PLs.
Reputable And Reliable Logistics Services
Ensure that you're partnering with a 3PL provider that is both reputable and reliable. Look for years of experience in the industry, customer reviews, and successful case studies to ensure your 3PL partner can meet your needs.
Great Customer Service
Choose a 3PL provider that offers excellent customer service. Look for a readily available provider to answer your questions and resolve any issues that may arise while fulfilling Dsco orders.
By leveraging the power of 3PLs, retailers and suppliers can easily manage their entire order fulfillment process cost-effectively. SHIPHYPE is a tremendous option for those looking to integrate with Dsco and make their business more efficient.
Top 5 Options for Dsco Order Fulfillment
The top 5 options for Dsco order fulfillment are:
SHIPHYPE
Fulfillment by Amazon (FBA)
ShipBob
Shipwire
Fulfyld
These services are the most popular and effective 3PLs for Dsco order fulfillment. SHIPHYPE is the top-rated option, offering many features, unbeatable customer service, and modern technology.
Why Choose SHIPHYPE As Your Fulfillment Partner?
Choosing SHIPHYPE as your fulfillment partner ensures that all your orders are fulfilled quickly and accurately. Our advanced order management software allows you to manage orders from start to finish with minimal effort easily.
Additionally, they offer excellent customer service and modern technology that makes the entire process easier. The benefits of working with SHIPHYPE include the following:
Global Reach
SHIPHYPE has a global network of partners which means they can fulfill orders to customers worldwide. This helps you expand your reach and tap into new markets quickly.
Real-Time Updates
The order management software that SHIPHYPE uses provides real-time updates on all orders. This helps reduce delays and ensures customers receive their orders on time.
Flexible Pricing
SHIPHYPE offers flexible pricing options to choose the option that best fits your budget. If you are a small business looking for a reliable 3PL to manage your Dsco orders, SHIPHYPE is perfect.
With our modern technology, global reach, and flexible pricing options, we will make your life easier and your business successful. With SHIPHYPE, you can easily manage your orders from start to finish with minimal effort. So what are you waiting for? Get started with SHIPHYPE today and make your business more efficient!
Request a quote
Fill the form below and our sales team will be in touch.
Don't like forms?
Email Us:
[email protected]