Looking to Outsource Order Fulfillment to a 3PL?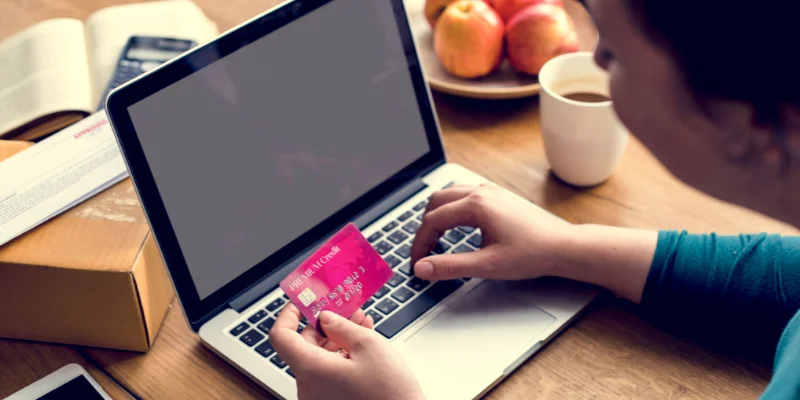 How To Fulfill ShipStation Orders?
Fulfilling ShipStation orders is a great way to automate your inventory management, expand existing clients relationship, and streamline shipping operations. With the help of 3PL for ShipStation, you can easily connect fulfillment providers with the support services of industry-leading shipping software. This integration allows merchants to create automation rules that reduce manual labor and increase shipping efficiency.
3PL for ShipStation offers comprehensive support services, real-time order updates, and flexible integrations that can help merchants scale their business quickly and efficiently. So if you want to streamline your fulfillment process and reduce manual labor, look no further than 3PL for ShipStation as a great solution. With its features and benefits, you can ensure your orders reach their customers on time and with a great customer experience.
How 3PLs Help Fulfill ShipStation Orders?
Third-party logistics (3PL) companies offer essential services for businesses looking to simplify the fulfillment process of ShipStation orders. 3PLs provide various services that help businesses better manage their shipping needs, from order processing and warehousing to packaging and delivery.
Streamlined Fulfillment Processes:
3PLs help to streamline the order fulfillment processes by facilitating communication between retailers and customers, allowing for faster delivery times. This helps to increase client satisfaction and loyalty due to the improved speed of service.
Scalability:
3PLs can scale up or down quickly to meet retailers' changing needs and demands. This allows for more efficient and reliable order fulfillment and cost savings for businesses. so you can focus on your core competencies.
Automated Services:
3PLs offer various automated services, such as order tracking and real-time inventory updates, that help streamline operations and ensure orders are fulfilled promptly. So retailers can focus on other areas of the business. That's important for growing businesses.
How Do 3PLs Connect With ShipStation?
Connecting with a 3PL through ShipStation is one of the easiest ways to manage your order fulfillment. With just a few steps, you can integrate your existing third-party logistics (3PL) provider or set up an entirely new one inside ShipStation. This will give you key access to all the powerful tools that ShipStation 3PL offers, such as bulk order management, custom label creation, and more.
ShipStation's 3PL integration, you can easily synchronize inventory levels across your warehouses and manage each client's account settings to ensure maximum efficiency in order fulfillment. By connecting with a 3PL for ShipStation, you'll be able to save time, money, and resources while ensuring your client orders are fulfill orders accurately and on time.
Benefits Of Outsourcing ShipStation Fulfillment Needs
Outsourcing your ShipStation fulfillment needs to a third-party logistics (3PL) provider can offer numerous benefits for businesses of all sizes, from improved efficiency and cost reductions to scalability and better customer service.
Control Costs:
3PL For ShipStation: Outsourcing your ShipStation fulfillment needs to a third-party logistics (3PL) provider can significantly reduce costs associated with managing and shipping products yourself. A 3PL will handle any custom packaging & labeling, packing slips, and other paperwork required to deliver your items successfully.
Increased Productivity:
3PL For ShipStation: By outsourcing your ShipStation fulfillment needs, you can increase the efficiency and productivity of your warehouse operations. A 3PL provider can manage all inventory processes, including stocking, picking, packing, and shipping.
Reliability & Professionalism:
3PL For ShipStation: When you outsource your fulfillment operations to a 3PL provider, you can ensure that all customer orders are handled professionally and on time. The best providers have expertise in managing large-volume orders, ensuring that all products are handled carefully and shipped on time.
Things To Consider When Looking For A 3PL For ShipStation Orders
Finding the right 3PL provider for your ShipStation orders can be overwhelming. It's important to consider all the items listed below before deciding. By taking the time to find and compare various options, you can ensure that you find a provider that best fits your needs.
Location:
When looking for a 3PL provider for ShipStation orders, consider the location of their warehouses and distribution centers. This will help you determine if they can ship orders quickly and efficiently and reach your desired markets promptly.
Services:
Make sure to investigate what services the 3PL provider offers. This includes order fulfillment, inventory management, warehousing, and customer service. You'll want to ensure that the 3PL can provide all of the services you need.
Costs:
Be sure to evaluate the costs of using a 3PL for ShipStation orders. Consider various factors such as storage fees, fulfillment fees, and shipping costs. You'll want to ensure that the 3PL you choose is cost-effective for your business.
Top 5 Options For ShipStation Order Fulfillment
ShipStation is a powerful order fulfillment platform that helps eCommerce businesses streamline their shipping processes. Here are the top 5 options for ShipStation order fulfillment:
SHIPHYPE
Multiple carrier options
Advanced automation features
Customizable packing slips and labels
International shipping capabilities
By utilizing these options, businesses can improve their shipping efficiency, expand their reach, and create a more personalized customer experience. ShipStation is a reliable and user-friendly platform that can help companies of all sizes streamline their shipping operations.
Why Choose SHIPHYPE As Your Fulfillment Partner?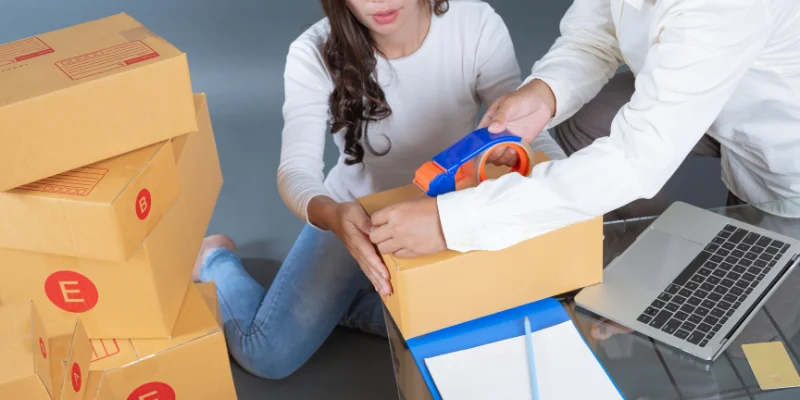 SHIPHYPE is a top-tier third-party logistics (3PL provider designed explicitly for ShipStation orders. They offer the shipping solution to ensure your orders get where they need to, fast and reliably.
Comprehensive Solutions:
SHIPHYPE offers comprehensive fulfillment solutions to meet the needs of ShipStation orders and beyond. From order processing, inventory management, and returns handling to shipping, tracking, and analytics, their 3PL services are designed to give you complete control over your logistics operations.
Cost-Effective Rates:
Their competitive rates for 3PL services make us the perfect choice for ShipStation orders. They provide a range of pricing structures and bargains to help you save even more on your shipping costs to keep your business running at its most efficient.
World-Class Customer Service:
At SHIPHYPE, they provide world-class customer service to ensure your ShipStation orders are delivered on time and without issue. Their experienced team of logistics professionals is available to answer questions, troubleshoot issues, and offer helpful insights for your success.
Request a quote
Fill the form below and our sales team will be in touch.
Don't like forms?
Email Us:
[email protected]