Looking to Outsource Order Fulfillment to a 3PL?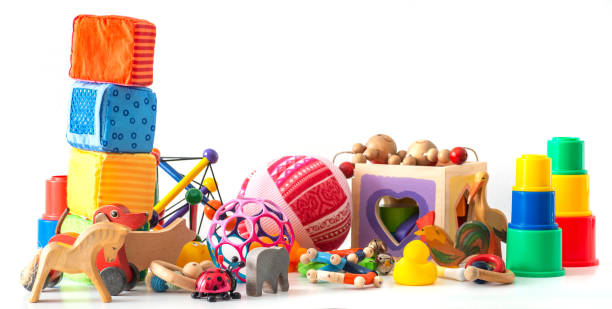 Things To Consider When Shipping Toys And Games
When it comes to shipping and fulfillment for toys and games, there are a few key factors you must consider. As an e-commerce merchant, your success depends on ensuring all aspects of the order fulfillment process, from product arrival to customer satisfaction, go as smoothly as possible. SHIPHYPE is your best bet for a reliable and cost-effective solution to toy and game fulfillment.
For starters, the seasonal demand needs must be considered ripping highly anticipated toys such as action figures, educational toys, plush toys, board games, card games, and more. With SHIPHYPE's fulfillment services, you can rest assured that all orders are fulfilled and shipped promptly. Some important factors include the following:
Packaging Material
We all know toys and games are fragile and require special attention when packaging. Using the right material to protect products during shipping is essential for customer satisfaction. SHIPHYPE uses the highest quality packaging material to ensure that your items arrive in top condition. The styrofoam casing, bubble wrap, and reinforced boxes used by SHIPHYPE will ensure your game orders reach the customers with zero damage.
Taxes And Duties
Staying up-to-date on taxes and duties when shipping to different regions is a major challenge for e-commerce merchants. At SHIPHYPE, we can help you keep track of all applicable rules and regulations in the countries where you are shipping your goods. This allows us to ensure that your orders get delivered without any hitch.
Package Size
When shipping toys and games, the package size is an important factor; try to get the right balance between using a large enough package to ensure the product's safety and keeping the shipping costs low. SHIPHYPE offers customizable solutions that allow you to minimize your shipping costs.
Custom Clearance
When shipping to foreign countries, you must ensure your goods pass through customs without issues. SHIPHYPE is well-versed in paperwork and documentation to ensure fast customs clearance. Every shipment is tracked and managed efficiently to ensure the successful delivery of your products.
Shipping Costs
Minimizing the cost of shipping toys and games can be a tricky task. With SHIPHYPE's 3PL solutions, you get unbeatable prices for all major carriers. Our live rate calculator helps you compare rates across different shipping services to save costs on every shipment.
Regarding toys and game fulfillment, SHIPHYPE is the top choice for e-commerce merchants. Our team can answer any questions if you are unfamiliar with any factor involved in the shipping process.
Products We Fulfill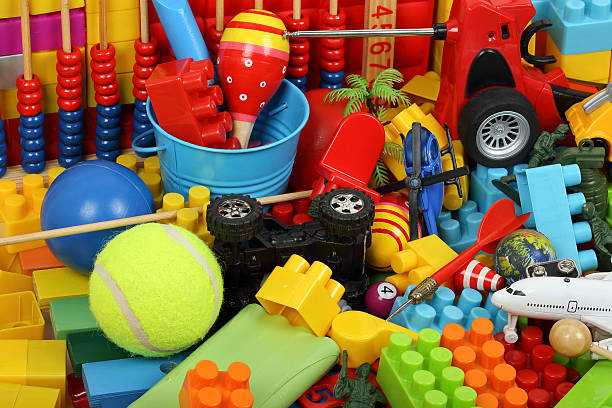 Toys and games are not just for kids! Our fulfillment services cover a variety of products. We don't only ship toys but also a range of electronic items. We provide the same care and attention to detail on every shipment.
It is very compulsory to ensure the safety of these items throughout the shipping and fulfillment process. We keep a close eye on each order to guarantee it reaches its destination without damage. SHIPHYPE is not limited to only one kind of toy and game. Our list of products are:
Plush Toys
Plush toys are very popular and need a lot of attention regarding packaging. With extra bubble wrap and reinforcements, we ensure that each plush toy is well-protected during shipping. SHIPHYPE takes great care when packing these items to ensure they reach their destination in pristine condition.
Action Figures
Action figures are a major part of the toy and game industry. It is important to ensure that these figurines are not damaged during shipping, as this can affect the aesthetics of the product and customer satisfaction levels. SHIPHYPE uses the highest quality packaging to ensure these items reach their destination undamaged.
Board Games
Board games are a classic choice when it comes to toys and games. Don't worry about the size, as SHIPHYPE has the perfect packaging material to ensure these items are safe throughout their journey. Our reinforced boxes and bubble wrap provide extra protection for more fragile items. SHYPYPE offers the best service when it comes to shipping board games.
Collectibles
Do you know what the biggest challenge is when it comes to shipping collectibles? It ensures that these delicate items don't get damaged during transit! SHIPHYPE takes extra care when packing collectible toys and games, as we understand how important these items are for customers. We use custom-made boxes to ensure no damage occurs during shipping.
Puzzles
If your eCommerce store sells puzzles, SHIPHYPE is the right choice. For puzzles, we use the right packaging material to ensure these items are delivered safely and securely. We advise how to package these items, so they don't get damaged during transit.
Electronic Toys
Robotic and electronic toys are becoming popular. No matter how big or small the item is, our team ensures that it reaches its destination without damage. We use heavy-duty boxes and bubble wrap to ensure that the items aren't damaged in transit.
Why Choose SHIPHYPE As Your Fulfillment Partner?
SHIPHYPE is a leading fulfillment provider for toys and games. We provide high-quality storage, picking, packing, and shipping services to ensure your products are delivered on time and in perfect condition. As your best fulfillment partner, SHIPHYPE guarantees you the following:
Clean And Convenient Storage
We have a top-notch warehouse management system and provide a clean, organized store environment. Because of this, you can easily keep track of your products and efficiently manage inventory.
Hassle-Free Packaging
Our experienced team will take care of the packaging process for you. We use the latest technology to quickly wrap and pack your products with the utmost care and attention to detail.
Reliable Shipping Solutions
As a fulfillment provider, SHIPHYPE provides integrated shipping solutions with major carriers, offering the most reliable delivery times at competitive rates. We also give you access to tracking systems that monitor your orders in real-time.
Customer Support
Our customer service team is dedicated to providing you with the best support. Whether it's giving guidance on fulfillment services or solving any issue you may have, our customer service team will be there for you every step of the way.
With SHIPHYPE, you don't need to worry about the hassle and stress of fulfilling orders. Leave it all to us, so you can focus on growing your business and delighting your customers! Get started today and experience the SHIPHYPE difference.
Request a quote
Fill the form below and our sales team will be in touch.
Don't like forms?
Email Us:
[email protected]