Looking to Outsource Order Fulfillment to a 3PL?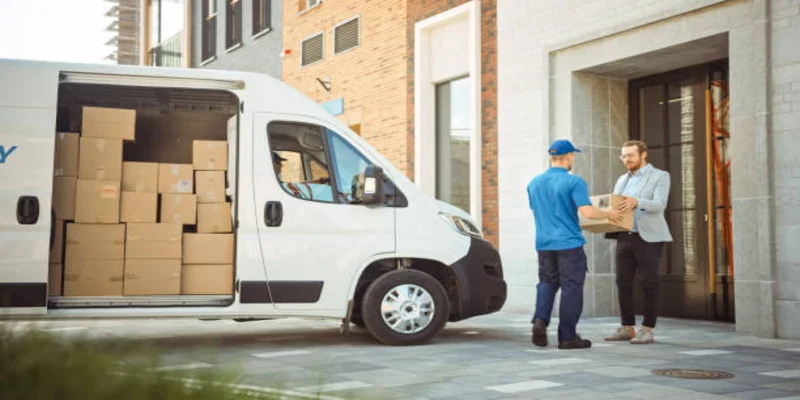 Advantages Of Using A Toronto Warehouse
Do you know the benefits of using a Toronto warehouse? If you are looking for an efficient way to store and ship your products, look no further than a Toronto warehouse. With all their advantages, it's easy to see why so many businesses use them. Toronto warehouses have access to some of the most efficient shipping technologies available. This means that customers can get their products faster and with less hassle.
Plus, with the ability to track orders easily, customers can stay current when items arrive or are sent out. Toronto warehouses also offer secure storage options for inventory, meaning businesses don't have to worry about theft or vandalism. Some significant advantages of using a Toronto warehouse include the following:
Cost Effective
Many warehouses offer competitive prices when it comes to storage and shipping. This means businesses can cut costs on their overhead while still providing quality products or services.
Efficient Shipping
Toronto warehouses are well-known for their efficient shipping capabilities, meaning customers get orders faster. Plus, with the ability to track the locations of orders easily, customers can rest assured that their products will arrive safely and on time.
Secure Storage
Toronto warehouse spaces give customers peace of mind that their inventory won't be vulnerable to theft or vandalism due to their secure storage options.
Focus On Customer Satisfaction
The customer is always a top priority when it comes to Toronto warehouses, and businesses can rest assured knowing their orders will be handled with care and urgency. With a focus on customer satisfaction, companies can trust their customers will have a positive experience.
SHIPHYPE is a proud provider of Toronto warehouse services. With our focus on customer satisfaction and efficient shipping, your business can trust that its products will safely be shipped on the right date.
Services Offered By Toronto Warehouse
Toronto area warehouses offer various services that can help businesses streamline their operations. Ecommerce businesses, whether small or large, can benefit from these services. Not only does it help them to cut costs, but it also keeps customer satisfaction high. Some of the services offered include:
Inventory Management
Warehouses can provide inventory management systems that allow businesses to track and store their products easily. This ensures customers get the right product promptly. Any business must keep its inventory organized to maximize efficiency and minimize costs.
Pick & Pack Services
Warehouses can also provide pick & pack services, allowing businesses to fill orders quickly and easily. This is an essential service for the eCommerce business of any brands, as it helps to reduce errors and keep customer satisfaction high.
High Ceilings Distribution Centers
Toronto warehouses are equipped with high ceilings and specifically designed distribution centers. This makes it much easier for businesses to store large items without worrying about space constraints.
Order Fulfilment & Shipment
Warehouses can also provide order fulfillment services, ensuring that orders are processed quickly and efficiently. Once the orders have been fulfilled, they can promptly be shipped to customers. This ensures that customer satisfaction is kept high, as they receive their orders quickly without any hassle.
Overall, Toronto warehouses are an invaluable resource for businesses that need efficient and cost-effective warehousing solutions. With SHIPHYPE's help, companies can easily find the perfect warehouse space to meet their needs. Our dedicated team of experts is always available to support and assist whenever needed.
Things To Consider When Looking For Toronto Warehouse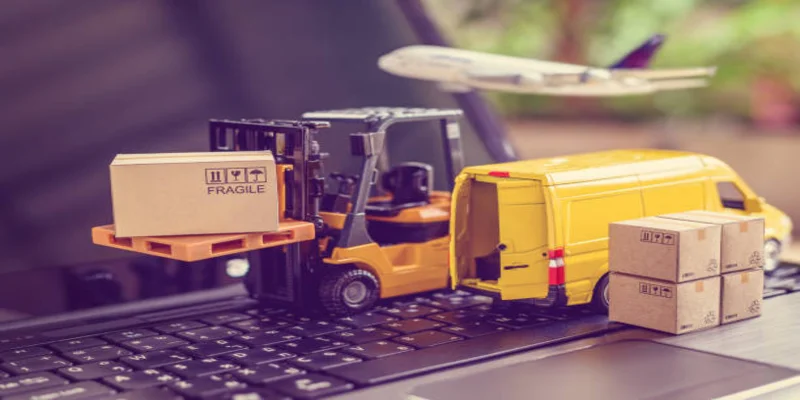 Searching for the right warehouse to meet your needs can be daunting. Many factors are to consider, such as location, size, amenities, etc. Below is a list of things that you should keep in mind when looking for a Toronto warehouse:
Location
Ensure the warehouse is located close to your customers' base to reduce shipping costs and improve delivery times. Having a warehouse in the same city or region as your customers will make it easier for you to quickly and efficiently deliver orders.
Size
It's essential to consider the size of the warehouse that you need. This is especially true if you're looking to store large items such as furniture or appliances. Make sure the space you choose is big enough for all your products.
Amenities
Look for warehouses offering amenities like climate control, security systems, and more. These can help ensure your items are stored properly and securely. You want everything to be handled from when your goods arrive at the warehouse until they're shipped out to customers.
At SHIPHYPE, we understand that finding the perfect Toronto warehouse can be difficult and time-consuming. Our team is always available to provide advice and assistance whenever needed. We have years of experience in the industry and know exactly how to find the perfect warehouse to meet your needs.
Does Your Business Need A Toronto Warehouse?
Whether you need a warehouse for short-term storage or long-term inventory management, SHIPHYPE can help. Our team will assess your needs and find the perfect space to match them. From there, we'll ensure all your items are handled and quickly shipped to customers.
We understand that businesses have different requirements and budgets, and we'll work with you to ensure your warehouse needs are met. Our staff has years of industry experience and knows how to find the perfect space to increase sales for your business.
Differences Between Toronto Warehouse And Distribution Centers
There are a few critical differences between Toronto warehouses and distribution centers regarding storage and logistics. Warehouses are designed for storing goods, while distribution centers focus on getting them from point A to point B.
A warehouse is the best option if you're looking for long-term storage solutions. These spaces can be used for storing goods and equipment and are perfect for businesses that need to store many items. SHIPHYPE offers short-term and long-term storage solutions, so you can ensure your items are kept safe.
Why Choose SHIPHYPE?
Choosing SHIPHYPE over other providers is the best decision you can make for your business. We offer secure and reliable storage solutions that ensure your items are safe and ready to ship out quickly. Not only your items but also your time and money will be saved.
Additionally, we offer comprehensive customer support. Our team of experts will help you find the perfect space for your business and provide guidance throughout the process. We'll always ensure that your needs are met and that you get the best out of our services. Some of the reasons why you should choose SHIPHYPE include:
Quick Timeframe
We work quickly and efficiently to ensure your items are stored within the required timeframe. This means you can return to focusing on other areas of your business. Many clients prefer this option since it allows them to focus on other tasks instead of worrying about storage.
Safe and Secure
With SHIPHYPE, you can trust that your items will be safe and secure. Our warehouses are equipped with advanced security systems that monitor the premises 24/7. So you don't have to worry about any theft or damage.
Affordable Rates
We offer competitive rates for our long-term storage solutions. You can be sure you'll get the best value for your money with SHIPHYPE. Additionally, we provide discounts and other special offers so you can make the most of your budget.
In conclusion, if you're looking for a reliable and secure storage solution, SHIPHYPE is the way to go. We offer quick, affordable solutions so you can have peace of mind knowing that your items are safe. So, why wait? Choose SHIPHYPE today!
Request a quote
Fill the form below and our sales team will be in touch.
Don't like forms?
Email Us:
[email protected]