Looking to Outsource Order Fulfillment to a 3PL?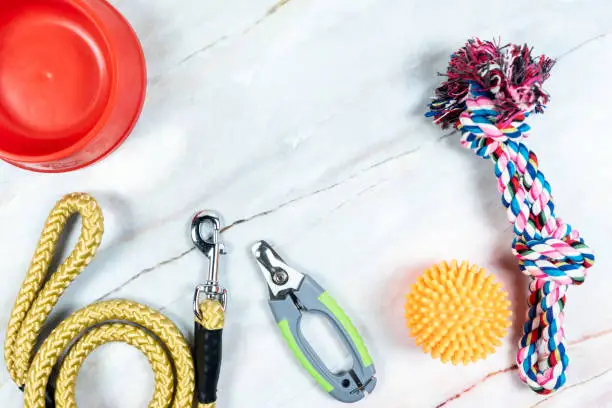 Things To Consider When Shipping Pet Products
Shipping pet products safely and conveniently is a juggling act between cost, convenience, and the comfort of your customers. Pet products require special handling and attention, so finding a fulfillment partner with the right expertise and capabilities to execute your strategy is key. That's where SHIPHYPE comes in!
We provide pet supplies fulfillment services to help you succeed through our cloud-based technology, warehouse space, fast shipping times, and efficient order fulfillment.
Whether you're looking for a fulfillment partner to help you expand your inventory with pet food, pet toys, and pet accessories or need additional warehouse space to store products and manage order fulfillment, SHIPHYPE offers the best fulfillment solutions for your ecommerce business. But before you dive in, here are a few things to consider when shipping pet products.
Package Transit Time
Your customers expect their pet products to arrive on time, so it's important to have an efficient supply chain that can get the job done quickly.
At SHIPHYPE, our team will work with you to develop a customized fulfillment strategy based on your needs and timeline. We offer fast shipping options for your pet supplies and products and guarantee delivery within the promised window.
Package Size
When shipping pet products, size matters, literally. Pet owners expect their packages to arrive in one piece, so it's important to consider package size when selecting a carrier and entering product information.
Some carriers may have restrictions when shipping pet supplies such as toys and accessories. At SHIPHYPE, we'll work with your team to select the best-size container for your pet products and ensure that everything is packed securely for transit.
Legal and Regulatory Requirements
Before shipping pet products, it is important to research any legal or regulatory requirements that will affect your order fulfillment process. Different countries and states may have specific laws about what can be shipped, how it's packaged, and whether certain treatments are required.
Many of these laws and regulations are subject to change, so having a fulfillment partner with experience in pet products will help you stay up-to-date and compliant.
Taxes and Duties
When shipping pet products, it's important to know about applicable taxes or duties. For example, some states require pet food to be taxed at a higher rate than other types of products.
Some products may require additional paperwork or inspections before leaving the country. At SHIPHYPE, we have expert knowledge of local customs and regulations, so you can be sure that your pet products are shipped legally and on time.
At SHIPHYPE, we understand that shipping pet products are a complex task that requires extra attention and specialized care. If you are unaware of the laws and regulations about your pet products or need additional warehouse space and order fulfillment capabilities, let us help! Our team of experts will work with you to develop a customized 3PL solution catered to your needs.
Products We Fulfill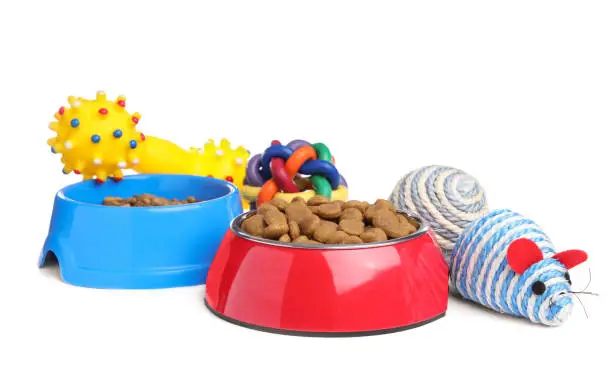 Pet supply products are limitless, and the possibilities of fulfillment services are just as wide. SHIPHYPE is your one-stop shop for fulfilling any pet item you can imagine, toys, treats, beds, and more. Whether single items or large shipments, we have the product expertise to get your order out quickly and with great care. Here is the list of pet products that we handle with great efficiency:
Kibble Or Dry Food
Dry food is a convenient way to feed your pet, and we're experts at storing, packing, and shipping it, whether it be small bags or large bulk orders. Kibble sometimes requires special packaging and labeling considerations, which we are prepared to provide.
Treats
Treats come in all shapes and sizes and should be handled with great care. We can store treats of any size or shape in our temperature-controlled fulfillment center, and we will ensure they arrive on time and in perfect condition.
Chew Toys
From rawhide bones to toys made of rubber, plastic, or fabric, we are experienced in packaging, protecting, and sending all kinds of pet chew toys. SHIPHYPE specializes in these products, and we make sure they arrive intact.
Collars And Leashes
These are essential items for any pet owner and should be handled with extra care due to the delicate nature of the materials used. Our experienced staff will ensure the safety of collars and leashes during transit.
Pet Furniture
We are specialized in shipping pet furniture, from small beds to scratching posts. We offer a reliable service to ensure your order arrives undamaged and on time.
Grooming Supplies
Pet grooming products require special consideration during transit due to their delicate nature. We have the necessary expertise and products to ensure they arrive in perfect condition.
Why Choose SHIPHYPE For Pet Products Fulfillment?
We understand that your pet products business needs a reliable logistics partner to ensure customer satisfaction and deliver on time. That's why SHIPHYPE is the perfect fit for your fulfillment needs.
Tracking your Inventory
We provide real-time tracking of your inventory, so you'll always know exactly how much stock you have on hand and where it is in the supply chain. Our warehouse management system allows us to fulfill orders and meet tight turnaround times rapidly.
24/7 Customer Service Support
At SHIPHYPE, we understand the importance of customer satisfaction. That's why our team is available 24/7 to answer any questions or address any concerns related to your pet products fulfillment orders. We strive to exceed your expectations with fast and accurate service every time.
Integrated Logistics Solutions
We provide integrated logistics solutions tailored specifically for pet product businesses, so you can rest assured that your orders will be managed with the utmost efficiency and accuracy. Our experienced logistics experts are always available to help you determine the best shipping and delivery method for your needs.
Competitive Pricing
Our competitive pricing makes us one of the market's most cost-effective pet product fulfillment providers. We guarantee to give you the best possible shipping rates and the highest quality of service.
At SHIPHYPE, we ensure your pet product business runs as smoothly as possible. Our experienced team will work closely with you to ensure that your orders are fulfilled on time and at the best prices for maximum customer satisfaction. Contact us today to learn more about our pet products fulfillment solutions.
Request a quote
Fill the form below and our sales team will be in touch.
Don't like forms?
Email Us:
[email protected]