Looking to Outsource Order Fulfillment to a 3PL?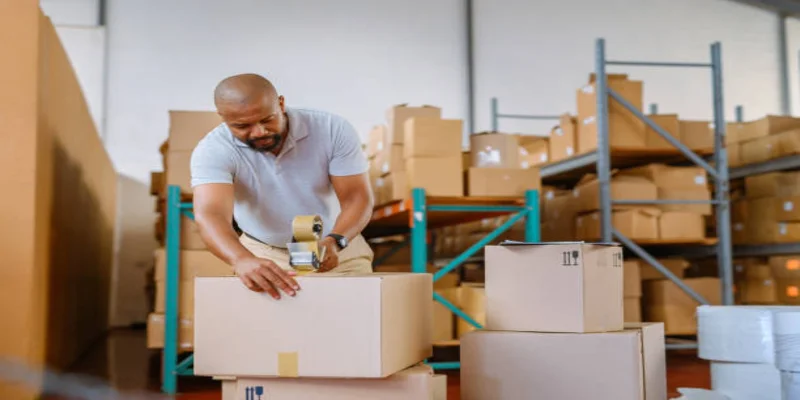 Advantages Of Using A 3PL Warehouse In the USA
Third-party logistics companies (3PLs) are becoming increasingly important in eCommerce businesses. This is because third party logistics 3PL warehouses offer many benefits and advantages to help logistics services run smoothly and efficiently. As a third-party logistics provider, Third party logistics provider provides comprehensive solutions for any transportation and logistics needs.
Many eCommerce business owners utilize third-party logistics companies for supply chain management, warehousing, transportation services, fulfillment services, and reverse logistics. There are certain benefits of using logistics solutions in the USA that have made them a popular choice for eCommerce business owners. These are:
Supply Chain Management
A 3PL warehouse in the USA can provide invaluable supply chain solutions. They can help eCommerce businesses streamline their processes and coordinate them with other departments such as shipping, fulfillment, and customer service. This ensures timely delivery of goods and services to customers.
Warehouse Locations
Third-party logistics providers typically have multiple warehouses nationwide that can provide on-site storage for your goods. This helps reduce the costs associated with long-distance shipping and ensures that goods are available as soon as possible.
Dedicated Account Manager
When utilizing a 3PL company in the USA, you will be assigned a dedicated account manager to monitor and manage all aspects of your transportation and logistics services operations. They will ensure that everything runs smoothly and can provide valuable insights into the performance of your logistics chain.
Cost Savings
A 3PL warehouse in the USA can offer significant cost savings on shipping services due to its ability to negotiate discounts with carriers and provide efficient shipping options. This means you can optimize logistics costs while still providing excellent customer service.
SHIPHYPE has a team of experienced logistics experts that can offer customized 3PL solutions for your business. We understand the nuances of eCommerce business owners and are dedicated to providing cost-effective solutions that help you reach your goals.
Services Offered By 3PL Warehouse In the USA
3PL warehousing solutions can provide various services such as inventory management, order fulfillment, reverse logistics, assembly, and kitting services. By outsourcing these tasks to a 3PL warehouse in the USA, you can save time and money while ensuring that all your customers efficiently receive their orders.
SHIPHYPE is here to help you find the best 3PL warehouse in the USA for your business. Our team of experts can provide you with customized solutions that are tailored to meet your exact needs. We offer a range of services which include:
Inventory Management
Our fulfillment services are designed to provide you with the most accurate and up-to-date inventory data. Our experienced staff will take care of all your inventory management needs so that you can focus on other aspects of your business.
Order Fulfillment
Our fulfillment team is committed to providing fast, reliable order fulfillment services. We have an efficient process to ensure that all orders are delivered on time and in perfect condition. We will also provide you with real-time order tracking so that you can stay informed about the status of your orders.
Reverse Logistics
We provide comprehensive reverse logistics services to address any returns or exchanges you may have from customers. We understand the importance of minimizing your losses due to customer dissatisfaction and take great care in ensuring that all returned items are appropriately handled.
Pick Pack & Ship
Our pick, pack, and ship services will help you save time by streamlining your order fulfillment process. We have a knowledgeable staff that is dedicated to providing the best possible service so that you can ensure your customers receive their orders promptly.
Things To Consider When Looking For A 3PL Warehouse in the USA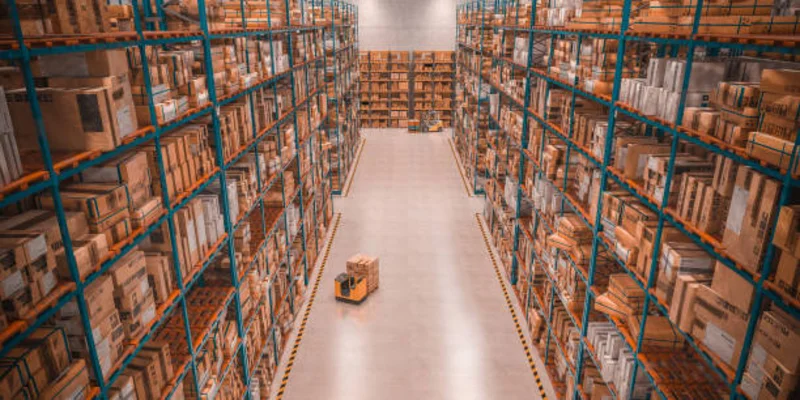 Searching for a 3PL warehouse in the USA can be a daunting task. When looking for the right fit, it's essential to consider factors like location, experience, customer service, and pricing. Additional considerations, such as the scalability of the services and certifications, will ensure your storage facility complies with relevant regulations. Some other significant things to consider are
Flexibility In Storage
Many 3PL warehouses offer temperature and humidity-controlled storage environments, but finding one tailored to your needs is critical. Ensure that they can accommodate various products with varying shelf life and provide customized storage options.
Technology
A 3PL warehouse should have an up-to-date technology infrastructure, so look for one that utilizes automation, robotics, and IoT systems to maximize efficiency. This will ensure that your products are accurately tracked and monitored.
Integration
Look for a warehouse that can integrate with your existing software solutions, such as enterprise resource planning (ERP) tools or customer relationship management (CRM) systems. This will streamline your business operations and provide a more efficient order fulfillment process.
Security
The security of your products is paramount, so make sure the warehouse you choose has top-notch security measures to protect them from theft or damage. From CCTV cameras to 24/7 security guards, it's essential to understand the logistics of their security plan before selecting one.
By keeping these tips in mind when searching for a US-based 3PL warehouse, you can get the most out of your partnership and help your business succeed.
Does Your Business Need A 3PL Warehouse In the USA?
If your business deals with warehousing and distribution operations in the USA, a 3PL (Third-Party Logistics) warehouse can be highly beneficial. A 3PL warehouse provides inventory management, order fulfillment, shipping, and logistics expertise.
By outsourcing these tasks to a reliable 3PL provider, your business can optimize its supply chain, reduce costs, improve efficiency, and focus on core competencies, ultimately enhancing customer satisfaction and competitiveness in the market.
What Type of Companies Look For 3PL Warehouse In the USA?
Many companies can benefit from utilizing a 3PL warehouse in the USA. Industries commonly seeking 3PL services include e-commerce businesses, retail companies, manufacturers, wholesalers, and distributors. These companies may have complex supply chains, fluctuating inventory levels, seasonal demands, or limited warehouse space.
By partnering with a 3PL provider, they can access scalable storage solutions, advanced technology, expertise in logistics management, and cost-effective distribution networks, allowing them to streamline operations and meet customer demands more efficiently.
Why Choose SHIPHYPE?
SHIPHYPE is the leading name in US-based 3PL warehouse services. We specialize in providing comprehensive warehousing and fulfillment services to businesses of all sizes across various industries.
Our team comprises experienced professionals committed to delivering tailored solutions that meet each customer's unique needs and requirements. We offer our clients comprehensive services, including:
Real-Time Data Visibility
A successful 3PL business relationship relies heavily on real-time data visibility. Get insight into warehouse and shipping activity with our robust reporting system. Customers need accurate and up-to-date information on inventory levels, orders, and shipping status.
Strategic Freight Optimization
We understand that freight costs can make or break a company's bottom line. Our team of experts will work with you to strategically optimize your supply chain and reduce transportation costs. We help you select the most cost-effective freight providers to maximize your investments.
Distribution and Delivery Services
We provide comprehensive distribution services to ensure your orders are delivered on time. We can handle domestic, international, and cross-border deliveries. Our team is experienced in managing carrier relationships and navigating complex shipping regulations.
If you are looking for a reliable and experienced 3PL partner to help you manage your warehousing and fulfillment needs, SHIPHYPE is the perfect choice. Our professionals will work with you to develop customized solutions that meet your requirements. Let us help you streamline operations and take your business to the next level! Contact us today for more information.
Request a quote
Fill the form below and our sales team will be in touch.
Don't like forms?
Email Us:
[email protected]