Looking to Outsource Order Fulfillment to a 3PL?
How To Fulfill Neto Orders?
Fulfilling Neto orders has always been challenging. With 3PL integration and shipment tracking, you can achieve maximum efficiency 99.9% inventory accuracy. The process is simple to do and easy to manage. The first step is integrating your instructions into the Neto order system. This will help ensure that each order is fulfilled according to your preferences.
Once this step is completed, you can begin integration manager shipment tracking and monitoring inventory accuracy at all times. The next step is to provide that your orders have been successfully fulfilled. With 3PL integration, you'll be able to stay informed on the status of your orders and ensure they arrive at their intended order destinations.
How 3PLs Help Fulfill Neto Orders?
Third-party logistics (3PLs) can play a critical role in helping to fulfill orders within the Neto platform. With their help, you can ship products quickly and accurately while achieving cost savings.
Step-by-Step Integration:
With step integration-specific instructions and integration tools, 3PLs can help you quickly and efficiently integrate with the Neto platform. This includes integrating your inventory management system (IMS) and LMS logistics solutions, ensuring inventory accuracy and order fulfillment are up to date in real time.
Inventory Integrations:
3PLs can also help you to integrate your physical inventory accuracy and customers' control stock levels, allowing Neto customers to view real-time inventory information directly from the platform. This helps them make informed decisions quickly, leading to better customer satisfaction.
Fulfillment Services:
With fulfillment services such as kitting, multi-packing, and gift wrapping, 3PLs can help you better serve your customers. They can also provide support with returns processing and customer service inquiries, providing a more seamless end-to-end experience for your customers.
How Do 3PLs Connect with Neto?
Connecting with a third-party logistics (3PL) provider is an efficient and cost-effectively way for businesses to outsource their e-commerce order fulfillment. Neto helps you easily integrate your 3PL with your store to streamline the entire process.
With Neto'sNeto's 3PL integration, you can connect with a third-party logistics provider to manage the stock and fulfillment of orders placed in your store. This enables you to focus on other aspects of your business while still ensuring accuracy and speedy shipping times.
Neto also lets you easily view an order'sorder's details, such as the tracking number, shipping method, and cost. This lets you keep your customers informed on their orders and quickly update them if needed.
Neto makes connecting with a 3PL easy and efficient for businesses of any size. You can manage your entire inventory, process orders, print labels, and more from one platform. This will make your 3PL own integrations cost-effective and efficient while still delivering the same excellent customer onboarding service.
Benefits Of Outsourcing Neto Fulfillment Needs
Outsourcing your Neto fulfillment needs to 3PL Central is an efficient and cost-effective way to ensure that your orders arrive on time every time.
Cost Savings:
By outsourcing your Neto fulfillment needs to 3PL Central, you can save significantly on upfront cost operational investments. With a streamlined onboarding process and less than one hour of setup time, you can quickly cut costs associated with warehouse inventory management and order fulfillment operations.
2. Automation Benefits:
You can use 3PL Central's automated order processing and inventory management capabilities by outsourcing your Neto fulfillment needs. This includes automated reporting, tracking, and communication tools to ensure that orders arrive on time every single time.
3. Streamlined eCommerce Order Sources:
With 3PL Central, you can easily manage multiple e-commerce order sources like Neto. This allows for efficient and streamlined fulfillment operations, meaning you don't have to dread the complexities of managing a single platform across different channels.
Things To Consider When Looking For A 3PL For Neto Orders
Selecting a 3PL provider for your Neto orders can be daunting. It's essential to consider factors such as automation, shipping options, and customer service before deciding.
Automation and Integration:
When selecting a 3PL for Neto orders, consider the technology that automates your order processing. For instance, 3PL Central has taken automation to a new level by offering one of the most comprehensive standardized order management systems available today.
Shipping Options:
An important factor when selecting a 3PL for Neto orders is the number of shipping options available. Consider working with a provider that offers multiple carriers and delivery services so that you can choose the best option for your needs.
Customer Service:
When you select a 3PL provider, customer service is of utmost importance. Make sure that the provider you choose has taken a pivotal role in providing dependable customer support. This includes quick response times, helpful troubleshooting advice, and timely customer communication.
Top 5 Options For Neto Order Fulfillment
Neto is a powerful eCommerce platform, and efficient order realization is essential for industry success. Here are the top 5 options for Neto order fulfillment.
SHIPHYPE
Neto Fulfillment
Shipwire
eStore Logistics
ReadyToShip
Each option has unique features and benefits, so it's necessary to research and decide the one that nicely suits your business needs.
Benefits Of Choosing SHIPHYPE For Neto Fulfillment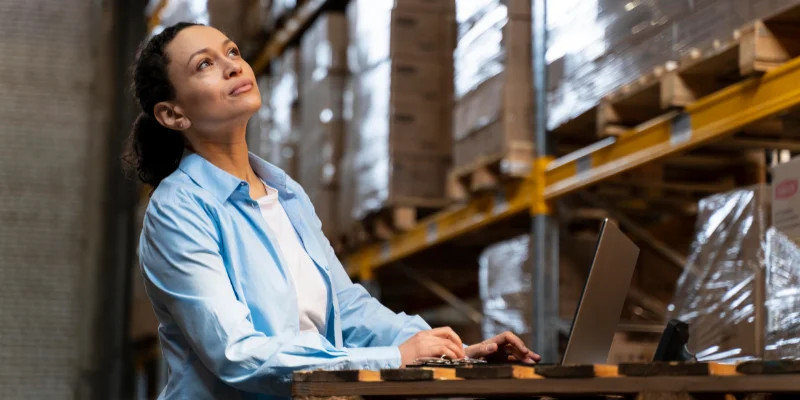 SHIPHYPE is a leading 3PL provider for Neto, Their powerful technology ensures efficient order fulfillment, and their team of experts is available 24/7 to provide comprehensive support.
Streamlined Integration:
SHIPHYPE is one of the leading 3PLs for Neto, providing an easy and streamlined integration process that ensures smooth and efficient order fulfillment. With their most integrations, your business can easily use our powerful technology to ensure a seamless customer experience.
Scalable Solutions:
SHIPHYPE offers scalable solutions tailored to meet the needs of your business. Whether a small enterprise or a large multinational, they have the tools and expertise to help you grow and succeed with Neto Fulfillment.
Comprehensive Support:
They provide comprehensive support to their customers, ensuring that any questions or technical issues are quickly and effectively addressed. Their team of experts is available 24/7 to assist you with any queries.
Request a quote
Fill the form below and our sales team will be in touch.
Don't like forms?
Email Us:
[email protected]