Looking to Outsource Order Fulfillment to a 3PL?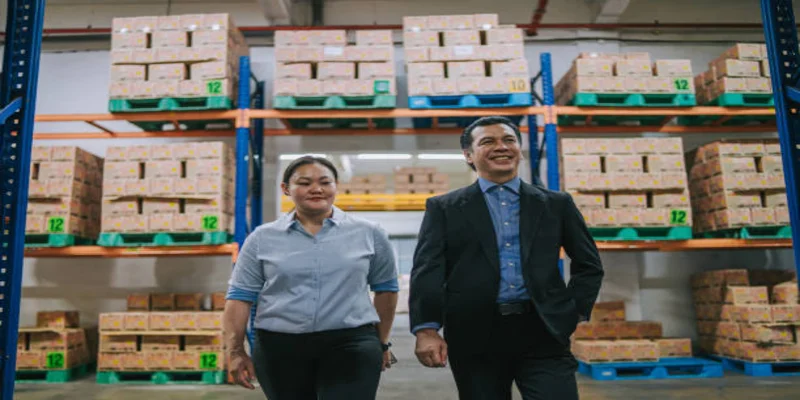 Advantages of Using a FBA Prep Center in Vancouver
Choosing a Fulfillment by Amazon (FBA) Prep Center in Vancouver can streamline your e-commerce business operations, providing numerous advantages that make selling on Amazon more efficient and cost-effective.
These centers fulfill on-demand shipments, ensuring they meet Amazon's standards and are ready for quick and hassle-free delivery to Canadian customers. Let's delve into the key benefits of utilizing Amazon FBA Prep Services in Vancouver:
Professional-Grade Packaging
Using an FBA Prep service in Vancouver, you can use their professional packaging services to ensure your products arrive safely and undamaged. They use reliable packaging materials and the latest equipment for the best results.
Easy Compliance with Amazon's Requirements
FBA Preparation services understand the exact requirements that must be adhered to when shipping your products to customers. Every item is carefully inspected and double-checked against Amazon's guidelines, so you can rest assured that everything meets their standards. This will save you time in the long run and minimize potential problems.
Expedited Shipping
The FBA Prep Center in Vancouver is conveniently located near the Port of Vancouver, allowing reliable shipping service. They can quickly process and package your items so they arrive in time for customer delivery with no delays. When you choose the FBA Prep Center in Vancouver, you can rest assured that your products will be shipped quickly and on time.
No-Hassle Returns
We understand that returns happen. That's why we make it easy for our customers to return their items without hassle or delay. Our customer service team is knowledgeable and experienced in handling returns, so you have peace of mind knowing that your products are being taken care of quickly and efficiently. We also provide detailed instructions on properly packing and shipping your returns, saving you time and money. Our no-hassle return policy ensures that our customers always have a positive experience when returning their products.
Services Offered by FBA Prep Center Companies in Vancouver
Fulfillment by Amazon (FBA) Prep Center companies in Vancouver offer valuable services to make your eCommerce order fulfillment run smoothly. These services are designed to take the hassle of preparing and shipping products to Amazon's fulfillment centers.
By outsourcing these tasks to a FBA Prep Center, you can save time, ensure compliance with Amazon's standards, and focus on growing your business. Let's explore the essential services provided by FBA Prep Centers in Vancouver.
Product Inspection and Quality Checks:
One of the primary services provided by these centers involves meticulous product inspection to ensure adherence to high-quality standards. By conducting thorough examinations, FBA Prep Centers identify and address potential issues, guaranteeing that only top-notch products reach Amazon's fulfillment centers. This step not only safeguards your brand reputation but also minimizes the risk of customer dissatisfaction due to faulty or substandard items.
Kitting and Bundling:
For businesses offering bundled or kitted products, FBA Prep Centers provide a valuable service by handling the assembly of these items. This saves you time and ensures that bundled products are prepared and packaged correctly. Efficient kitting and bundling contribute to a more organized inventory and facilitate smoother order fulfillment for products sold in sets or packages.
Storage and Warehousing:
A fully operational storage facility that can store your products for future FBA inventory replenishment and organized warehousing are essential components of FBA Prep Center services. These centers provide a controlled environment for storing your products, ensuring their safety and accessibility. Timely access to accurate inventory data and efficient order processing are integral to this service, enabling you to maintain a well-managed and responsive supply chain.
Things To Consider When Looking for a FBA Prep Center Provider
Selecting the right Fulfillment by Amazon (FBA) Prep Center provider is a crucial decision that can significantly impact the efficiency and success of your eCommerce sales. With various options available, it's important to consider specific factors when making this choice.
As you navigate through potential providers, remember the following key considerations to ensure a seamless and productive partnership for your business needs. At SHIPHYPE, we understand the importance of these factors and are committed to providing top-notch FBA Prep Center services tailored to your requirements.
Quality of Services:
Quality is essential, especially regarding your fulfillment services. Look for a company that provides high-quality services and has experience with all the elements of an eCommerce supply chain, including receiving, inventory management, kitting & assembly, labeling & tagging, and packaging & shipping. The quality of their services should go beyond standard practices; They should also be able to help with item customization, product bundling, and other specific tasks for a more customized approach.
Cost:
In addition to quality, cost is another important factor when selecting an FBA Prep Center provider. Looking for a provider that fits your budget and can provide cost-effective solutions is essential. Look for hidden costs or fees, such as storage or setup fees, to ensure you get the best deal. SHIPHYPE utilizes the latest technologies and processes to provide cost-effective solutions without compromising quality.
Online Rating:
When selecting a domestic or international supplier, take the time to research online reviews and ratings of their services. You can visit third-party review sites or even read customer testimonials directly from their website. This will ensure you know what other customers think about their quality, price, and customer service before deciding.
Years Of Experience:
It's important to look into how long the provider has been in business. The more experience a provider has, the better they will likely be at helping you achieve your goals. With years of experience comes knowledge and expertise that can help you create a successful FBA Prep Center plan and avoid costly errors. Ask questions about their experience and qualifications before settling on a service provider.
Does Your Business Need a FBA Prep Center Vancouver Provider?
If you're selling products on platforms like Amazon and want a smoother, hassle-free experience, considering a Fulfillment by Amazon (FBA) Prep Center provider in Vancouver could be a game-changer for your business.
These providers handle packaging, labeling, and shipping tasks, saving time and ensuring your products meet Amazon's standards. Whether you're a small business or a growing enterprise, a reliable FBA Prep Center in Vancouver, like SHIPHYPE, can simplify your operations, letting you focus more on growing your business and less on logistics.
What Type of Companies Look For FBA Prep Center In Vancouver?
Companies that sell products online, especially on platforms like Amazon, often seek the services of a Fulfillment by Amazon (FBA) Prep Center in Vancouver. These companies could range from small businesses to larger enterprises. If you're selling goods and want a smoother process for preparing and shipping products, an FBA Prep Center is beneficial.
It's particularly useful for businesses aiming to save time on tasks like packaging and labeling, ensuring their products meet the standards required by Amazon. Whether you're just starting or experiencing growth, utilizing an FBA Prep Center, like SHIPHYPE, can enhance the efficiency of your online sales operations.
Why Choose SHIPHYPE As An FBA Pre-Center Partner In Vancouver?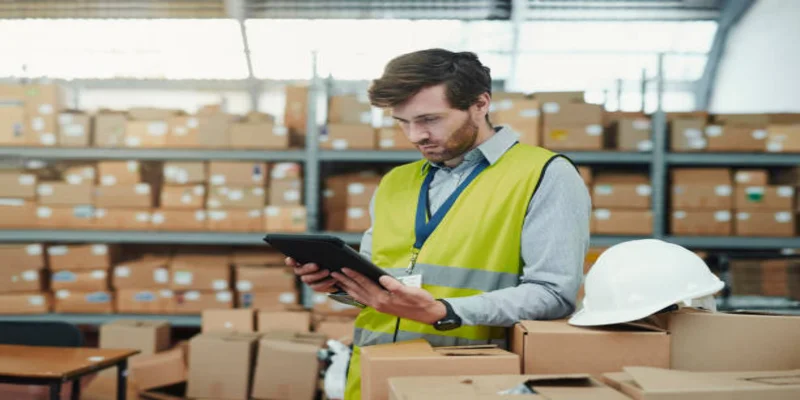 When selecting a Fulfillment by Amazon (FBA) Prep Center partner in Vancouver, SHIPHYPE stands out as a reliable choice that understands the unique needs of your business. Our commitment to efficiency, transparency, and customer satisfaction sets us apart.
Explore why choosing SHIPHYPE as your FBA Prep Center partner in Vancouver can be a strategic move for your e-commerce success.
Efficient Turnaround Time:
At SHIPHYPE, we recognize the importance of swift turnaround times in order processing and product preparation. Our efficient operations ensure that your products move through the preparation process quickly and smoothly. This commitment to speed and efficiency allows you to meet the time-sensitive requirements of your business, providing a competitive edge in the fast-paced world of eCommerce fulfillment.
Comprehensive Quality Control Measures:
Maintaining the integrity of your products is a top priority at SHIPHYPE. Our FBA Prep Center services include comprehensive quality control measures beyond standard checks. We meticulously inspect each item to ensure that only high-quality products reach Amazon's fulfillment centers. This commitment to quality control reflects our dedication to preserving your brand reputation and ensuring customer satisfaction.
Transparent and Cost-Effective Pricing:
At SHIPHYPE, we believe in transparency and fairness regarding pricing. Our straightforward pricing structure ensures you are fully aware of the costs, with no hidden fees. We work closely with you to provide cost-effective solutions aligned with your budgetary constraints. By choosing SHIPHYPE as your FBA Prep Center partner, you can confidently plan and manage your financial resources without unexpected expenses.
Request a quote
Fill the form below and our sales team will be in touch.
Don't like forms?
Email Us:
[email protected]