Looking to Outsource Order Fulfillment to a 3PL?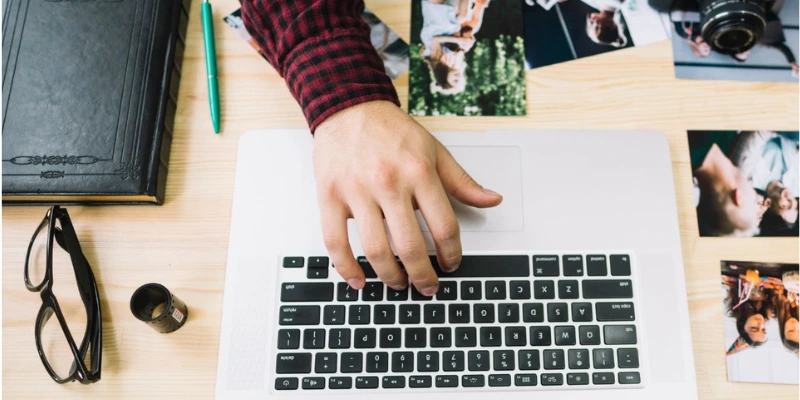 How To Fulfill Ecwid Orders?
Order fulfillment with Ecwid is a simple, straightforward process with no complicated technicalities. After logging into your account and selecting an order for processing, be sure to review the customer's vital details – such as their address information, payment method used, and shipping instructions.
Processing orders for customers doesn't have to be a tedious task – with the right systems in place, it can happen quickly and easily. Input customer details into popular shipping websites like UPS, DHL, or USPS; then provide tracking information along with their receipt of purchase so they're always informed on where their order is at.
How 3PLs Help Fulfill Ecwid Orders?
With Ecwid, when it comes to fulfilling orders and delivering products to customers on time! Fortunately, entrusting the order fulfillment process to 3PLs is the perfect solution for optimizing your e-commerce operations and satisfying customer demand.
Third-Party Logistics Providers (3PLs):
Third-party logistics providers give businesses the tools to perfect their order fulfillment services. With specialized infrastructure, expertise, and cutting-edge technology, they can ensure that orders are managed efficiently.
Fulfillment Warehouse:
3PLs are the key to a quick and efficient order fulfillment center. They operate strategically located warehouses with top-of-the-line technological capabilities, allowing for precise inventory management that effortlessly meets even the most demanding customer needs.
Ecwid Fulfillment Integration:
With the aid of 3PLs, businesses can now easily and quickly integrate their Ecwid Store with a sophisticated order fulfillment system. This rapidly sends online store orders to the respective fulfillment centers for quick processing and efficient shipping.
How Do 3PLs Connect With Ecwid?
Ecwid makes it easy for merchants to keep their customers in the loop with automatic order processing and tracking updates. With just a few clicks, businesses can select one of our many integrated 3PL providers- streamlining communication between merchant and shipper within your store!
Ecwid has revolutionized eCommerce management by integrating with a 3PL provider, making order fulfillment and inventory tracking easy for merchants! Customers enjoy unparalleled convenience – fast shipping times, an accurate view of their order's status at all process stages, and streamlined returns. They allow you to focus on your business while leaving the logistics in capable hands.
Benefits Of Outsourcing Ecwid Fulfillment Needs
Leveraging Ecwid fulfillment services can bring numerous advantages to online stores and drastically simplify the complex order processing process. Here are some of their key benefits:
Time-Saving:
Fulfillment centers are the backbone of efficient eCommerce, providing products with a seamless journey from the warehouse shelf to the customer's doorstep. Their teams excel in everything along this route – receiving and stocking inventory, shipping orders quickly, and handling returns.
Improved Customer Satisfaction:
Fulfillment companies offer the perfect blend of technology and experienced personnel to ensure that orders are delivered on time, every time. With this superior level of service, customers benefit from a higher satisfaction rate.
Access to Expertise:
Outsource your Ecwid fulfillment needs to experience professionals who can optimize the entire process with years of proven industry expertise. Leverage their knowledge and get faster, more reliable results than going it alone!
Unlocking the potential of your business can be as easy as outsourcing to a reliable fulfillment partner. This gives you time and energy to devote to providing an unparalleled customer experience.
Things To Consider When Looking For A 3PL For Ecwid Orders
Choosing a 3PL provider is an important decision that can have a lasting impact on your business's success. To make sure you get the best value for your Ecwid orders, consider these five key factors when making your selection.
Dedicated Account Manager:
A 3PL solution with a dedicated account manager gives you personalized service and reliability, making it easy to stay on top of your orders while getting expert support whenever needed.
Business Partner:
Unlock the potential of your business operations with a 3PL partner. Collaborate on custom solutions and tap into their strategic know-how to optimize processes. With the right provider, you can take efficiency to new heights!
Shipping Labels:
With the help of a third-party logistics (3PL) provider, you can simplify your shipping process and make sure orders are accurately labeled. Letting 3PL take care of generating labels will save you considerable time and effort!
By considering the overhead aspects, you can guarantee that you partner with a 3PL that meets your needs and helps you achieve your goals.
Top 5 Options For Ecwid Order Fulfillment
Ecwid is the perfect platform to launch your business and tap into a global customer network. To ensure successful order fulfillment, here are five viable options for you:
SHIPHYPE
Dropshipping
Print-on-demand
Self-fulfillment
Warehousing and fulfillment centers
By carefully evaluating each option, businesses can choose the one that best fits their needs and goals.
Why Choose SHIPHYPE As Your Fulfillment Partner?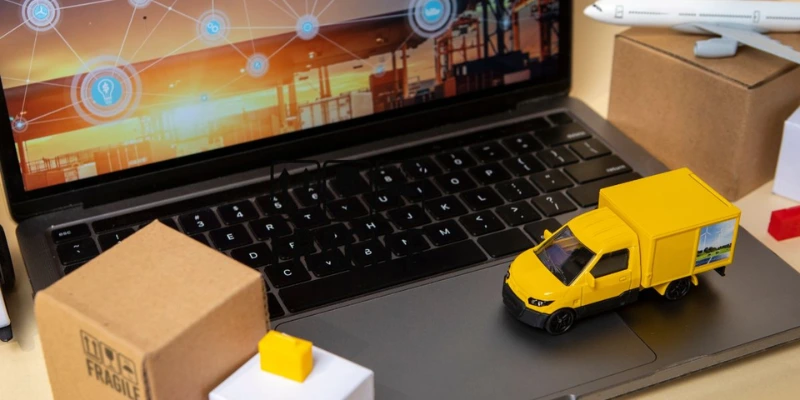 Get the support you need to level up your business with SHIPHYPE! A top-rated fulfillment service provides reliable solutions and a range of benefits that will help take your orders—and profits—to new heights.
Save Money on Inventory Shrinkage:
Keep your products safe and secure with SHIPHYPE's advanced inventory management system. The cutting-edge technology tracks stock levels in real-time, helping you to confidently run a successful business without the worry of lost or stolen items.
Seamless Onboarding Service:
At SHIPHYPE, we make transitioning to a new fulfillment partner easy and stress-free. The onboarding service provides personalized guidance from our experienced team of professionals who are here to help you every step of the way.
Fast and Accurate Order Fulfillment:
SHIPHYPE is committed to providing excellence in order fulfillment services. The sophisticated warehouse and cutting-edge automation technology guarantee that orders are processed promptly with precision and accuracy, so you can rest assured your customers will receive their packages quickly!
Take your business to the top with SHIPHYPE! Our reliable, efficient, and cost-effective services provide you with everything needed for order fulfillment success. With our help, watch as your company reaches new heights of achievement.
Request a quote
Fill the form below and our sales team will be in touch.
Don't like forms?
Email Us:
[email protected]