Looking to Outsource Order Fulfillment to a 3PL?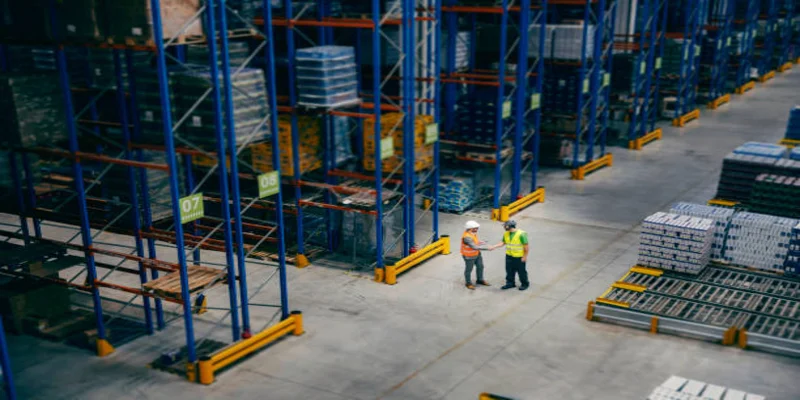 Advantages Of Using A 3PL Warehouse In California
Considering the benefits of using a 3PL warehouse in California is very significant. Third-party logistics companies' outsourcing strategy to outsource warehousing and transportation functions.
A third-party logistics provider in California offers numerous benefits to domestic and international businesses. Here are some of the critical advantages of using a 3PL partner in California:
Strategic Location
Third-party logistics services in California offer the advantage of being strategically located in a prime logistical hub. Its proximity to major ports and transportation networks provides quick and efficient access to domestic and international markets.
Expertise in Regulatory Compliance
California has stringent regulations and compliance requirements, particularly in industries such as pharmaceuticals and food. Utilizing a third-party logistics company can tap into their expertise in navigating these regulations, ensuring your operations remain compliant, and avoiding potential penalties or delays.
Enhanced Supply Chain Efficiency
Partnering with a supply chain solution in California can significantly improve your supply chain efficiency. Their advanced logistics technology and optimized processes enable streamlined operations, accurate inventory tracking, faster order fulfillment, and enhanced customer satisfaction.
With SHIPHYPE, your eCommerce business can benefit from the advantages of warehousing services. Our team of experts will help you find the most suitable and cost-effective solution for your business. From warehousing to transportation and regulatory compliance, SHIPHYPE is your one-stop source for all logistics needs in California.
Services Offered By 3PL Warehouse In California
Many businesses in California are trying hard to remain competitive in the market. To gain an advantage over rivals and attract more customers, businesses can collaborate with fulfillment services companies.
By using the services of a warehousing and distribution services provider, companies can improve their supply chains and guarantee prompt deliveries. Services offered by 3PL warehouses in California include:
Inventory Optimization Solutions
Our 3PL warehouse in California provides cutting-edge inventory optimization solutions that help you minimize stockouts, reduce excess inventory, and improve overall inventory accuracy. With real-time visibility and analytics, we ensure optimal inventory levels to meet customer demand while reducing holding costs.
E-commerce Fulfillment
With the booming e-commerce industry, our logistics solutions in California specialize in efficient and accurate e-commerce fulfillment services. From order processing and pick-pack operations to same-day shipping transportation services and returns management, we ensure a seamless end-to-end fulfillment experience for your online customers.
Cross-Docking
Our dependable supply chain services in California also offer cross-docking services, enabling you to optimize transportation costs and reduce handling time. With our expertise in sorting, consolidating, and re-distributing shipments, we help you streamline your supply chain, improve speed-to-market, and minimize inventory holding costs.
Temperature-Controlled Storage
Our 3PL warehouse in California provides state-of-the-art temperature-controlled storage facilities if your products require temperature-controlled environments. From perishable goods to pharmaceuticals and sensitive electronics, we ensure strict temperature monitoring and adherence to product integrity and safety regulatory requirements.
Things To Consider When Looking For A 3PL Warehouse in California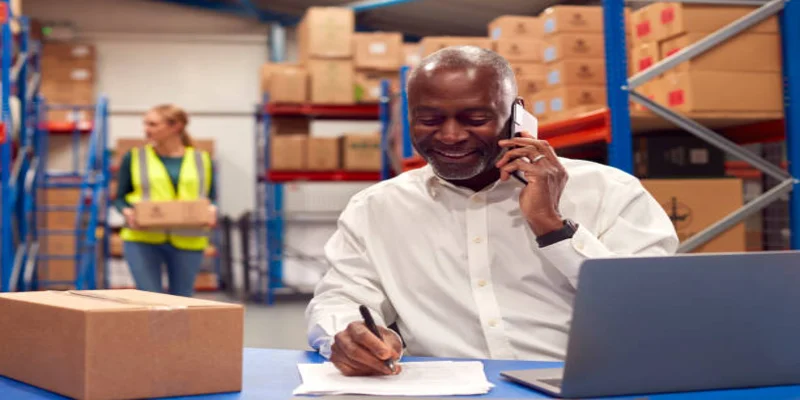 Well, it is essential to take some time to research the various options available when looking for a 3PL warehouse in California. Many fulfillment companies specialize in specific industries, so finding a 3PL warehouse that can meet your unique needs is essential. It is also essential to consider factors such as
Locations And Geographies
When selecting a 3PL warehouse, consider the locations and geographies you must serve. In California, many different climates and regions can affect your logistics strategy. if you are living in san jose, be sure to select a provider with experience in san jose distribution services so that you can successfully manage your supply chain requirements.
Inventory Management And Storage Solutions
It is also essential to consider the inventory management and storage solutions offered by your potential 3PL provider. You need to ensure that the provider can handle all aspects of inventory, including receiving, counting, organizing, storing, and managing. This includes flexibility to scale up or down to meet changing customer demand.
Customer Service And Support
Finally, the level of customer service and support provided by a 3PL warehouse in California should not be underestimated. Ensure your selected provider offers personalized customer service with online and offline capabilities. Additionally, ensure the provider provides flexible options for order fulfillment and returns processing. This will help you secure a smooth transition of goods to your customers.
Does Your Business Need A 3PL Warehouse In California?
Partnering with a 3PL warehouse in California can be highly advantageous for your business if you need efficient logistics operations, a prime location with excellent transportation networks, expertise in regulatory compliance, and scalable storage and supply chain management solutions.
Utilizing their advanced technology, value-added services, and industry knowledge can optimize your supply chain, enhance customer satisfaction, and potentially decrease costs. This will allow you to focus on your core business activities and drive growth.
What Type of Companies Look For 3PL Warehouse In California?
Many different types of businesses use 3PL companies in California for various reasons. Manufacturers and distributors utilize them to make their supply chain operations smoother, better manage inventory, and improve order fulfillment.
E-commerce companies use them to fulfill online orders efficiently. Retailers and consumer goods companies rely on them to store and distribute their products to ensure timely delivery to their customers.
Why Choose SHIPHYPE?
SHIPHYPE is the top-rated 3PL warehouse in California and offers comprehensive services to serve all your warehousing needs. With dedicated customer service representatives, flexible order fulfillment options, and a state-of-the-art storage solution, you can rest assured that your products are safe and secure.
Choosing SHIPHYPE means quick access to goods, improved visibility across your supply chain, and real-time data analytics. Some other reasons to go with SHIPHYPE are:
Seamless E-commerce Integration
SHIPHYPE specializes in e-commerce fulfillment, offering seamless integration with popular platforms like Shopify, WooCommerce, and Amazon. This ensures smooth order processing, inventory management, and real-time tracking, allowing you to focus on growing your online business.
Advanced Technology Solutions
SHIPHYPE leverages cutting-edge technology to optimize logistics operations. Our advanced order management system, inventory tracking tools, and automated processes enhance efficiency, accuracy, and transparency throughout the fulfillment process.
Nationwide Warehousing Network
With strategically located warehouses across the United States, SHIPHYPE provides extensive coverage and fast shipping to customers nationwide. This enables you to reduce transit times, improve customer satisfaction, and lower shipping costs.
Scalable and Flexible Solutions
SHIPHYPE understands that businesses have unique needs and fluctuating demands. Our scalable and flexible solutions cater to businesses of all sizes, allowing you to adjust storage space, shipping volume, and value-added services as your requirements change.
If you want an efficient, reliable, cost-effective way to manage order fulfillment, SHIPHYPE is perfect. With our exceptional customer service, domestic freight transportation, advanced technology solutions, nationwide warehousing network, and scalability options, they can help you take your business to the next level. Get in touch with them today to learn more.
Request a quote
Fill the form below and our sales team will be in touch.
Don't like forms?
Email Us:
[email protected]