Looking to Outsource Order Fulfillment to a 3PL?
How to Fulfill Instagram Orders?
Instagram has become a digital storefront sales channel for businesses to sell their products through Instagram Shopping. With features like Instagram Shop and Instagram Ads, you can reach a vast audience of Instagram users. Consider integrating a 3PL service into your fulfillment process. These services can handle various aspects of shipping and logistics, including warehousing, packaging, and shipping. Using a 3PL can streamline your order fulfillment process, particularly if you experience a high volume of orders.
Below, we will walk you through the steps to fulfill orders on the Instagram app and a web browser. Whether you have an Instagram business profile or a regular account, we'll help you understand the process.
1. Order Notification:
Watch your notifications within the Instagram app or your web browser. When a customer places an order, you'll receive a notification.
2. Confirming Order Details:
Take a moment to review the order details. Ensure that you have the correct product, quantity, and shipping information. Double-check any special instructions provided by the customer.
3. Packaging and Labeling:
Carefully pack the ordered items to ensure they arrive in excellent condition. Include any necessary labels, such as shipping addresses and tracking information.
4. Printing Shipping Labels:
Print shipping labels with the customer's address and any other required details if applicable. Ensure the label is affixed securely to the package.
5. Choosing a Shipping Method:
Select the appropriate shipping method based on the customer's preferences and any options you offer. Consider factors like speed, cost, and tracking availability.
6. Drop-off or Schedule Pickup:
Take the packaged order to your chosen shipping carrier or arrange for a scheduled pickup. Make sure to do this promptly to meet delivery expectations.
7. Updating Order Status:
On Instagram stories, mark the order as "Shipped" or "Fulfilled" to inform the customer that their package is coming. Include any relevant tracking information.
8. Communicate with the Customer:
If possible, send the customer a confirmation message letting them know that their order has been shipped. Provide any tracking details and estimated delivery dates.
9. Monitor Shipment Progress:
Keep an eye on the package's tracking information to ensure it's moving smoothly toward its destination. Be proactive in addressing any potential delivery issues.
10. Addressing Issues or Concerns:
If there are any hiccups, such as delays or lost packages, promptly communicate with the customer and work towards a resolution. Provide exceptional customer service throughout.
11. Confirming Delivery:
Once the package is successfully delivered, you may follow up with the customer to ensure they received their order and are satisfied.
How 3PLs Help Fulfill Instagram Orders?
Third-party logistics providers, often called 3PLs, can be a huge help in making sure your Instagram orders reach your customers smoothly. These specialized companies are experts in getting your products from your storage space to your customer's doorstep. Here's how 3PLs can make your fulfillment process much easier.
Expert Handling of Warehousing:
3PLs have specialized warehouses equipped to store various types of products. They are skilled at efficiently organizing and managing these spaces. This means your products are kept in a safe, secure environment until they're ready to be shipped to your customers.
Efficient Packaging Services:
3PLs excel at packaging products effectively. They know the best materials to ensure items arrive in perfect condition. Whether it's fragile items or bulk orders, they have the expertise to pack them securely.
Streamlined Shipping and Delivery:
These providers have established relationships with multiple shipping carriers. They know which carriers offer the best service, speed, and cost-effectiveness for different types of shipments. This expertise helps ensure that your orders are dispatched and delivered efficiently.
Advanced Inventory Management:
3PLs use sophisticated systems to keep precise track of your inventory. This means they can provide real-time updates on stock levels. They'll also alert you when it's time to restock certain products, ensuring you never run out.
How Do 3PLs Connect With Instagram?
3PLs establish a connection with Instagram story through integration with popular e-commerce platforms or by directly communicating with businesses. This integration allows for seamless information exchange, including order details and inventory updates. When a customer purchases Instagram account, this information is relayed to the 3PL. This ensures a swift and streamlined process from order placement to final Delivery.
Benefits of Outsourcing Instagram Fulfillment Needs
Outsourcing your Instagram fulfillment needs to a specialized provider like SHIPHYPE can bring numerous advantages to your business account.
It allows you to focus on what you do best, whether crafting amazing products or growing your online presence, while experts handle the logistics. SHIPHYPE can streamline the process, making order fulfillment more efficient and cost-effective for businesses of all sizes.
Efficiency and Time Savings:
When you outsource fulfillment to a specialized provider like SHIPHYPE, they handle the entire process from warehousing to packaging and shipping orders. This expertise and streamlined approach significantly speed up order processing. As a result, you have more time to focus on other critical aspects of your business, like product development, email marketing, and customer engagement.
Cost Savings:
Outsourcing fulfillment to SHIPHYPE can lead to significant cost savings. You eliminate the need to invest in your warehouse space, packaging materials, and shipping infrastructure. Instead, you pay a service fee to SHIPHYPE, which often proves more cost-effective, especially for new brands or those experiencing fluctuations in order volume.
Access to Expertise:
SHIPHYPE has a team of experts who specialize in logistics and fulfillment. They're well-versed in industry best practices, ensuring your orders are handled precisely and professionally. This expertise minimizes errors, reduces the risk of shipping delays, and ultimately leads to a smoother fulfillment process.
Scale with Ease:
As your business grows, SHIPHYPE can adapt to your increasing order volume effortlessly. They have the infrastructure and resources to handle larger orders without requiring you to invest in additional storage space or hire more staff. This scalability ensures that your fulfillment needs are always met, regardless of your business's size or growth rate.
Things To Consider When Looking for a 3PL for Instagram Orders
When it comes to finding the right 3PL (Third-Party Logistics) provider for handling your Instagram orders, several crucial factors must be considered. Choosing a 3PL can significantly impact your business's efficiency and customer satisfaction.
As a reliable fulfillment provider, SHIPHYPE understands the importance of these considerations. Remembering key things when selecting a 3PL partner for your Instagram order needs would be best.
Technology and Integration:
Ensure that the 3PL uses modern technology and can integrate seamlessly with your e-commerce platform, Facebook page and Instagram. SHIPHYPE offers advanced integration capabilities to streamline the process.
Scalability:
Consider whether the 3PL can handle fluctuations in order volume, especially during peak seasons. SHIPHYPE can adjust to your business's evolving needs.
Geographic Reach:
Check if the 3PL has a network that can efficiently reach your target customer base. SHIPHYPE has a widespread distribution network to ensure fast and cost-effective shipping.
Order Accuracy and Speed:
The accuracy and speed of order processing are vital. SHIPHYPE's precision in packaging and shipping minimizes errors and ensures timely deliveries.
Top 5 Options for Instagram Order Fulfillment
When it comes to Instagram fulfillment, choosing the right Third-Party Logistics (3PL) provider is crucial. Here are the top 5 options to consider:
SHIPHYPE
ShipBob
Red Stag Fulfillment
ShipMonk
Fulfillment by Amazon (FBA)
Why Choose SHIPHYPE As Your Fulfillment Partner?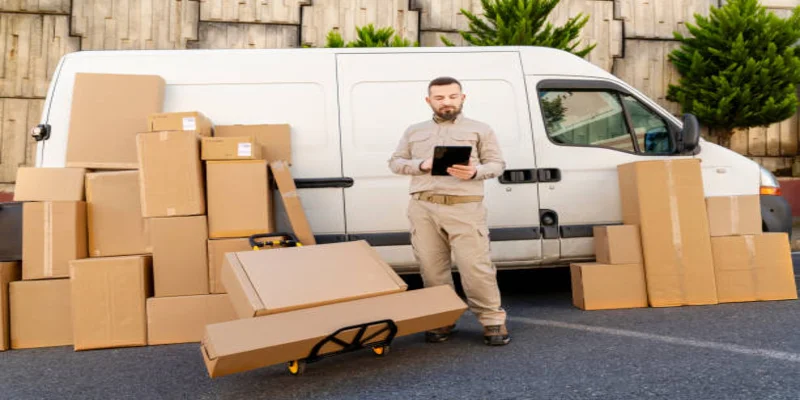 We understand that choosing the right fulfillment partner is critical for your business. Here at SHIPHYPE, we offer a range of advantages that make us the ideal choice for your Instagram fulfillment needs. From efficiency to expertise, we're committed to ensuring your orders are processed smoothly and your customers are satisfied.
Cutting-Edge Technology Integration:
We offer advanced technology that seamlessly integrates with your e-commerce platform and Instagram. This commerce manager optimizes the fulfillment process, ensuring precision and efficiency. Our technological prowess sets us apart, making order management smooth and hassle-free.
Global Reach with Cost-Effective Shipping:
Our extensive distribution network extends far and wide, allowing us to reach your target customers globally. Our ability to combine global reach with cost-effective shipping solutions makes us unique. We strive to provide timely and budget-friendly shipping, ensuring customers receive their orders promptly without breaking the bank.
Customized, Budget-Friendly Solutions:
We understand that every business has unique budget constraints. What sets us apart is our dedication to offering customized, budget-friendly solutions. Whether you're a startup or a well-established business, we work closely with you to tailor our services to fit your specific financial requirements, helping you achieve your goals while keeping costs in check.
Exceptional Returns Handling:
We excel in handling returns with a focus on customer satisfaction. Our commitment to making the returns process as smooth and efficient as possible makes us unique. We ensure that your customers receive top-notch service, even when returning items, which can significantly enhance their shopping experience.
Request a quote
Fill the form below and our sales team will be in touch.
Don't like forms?
Email Us:
[email protected]