Looking to Outsource Order Fulfillment to a 3PL?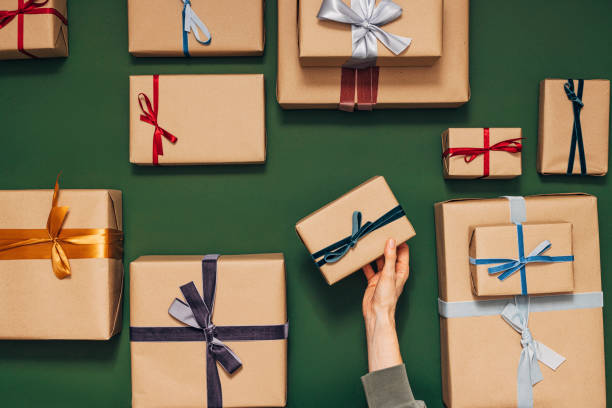 Things To Consider When Shipping Gifts
Gifts are the symbol of appreciation we give to the people we care about and those who have made a difference in our lives. When looking for a way to ensure your corporate gifts are delivered on time and with the highest quality, turn to SHIPHYPE's gift fulfillment services.
SHIPHYPE is the ultimate solution to all your gift-shipping needs. We provide full-service fulfillment for all of your corporate gifting needs. Our services include custom gift boxes with the company logo, assembly and packaging, inventory management, branding with company logos, and different locations to ship directly. But before shipping, there are a few things that you should consider to make the shipping process smoother and hassle-free.
Choose The Right Service
To ensure your gift reaches its destination on time and safely, you must choose the right service according to your needs. SHIPHYPE offers multiple solutions tailored to fit your budget and timeline. We have fast and efficient shipping options for domestic and international destinations.
Select The Right Packaging
When selecting packaging, you must consider how it will protect your gift in transit. SHIPHYPE offers custom and pre-made box solutions that can accommodate any size or shape of the item. You'll also be able to select a box that's the perfect size for your gift so it arrives safely and securely.
Taxes And Duties
One of the most important things to consider when shipping gifts is the applicable taxes and duties that may apply. You must be aware of these before you send out your gift, as it might incur extra costs for the recipient. SHIPHYPE can help you manage this process so you don't have any surprises.
Customs Clearance
International shipments require customs clearance, and this will incur additional costs. SHIPHYPE can help you with the paperwork, so you don't have to worry about delays or complications. SHIPHYPE truly understands the importance of gifts, and we'll ensure that your gift reaches its destination safely and on time.
Regulatory Approvals
Some gifts, like cannabis and hemp products, are subject to certain regulatory approvals. If you're shipping one of these items, contact SHIPHYPE, and we will guide you through the process.
If you are unaware of these regulations, SHIPHYPE has a team of experts who can provide you with the necessary information and guidance on what steps to take.
Products We Fulfill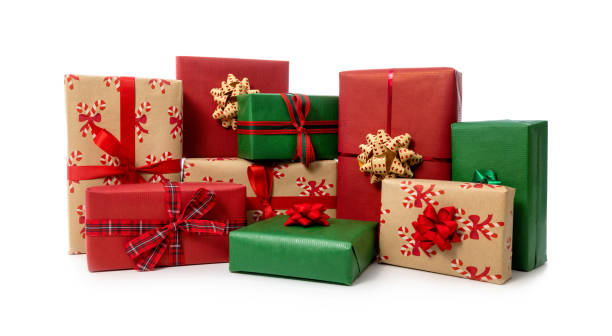 The gifts are not specifically limited. We can provide fulfillment services for any product, from apparel to electronics. We understand that gifts come in all shapes and sizes, so we make it our mission to accommodate your shipping needs, no matter the item's size.
Whether you want to gift one box or have cooperated gifting needs, SHIPHYPE is the perfect logistics solution. Each product is packed securely to avoid any damage in transit. Our warehousing and fulfillment services are designed to meet your needs and make the shipping process seamless and hassle-free. Our list of products includes the following:
Spa Gift Sets
Spa gifts are the perfect option for people who love to relax and unwind. These products need care when shipping, and SHIPHYPE is an expert in providing the perfect packaging.
Food and Beverage Gift Sets
Gift sets containing food, drinks, or snacks are always a hit. But shipping them can be tricky. With SHIPHYPE's temperature-controlled warehouses and specialized packing solutions, you can rest assured your gift will arrive in perfect condition.
Clothing
From dresses to sweaters, there is no limit to our clothing fulfillment services. We can also provide customized branding on your items with company logos and other designs. Shipping clothing is made easy and convenient with SHIPHYPE.
Toys
Toys are often delicate and require special handling when shipping. Our team is experienced in packing and shipping toys, so you can rest assured that your gift will arrive safely and intact.
Technology Gifts
If you're gifting a tech product, SHIPHYPE offers the best solutions for packing, shipping, and handling delicate electronics. From laptops to smartphones, we can fulfill all your tech gifting needs.
Why SHIPHYPE Is The Trusted Choice For Your Gifting Needs
SHIPHYPE is the premium provider of corporate gifts and gift fulfillment services. Our co-founders have combined experience in warehousing, logistics, and inventory management. We understand that finding the perfect gift can be a challenge; that's why we offer various services to meet your gifting needs.
Track Inventory In Real Time
We offer real-time inventory management to keep track of all your gift items. This helps you save time and money and prevent any last-minute surprises. With our easy-to-use dashboard, you can see at a glance how much stock is available for each item. Plus, with our advanced analytics features, you can get detailed insights into your inventory levels.
Optimize Shipping
Our optimized shipping services ensure all gifts arrive on time. We offer various shipping options to suit your budget and delivery needs. Whether it's ground or next-day air, our team will work with you to find the best solution for your gifting needs; if any parcel is delayed or lost in transit, our team will support you every step.
Maximize Cost Savings
Our expertise helps you maximize cost savings when purchasing corporate gifts. We have access to wholesale prices for many items, so we can help you get the best deals. Plus, with our network of selected suppliers, we can quickly source the items you need. We understand that no two companies have the same gifting needs, and we're here to help you find the best solutions for your budget.
Secure Order Processing
We use secure order processing systems to ensure all orders are processed accurately and quickly. Our team follows strict protocols to protect data integrity and customer privacy. We also offer customized order processing services, so you can be sure every customer's gift is delivered on time and with the utmost care.
At SHIPHYPE, we believe that going the extra mile to make a great impression is important. That's why we strive to provide the best customer service possible for your gifting needs. If you have any questions or need help selecting the perfect gift, our team is here to help. Contact us today and see why SHIPHYPE is the trusted choice for all your gifting needs.
Request a quote
Fill the form below and our sales team will be in touch.
Don't like forms?
Email Us:
[email protected]