Looking to Outsource Order Fulfillment to a 3PL?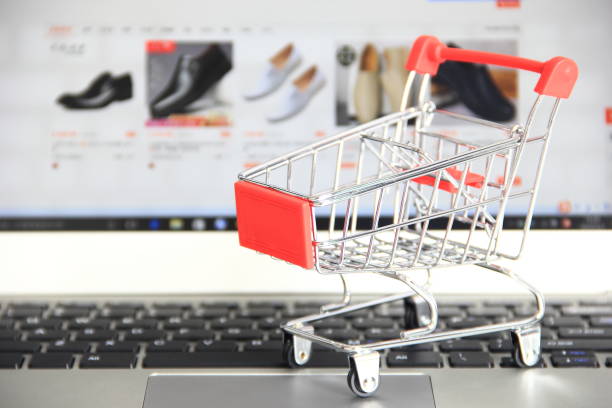 What Do 3PLs Do?
A fulfillment center is a third-party logistics (3PL) provider that stores, packs, and ships ecommerce orders on behalf of a merchant. Chinese companies increasingly rely on 3PLs to handle entire supply chain operations such as freight forwarding and inventory management. This allows them to focus more on customer satisfaction, product innovation, and other critical aspects of the business.
3PL solutions offer more than just fulfillment and inventory management. Many of the best fulfillment centers also provide value-added services such as:
On-Time Delivery
The customers of China sellers demand fast and reliable delivery of their orders. A 3PL will ensure that your products are shipped on time, every time. You can also rely on them for freight forwarding and air freight solutions to deliver goods worldwide.
Enhance Your Business
Fulfillment companies can help you to enhance your ecommerce business. They provide comprehensive fulfillment services and inventory management so that you can focus on other aspects of your business. This not only reduces the effort but also helps in improving customer satisfaction.
Competitive Fulfillment Cost
When you outsource your warehousing and order fulfillment needs to a 3PL, you can save money on storage and shipping costs. They also provide flexible options so that you can customize your services according to the demand of your customers.
What Type of Companies Use A 3PL?
A wide range of companies uses 3PLs to manage their supply chain. This includes China sellers but also small and large businesses, ecommerce stores, retailers, manufacturers, and distributors. With the help of a 3PL, they can reduce costs while improving operational efficiency and customer satisfaction.
Regardless of your business size or industry, you can benefit from the services of a 3PL. They can provide your business with comprehensive supply chain management, freight forwarding, shipping services, and inventory management solutions. Investing in a 3PL is an effective way to boost customer service and make your business successful. SHIPHYPE is one of the best fulfillment centers providing 3PL solutions for China sellers.
Do 3PLs Work With Chinese Sellers?
The answer is: Yes! Third-party logistics (3PLs) are a great option for businesses that want to outsource their supply chain and shipping operations. 3PLs can help Chinese sellers save time and money on logistics, ensuring that orders are delivered quickly, safely, and cost-effectively.
3PLs are experienced in handling the complexities of international shipping from China, including customs clearance, warehousing, and distribution. They also provide additional services, such as order fulfillment and pick-and-pack solutions. By leveraging their global network of logistics partners, Chinese sellers can gain access to a wide range of strategic markets worldwide.
SHIPHYPE is a great example of an experienced 3PL provider with years of expertise in helping Chinese sellers grow their global businesses. We specialize in connecting Chinese sellers to international customers, providing the best possible services at competitive prices. With our comprehensive range of shipping and logistics solutions, we can make sure that your products are delivered on time and according to your exact specifications.
How To Know If A 3PL Is Good For You?
When looking for a good 3PL provider, it's important to consider the following factors:
Services Offered
Make sure that your 3PL offers all the services you need. Check if they provide freight forwarding and air freight solutions that fit your business needs.
Reputation
It's important to research and ensure that the 3PL provider you choose has a good reputation. Check reviews from past customers to get an idea of the company's track record.
Reliability
Ensure that the 3PL is reliable and can provide timely delivery of products to your customers. This will help you maintain customer satisfaction and loyalty.
Pricing
Ensure the 3PL offers competitive rates, and will work with you on pricing. If possible, negotiate a discount on bulk orders or long-term contracts.
SHIPHYPE is ideal for Chinese sellers looking for reliable and cost-effective 3PL services. We have years of experience helping businesses worldwide manage their supply chain needs, so you can rest assured that your products will be delivered on time and according to your expectations.
Problems You Will Face When Searching For A 3PL As A China Seller
China sellers face many challenges when attempting to find the ideal 3PL for their business. You may think that all third-party logistics providers are the same, but unfortunately, that's far from reality. Every company has unique needs, and it's important to ensure you select a 3PL that can meet those needs. Here are some of the common challenges faced when searching for a 3PL in China:
Cross-Border Compliance
As a Chinese seller, you must make sure that your 3PL is compliant with all customs regulations, safety standards, and other laws regarding international shipments. This can be tricky because each country has its own set of laws and regulations that must be followed.
Language And Cultural Barriers
Since many 3PLs in China only speak Chinese, it can be difficult to communicate and negotiate with them effectively. Additionally, miscommunication due to cultural differences can result in costly delays or other issues.
Quality of Service
Selecting a 3PL with an excellent reputation for customer service and product quality is important. Many Chinese 3PLs have poor ratings, so be sure to do your research before making a selection.
High Prices
Due to the high demand for 3PL services in China, prices can be higher than in other countries. It would help to compare the prices of different 3PLs to ensure you're getting the best deal.
Why Choose SHIPHYPE As Your Fulfillment Partner?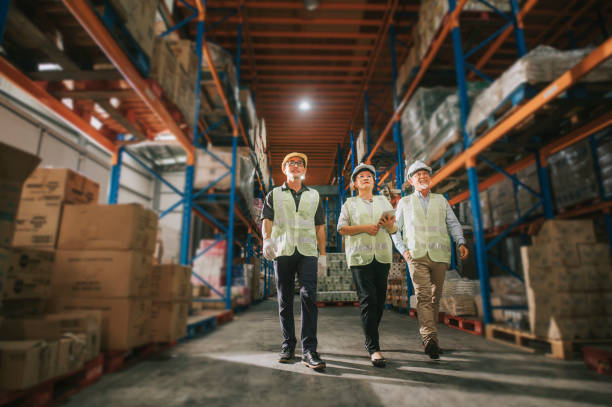 When looking for the best fulfillment centers to help manage your supply chain, you want a partner to provide excellent value-added services and customer satisfaction. Every china seller or Chinese companies has special requirements and looks for a fulfillment partner to meet them.
That's why SHIPHYPE is the perfect choice to help you manage your supply chain needs. We provide various services, from order processing and warehousing to delivery and returns management. We are not the only providers of these services, but we are the ones that can truly deliver on our promise. We provide
Automated Order Management
Our warehouse management systems provide automated order processing and inventory tracking. This allows us to process orders quickly, manage stock levels, and fulfill orders without manual intervention.
We Are a Customer Focused
At SHIPHYPE, we understand that customer service is key and strive to exceed customer expectations every time. Our experienced professionals are dedicated to providing the highest customer service and satisfaction. We are always available to answer any questions or concerns that you may have.
Advanced Delivery and Returns Management
Our advanced delivery network ensures efficient, reliable, and cost-effective deliveries. We also provide secure returns management solutions that ensure a seamless customer experience when returning goods.
So if you're looking for a reliable, customer-focused 3PL that can handle your supply chain needs in China, why not choose SHIPHYPE as your fulfillment partner? Contact us today to discuss our range of services and how we can help grow your business.
Request a quote
Fill the form below and our sales team will be in touch.
Don't like forms?
Email Us:
[email protected]