Looking to Outsource Order Fulfillment to a 3PL?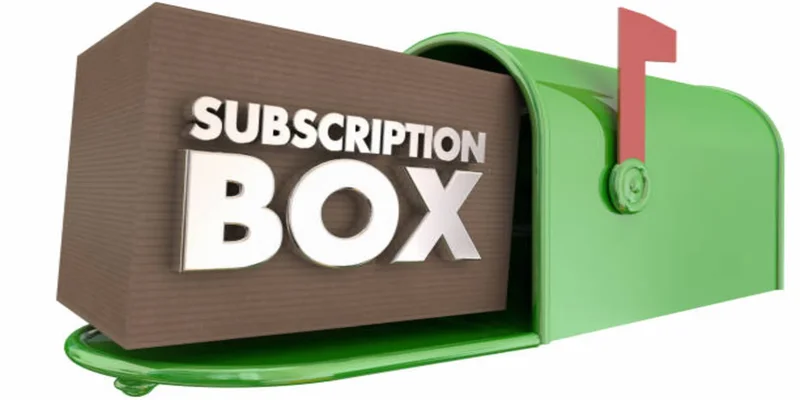 Advantages of Using a 3PL That Specializes In Subscription Box Fulfillment California
Subscription box fulfillment is a type of business model gaining more and more popularity. Subscription boxes offer customers convenience, personalization, and cost savings compared to traditional retail purchasing methods.
To help ensure subscription box service businesses succeed, they need to partner with a 3PL (third-party logistics) or fulfillment provider specializing in subscription box fulfillment in California services. Here are some of the advantages of working with a 3PL that specializes in subscription box fulfillment:
Cost Savings
By partnering with a third-party logistics provider, businesses can save on shipping costs by accessing discounted rates from carriers like FedEx and UPS. This cost savings extends to packaging materials and custom boxes, as many 3PLs offer competitive pricing on custom-branded packaging.
Flexibility
A 3PL specializing in subscription box fulfillment in California can provide the flexibility to meet customer demand and manage fluctuating shipping volumes. Additionally, they can easily scale services up or down depending on a business's changing needs.
Streamlined Fulfillment Process
A 3PL can take the time-consuming fulfillment task off a business's plate. They will handle every process step, from inventory management to packing and shipping, freeing companies to focus on other aspects of their business.
Custom Boxes & Branding
Subscription box customers want to be surprised and delighted when they receive their package. A 3PL specializing in subscription box fulfillment in California can customize boxes with a business's logo or branded design, creating a memorable unboxing experience for customers.
Benefits of Working with A Subscription Box Fulfillment Provider In California
Finding the right subscription box fulfillment California partner is key to creating a successful subscription box business. Here are some of the benefits of working with a 3PL that specializes in subscription box fulfillment:
Efficient and Reliable Service
A reliable fulfillment partner will provide efficient, cost-effective service while delivering on time. This can help ensure customer satisfaction and loyal customers.
E-commerce Order Fulfillment
A good 3PL will provide eCommerce fulfillment services such as receiving, storing, packing, shipping, tracking shipments, and managing returns. This helps streamline the business process and makes it easy for them to manage orders in one place.
Provide Expertise
A 3PL specializing in subscription box fulfillment in California will have the expertise and resources to help businesses achieve their goals. They can provide advice and guidance on best practices to ensure a company's success.
SHIPHYPE is a top-tier, full-service fulfillment provider specializing in Subscription Box Fulfillment in California. We provide a comprehensive suite of services, including custom boxes, custom-branded packaging, order management and tracking, and more. Our team has the flexibility and expertise to ensure your subscription box business succeeds.
Services Offered By 3PL Companies In California
A subscription box services business is a great way to build customer loyalty and gain a competitive edge in the market. A third-party logistics (3PL) company can provide subscription box fulfillment California services to help make sure businesses are successful with their subscription boxes. Services offered by 3PL companies include:
Shipping & Fulfillment
A 3PL will handle the shipping and fulfillment of subscription boxes, from receiving and storing inventory to packing and shipping orders. They offer discounted rates on shipping with carriers like FedEx or UPS.
Automation Of Processes
A 3PL can automate processes, such as order processing and tracking shipments. This streamlines operation and provides greater efficiency, allowing businesses to focus on other aspects of their business.
Integrations With eCommerce Platforms
A 3PL can integrate with eCommerce platforms like Shopify, Magento, and BigCommerce to manage orders in one place. This helps ensure accuracy and consistency across all sales channels.
SHIPHYPE, the Subscription Box Fulfillment California provider, offers all the services mentioned above so that subscription box businesses can take their operations to the next level.
Things To Consider When Looking For A Subscription Box Fulfillment California Provider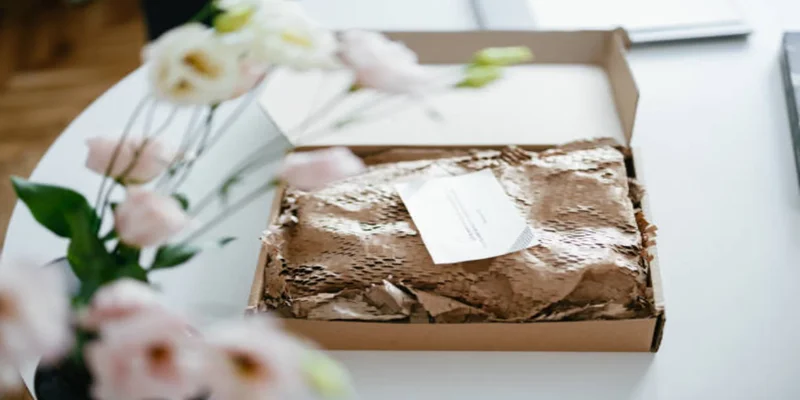 Well-known 3PL providers have the resources and experience to ensure a business's subscription box succeeds. Here are some things to consider when looking for a fulfillment provider:
Reputation
Researching a 3PL company's reputation is important before signing an agreement. Ask other businesses in your industry about their experience and look for reviews online.
Cost
Make sure you understand the costs associated with a 3PL before signing on. It's important to compare different providers to find one that fits within your budget.
Customer Service
Look for a provider with excellent customer service. Make sure you feel comfortable asking questions and getting detailed answers.
SHIPHYPE is the Subscription Box Fulfillment California provider of choice for efficient, cost-effective subscription box fulfillment services. Our team has the expertise and resources to ensure businesses succeed with their subscription boxes.
Differences Between Subscription Box Fulfillment and Pay Per Use Fulfillment
Subscription box fulfillment is based on a subscription model which requires customers to pay a monthly fee for the service. Pay-per-use fulfillment, however, requires customers to pay only when they place an order.
Subscription box fulfillment typically includes additional services such as customization, branding, and packaging that are not usually included with standard pay-per-use fulfillment. Additionally, subscription box companies generally offer discounted shipping rates on orders due to the frequency of orders they process.
SHIPHYPE offers subscription boxes and pay-per-use fulfillment services at competitive rates with personalized service that meets each customer's needs. Our team works closely with businesses to ensure their subscription boxes are successful and cost-effective.
Why Choose SHIPHYPE As Your Subscription Box Fulfillment California Partner?
It is a matter of fact that the market is flooded with subscription box fulfillment from California service providers. But SHIPHYPE stands out from the rest. We provide a comprehensive suite of services that are designed to meet your individual needs including:
Branded Tracking
We offer branded tracking with each order, making it easier for customers to track their shipments. This allows businesses to strengthen the customer experience further and build loyalty.
Packaging Solutions
SHIPHYPE offers multiple packaging options that are tailored to meet the needs of any subscription box business. We offer custom-branded boxes, mailers, tissue paper, and more.
Analytics & Reporting
SHIPHYPE, as the subscription box fulfillment company, provides detailed analytics and reporting on orders to help businesses better understand their subscription box performance. This allows companies to make data-driven decisions to increase customer satisfaction and boost revenue.
At SHIPHYPE, we understand the importance of providing quality fulfillment services tailored to the needs of subscription box businesses. We are committed to delivering an exceptional customer experience to help any business succeed. Our teams of experts are always on hand to assist whenever needed. Contact us today and learn more about our services.
Request a quote
Fill the form below and our sales team will be in touch.
Don't like forms?
Email Us:
[email protected]