Looking to Outsource Order Fulfillment to a 3PL?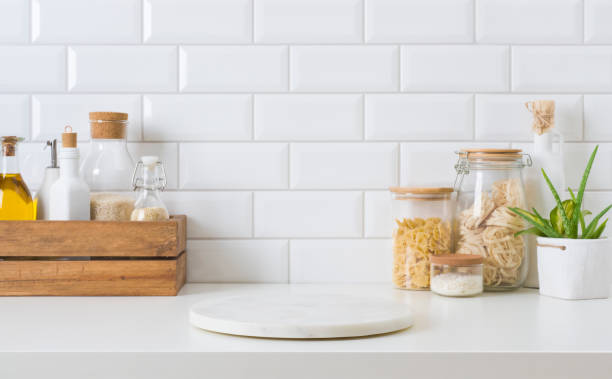 Things To Consider When Shipping Kitchen Products
Kitchen products are a popular item, with a large enough market to captivate any business. There are many considerations when shipping kitchen products, whether you are selling cookware, food preparation appliances, or anything in between, to enhance that home cooking experience.
When you ship kitchen product orders from your online store or sales channels, having a reliable fulfillment partner that can handle inventory management, order fulfillment, and order management is essential for a smooth customer experience. SHIPHYPE provides comprehensive 3PL solutions for your kitchen product fulfillment needs. But before shipping, certain factors must be considered for any issues.
Secure Warehouse Storage
First, you must ensure that the warehouse where your kitchen products are stored is secure and up-to-date with safety protocols. This will ensure that your inventory remains well-organized and dry for easy access and protect it from being mishandled or lost in transit. SHIPHYPE has a wide network of warehouses and distribution centers worldwide equipped with the latest security systems and technologies.
Temperature-Controlled Shipping
Another thing to consider when shipping kitchen products is temperature control. This is especially important if you are shipping perishable goods or items that need to be kept at a certain temperature to remain fresh. SHIPHYPE has a global network of partners in the industry that provide temperature-controlled shipping services and can help your company remain compliant with regulations to ensure that your customers receive the highest quality products.
Diverse Shipping Options
It is important to have various shipping options available when fulfilling kitchen product orders. SHIPHYPE offers an array of shipping services that can be tailored to meet the unique needs of your business. Whether you need express shipping for perishable items or economical shipping for non-perishable goods, we have a solution that will fit your budget and ensure that your customers receive their orders on time.
Taxes And Duties
As kitchen products are shipped from different countries, taxes and duties may apply. So it is essential to understand the receiving country's laws to avoid complications. SHIPHYPE has a team of experienced advisors who can help guide you through the process and ensure that your company remains compliant with all necessary regulations.
Don't worry if you are not sure how to get started with kitchen product fulfillment. SHIPHYPE offers comprehensive 3PL solutions for businesses of all sizes, from order management and inventory control to warehousing and shipping.
Products We Fulfill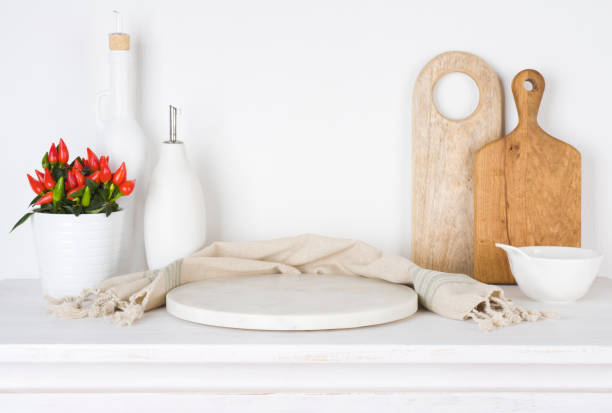 SHIPHYPE is not limited to kitchen electronics and appliances only. Instead, our services include kitchenware, cutlery, storage solutions, and more. If you're looking for a reliable 3PL partner to manage your operations and help take your business to the next level, SHIPHYPE is here to provide all the support you need.
Our secure and reliable services are here to make your product fulfillment process easier, faster, and more efficient. If you have an online store that needs kitchen product fulfillment, SHIPHYPE is all you need to ensure your customers receive the best service possible. Our product list includes the following:
Kitchen Cutlery
Shipping cutlery requires very safe packaging to ensure that these delicate items are not damaged in transit. SHIPHYPE can help you with all your cutlery-shipping needs, offering secure and reliable services so you can rest assured knowing that your customers will receive their orders in perfect condition.
Kitchen Electronics
Whether it is a blender, mixer, or any other kitchen appliance, SHIPHYPE can help you with all your electronics needs. Our team of experienced professionals can provide secure and reliable services for all your kitchen electronic fulfillment needs.
Bakewares
Shipping bakeware requires careful packaging to make sure they arrive intact. SHIPHYPE is here to help you with all your bakeware shipping needs. It offers secure and reliable services, so you can rest assured that your customers will receive their orders in perfect condition.
Food Storage Solutions
When shipping food storage solutions, it is important to ensure that they are packaged securely and arrive at their destination in perfect condition. At SHIPHYPE, we understand the importance of secure packaging for such items and can provide you with reliable services so your customers will receive their orders as expected.
Cooking Pots And Pans
Cooking pots and pans are one of the most commonly shipped kitchen products. To ship these items, secure packaging must arrive in perfect condition. SHIPHYPE can help you with all your pot and pan shipping needs with care and attention to detail, ensuring that your customers receive their orders in the best condition possible.
Why Choose SHIPHYPE As Your Fulfillment Partner?
At SHIPHYPE, we're passionate about helping you take your business to the next level. We specialize in inventory management and order fulfillment for online stores and sales channels across a global network. Our cutting-edge home decor and kitchen products fulfillment process is designed to enhance your customer experience while improving your bottom line.
Whether you're just starting out or already own a business, it is compulsory to have an efficient order management and inventory system to meet customers' demands in today's ever-changing market. SHIPHYPE provides a complete suite of solutions for businesses of all sizes, whether you are a small start-up or an established brand. Our services include:
Order Accuracy
We ensure accuracy in order fulfillment and that the right products are delivered to customers. It is not only important to guarantee proper orders but also to provide timely delivery of goods.
Warehousing and Shipping
SHIPHYPE offers a full suite of warehousing and shipping services. We can manage storage for thousands of products in our warehouses worldwide. Our team is experienced in packing and shipping item orders from any location so that your customers receive their goods promptly.
Customer Support
No matter the size of your business, our customer support team is always available to answer any questions you may have regarding order fulfillment or inventory management. We understand the importance of delivering excellent customer service and strive to provide a seamless experience for all our clients.
Global Reach
We have a global network of warehouses where we store your inventory, allowing us to ship orders within 24 hours anywhere around the world. This ensures that you can reach your customers in any market quickly and efficiently.
At SHIPHYPE, we aim to provide you with the best 3PL solutions available so you can focus on what matters most, growing your business and delighting your customers. Contact us today to find out how we can help make product fulfillment easier.
Request a quote
Fill the form below and our sales team will be in touch.
Don't like forms?
Email Us:
[email protected]