Looking to Outsource Order Fulfillment to a 3PL?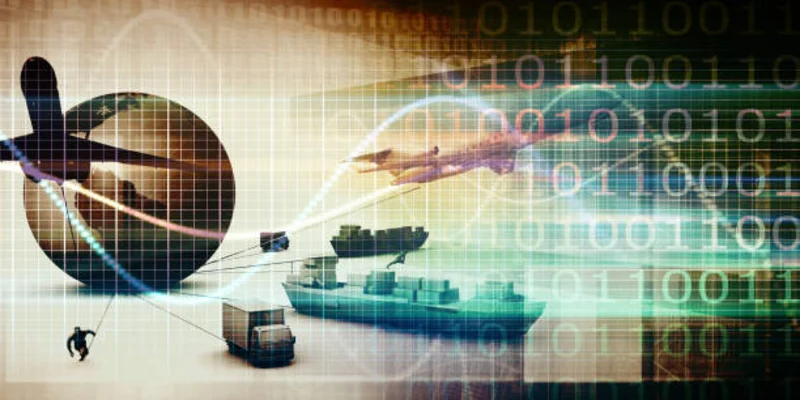 Advantages Of Using A 3PL Fulfillment In California
A third-party logistics company is a big business in California, with its large population and increased demand for goods. Whether you're a small or established business, 3PL is a reliable and cost-effective way to ship your products quickly and efficiently.
From supply chain management solutions to party logistics services, 3PL Fulfillment USA can provide a full-service logistics company experience to keep your business running smoothly. Using 3PL in California offers the following advantages:
Increased Efficiency
With a third-party logistics warehouse, you don't have to worry about handling inventory and shipping packages yourself, freeing up valuable time and resources so you can focus on other aspects of your business. Our logistics services are designed to make shipping easier, with accurate and fast order processing and secure storage solutions that keep your goods safe.
Cost Savings
The cost savings associated with 3PL in California is significant. Outsourcing warehousing operations to us means you won't have to pay for the resources, labor, or equipment associated with warehousing. Additionally, our state-of-the-art technology and streamlined processes help to reduce shipping costs, lowering your overall expenses.
Easy To Use
Our third-party logistics services in California are designed to be easy to use. Our user-friendly technology makes order processing a breeze, and our dedicated customer service team is always available if you have any questions or concerns. Plus, you won't need to worry about having the resources required for secure storage; we take care of that for you.
SHIPHYPE has everything you need to ship your products quickly and efficiently. Our advanced solutions, reliable services, and in-depth logistics industry knowledge ensure your shipments are always on time and arrive safe and sound.
Benefits of Working With A 3PL Fulfillment In California
California has vast geographical diversity, and it is often difficult for businesses to manage their in-house shipping operations. Third-party logistics companies can be a great asset to business owners in California. With the help of a 3PL, you can avoid having to manage your order fulfillment process. Some of the benefits of working with 3PL fulfillment in California include the following:
Scale Business Operations
Single-handed businesses in California often need full-service logistics to handle their scaling operations. The 3PL helps with the entire process, from receiving and packing orders to shipping them out promptly. A fulfillment company can help streamline the process, allowing business owners to focus on other aspects.
Manage Supply Chain Solutions
The dependable supply chain services offered by 3PL fulfillment in California can give business owners peace of mind regarding their order fulfillment. With global networks and strategic locations, the 3PL can provide businesses with access to customers across the globe. This especially benefits companies looking to expand their customer base and reach new markets.
Services Offered By 3PL Companies In California
Multiple 3PL companies can offer businesses a variety of warehousing services in California. Not only can businesses use the advanced warehousing and transportation solutions provided by these companies, but they can also benefit from inventory management and order fulfillment services. Some significant services include:
Local Warehousing and Fulfillment Services
3PL companies can offer businesses in California access to warehouses located close to their customers. This provides faster delivery times and helps ensure that orders are fulfilled quickly and efficiently.
Regional Distribution Network
Some 3PL companies have a network of distribution centers throughout the state, allowing them to move goods around California. This ensures that businesses can always get the products they need when needed.
Inventory Management
Businesses can rely on 3PL companies to manage their inventory in real-time, using advanced tracking systems which monitor stock levels and alert them when supplies are low. This helps ensure businesses can always fulfill customer orders and maintain customer satisfaction.
Logistics Services
In addition to inventory management, 3PL companies provide various logistics services such as order fulfillment, shipping, returns processing, and more. This can help streamline processes and save businesses time and money in the long run.
SHIPHYPE is the top tier of 3PL companies, providing businesses with high-quality inventory management and logistics services. We are committed to helping our customers save time, money, and resources while managing their supply chain more efficiently.
Things To Consider When Looking For A 3PL Fulfillment California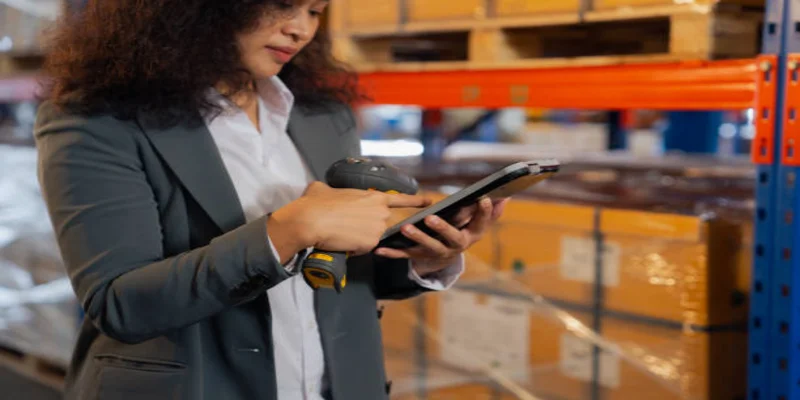 Not every 3PL is supposed to acquire the same goals, so you must recognize what you are looking for before deciding on a specific company. Here are some of the crucial elements to consider when choosing a 3PL fulfillment California provider:
Cost-Effectiveness
When selecting a 3PL, it's important to consider the long-term cost savings you could potentially gain. Many 3PLs offer their customers discounts on warehousing and shipping services, which can lead to significant long-term savings.
Experience
It is important to consider the experience of your potential third-party logistics provider before committing. Does the company have experience managing international shipments or providing customized solutions for specific types of products? Also, research customer reviews and industry awards to better understand the 3PL's capabilities.
Location
The location of your logistics provider is also an important factor to consider. Choose a provider closer to customers so that there is easy access to the warehouses and shipping facilities. This will ensure timely delivery of goods and services and provide you with better cost-effectiveness.
Does Your Business Need A 3PL Fulfillment In California?
If you have an e-commerce business based in California, finding the right 3PL fulfillment partner is essential to ensure your customers get their orders quickly and accurately. California has some of the most experienced and reliable third-party logistics providers, so you can expect top-notch service from them when handling shipments and meeting customer needs.
The 3PL provider should have a solid infrastructure to ensure efficient and timely delivery of goods and services. This includes warehouses, shipping facilities, and strong distribution networks across California.
What Type of Companies Look For 3PL Services In California?
The companies that need the services of a 3PL provider in California are varied. Start-ups, SMEs, e-commerce businesses, retailers, manufacturers, and wholesalers often leverage third-party logistics providers for their supply chain needs.
Why Choose SHIPHYPE?
If you're looking for a 3PL provider in California, SHIPHYPE is your perfect partner. We have an extensive network of warehouses and transportation services that can meet your specific needs with cost-effective solutions. Our warehouses are located throughout California, with strategically placed distribution centers to get goods closer to their destination faster. The reasons to choose SHIPHYPE over others are:
Fully Automated Technology
Our advanced, automated technology provides an end-to-end solution that simplifies moving goods from point A to B. Our technology allows us to track and trace shipments, provide real-time updates, manage inventory levels, and optimize order fulfillment.
Comprehensive Services
We offer a full range of logistics services from pick and pack to freight forwarding, warehousing, and distribution. Our knowledgeable staff ensures your goods arrive at their destination quickly, securely, and on time.
Ideal Partner
We understand the industry's ever-changing demands and can provide end-to-end solutions tailored to your specific needs. We have an extensive network of partners worldwide, giving us a competitive edge over other logistics providers.
Multiple Platforms
Our technologically advanced platforms allow us to track your goods in real time, giving you access to vital information such as delivery status and estimated arrival times. We also provide a range of payment options, including cash-on-delivery, credit card, and digital payments.
If you live in California or want to ship your goods to California, we have you covered! Our local logistics team is well-versed in California state regulations and can help ensure your shipments arrive safely and on time. Contact us for more information.
Request a quote
Fill the form below and our sales team will be in touch.
Don't like forms?
Email Us:
[email protected]