Looking to Outsource Order Fulfillment to a 3PL?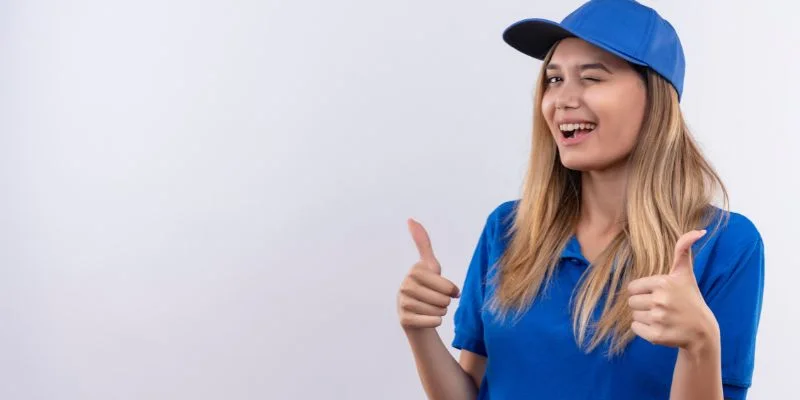 Advantages Of Using A Prep Service
Using a Prep Service can provide numerous advantages when selling products through Fulfillment services by Amazon (FBA). Amazon FBA prep services, fulfillment services, and FBA prep center assist sellers with processing orders. By utilizing an experienced team of professionals at fulfillment centers to inspect and package items before sending them out for sale on Amazon, you can decrease the time and exertion required to ensure that products are correctly prepared for shipping.
Prep Services also eliminates sellers' need to manage sales tax, as these FBA prep services will handle it. Not only do Prep Services offer convenience, but they also save money by reducing labor costs associated with packaging and preparing orders.
Benefits Of Working With A Prep Service
When selling your products on Amazon, there are many advantages to working with a prep service. Here are some benefits of working with a prep service:
Get Professional Assistance:
Working with a prep service allows you to get professional assistance in preparing your products for Amazon FBA prep service. Prep centers have the experience and expertise to ensure your products are adequately packaged and ready for shipment within the required time frame.
Cost Benefits:
Engaging in a prep service can help you save money in the long run. The costs associated with purchasing and storing packaging materials and hiring and training new staff members can be significantly reduced by utilizing a FBA prep service.
Quality Assurance:
Professional Amazon FBA prep services provide quality assurance to their customers. This includes checking for damaged items or discrepancies before sending them to FBA. With a prep service, you can be confident that your products will reach Amazon's standards.
Services Offered By Prep Service
When you partner with Prep Service, you gain access to a comprehensive array of services. Here are some of the services they provide:
Quality Assurance:
At Prep Service, they stay up-to-date on the latest industry standards and processes. Their quality assurance team reviews all products before shipping, ensuring that your order meets the highest quality standards every time. So you can relax and be assured that your orders will always arrive in perfect condition.
Bulk Order Fulfillment:
Whether ordering for a large or small business, Prep Service can help you fulfill your bulk order needs. Their team is experienced in handling large orders, and they use the latest technology to confirm that your demands are processed fast and efficiently.
Expert Advice:
Their team of experienced professionals is unrestricted to answer any questions and deliver expert advice on product or service-related queries. They'll help you make the most of your order and ensure it meets your needs perfectly.
Things To Consider When Looking For A Prep Service Provider
Fintoday'se right Prep Service Provider can be daunting in today's digital age. To ensure you get the most out of your service provider, remember some key points.
Reputation and Track Record:
Do your research to ensure the Prep Service Provider is well-known and provides reliable services. Check their portfolio, reviews, ratings, awards, and testimonials from previous customers to better understand their past work.
Price & Affordability:
Compare pricing options between different Prep Service Providers to ensure you get the best value. Look into any other fees that may be required, such as setup costs or subscription fees. So make sure to factor that into your budget.
Expertise & Specialization:
Find out what specific areas of expertise the Prep Service Provider offers and ensure they meet your needs. Ask for referrals from former customers to understand their services' quality better. Because the more specialized a provider is, the better results you'll get.
Does Your Business Need A Prep Service Provider?
As online retailers Amazon sellers you may be wondering if your Amazon business needs a prep service provider. For those new to Amazon FBA prep Centers, a prep service provider can offer the expertise that will save time and money. For those already selling products on Amazon's fulfillment centers, having a prep service provider can help speed up getting products ready and shipped out quickly.
A good prep service provider will understand Amazon's requirements and know exactly what needs to be done to get the products ready for sale. They will have the ability and tools to confirm that your products meet Amazon's standards and help with labeling and packaging so your items are sent out safely.
Differences Between Prep Service Provider And 3PL
A Prep Service Provider generally offers pick-and-pack operations, order fulfillment, kitting and assembly, labeling/packaging, and customized shipping services. A Prep Service Provider typically works with smaller-scale businesses with more limited needs regarding order fulfillment and inventory storage.
A 3PL provider is an extension of the company's supply chain operations. It offers many other capabilities, including warehouse management, transportation solutions, customer service support, inventory tracking, and management. A 3PL is typically used by larger businesses with higher volumes of orders that require advanced supply chain services.
What Type Of Companies Look For Prep Services?
In today's competitive world, many companies seek Prep Service to help them with their shipping needs. Here are some of the industries that often use a Prep Service and why they seek out their services:
E-commerce Sellers:
E-commerce sellers, such as those selling on Amazon and eBay, highly seek prep services. These sellers need prep services to package and label their products for sale properly. Using a prep service can save time, money, and effort in preparing their products for shipping.
Retail Arbitrage Sellers:
Retail arbitrage sellers also use prep services. These sellers typically buy products from retail stores and online retailers, package them for shipping, then resell them on popular marketplaces like eBay for a profit, so they need to use prep services to package and label their products correctly.
Outsourcing FBA Prep:
Prep services are also used by those who outsource their fulfillment by Amazon (FBA) preparation and processing. These services can help streamline the process of preparing products for shipping with Amazon, saving time and money in the long run.
Why Choose SHIPHYPE?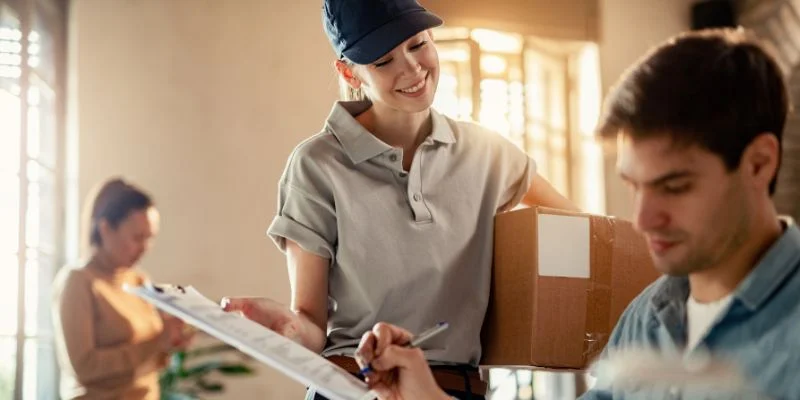 Working with SHIPHYPE for your Prep Service needs is your best decision. They deliver various services that protect everything from packing and shipping to delivery tracking and returns.
Quality Assurance:
With SHIPHYPE's Prep Service, rest assured that your items will be carefully checked for quality and accuracy before they ship them out! They use rigorous inspection procedures to ensure everything is in order so you can always be confident in their services.
Professional Packaging:
SHIPHYPE's Prep Service ensures that all items are packaged securely and professionally. They use the best materials, such as bubble wrap, packing peanuts, and corrugated cardboard boxes, to ensure your items arrive safe and sound.
Reliable Delivery:
They understand that speed is of the essence when it comes to shipping, so they're committed to providing reliable delivery times for all orders. Their team ensures your items make it to their destination on time and in perfect condition. So, you can trust SHIPHYPE for all your shipping needs!
Request a quote
Fill the form below and our sales team will be in touch.
Don't like forms?
Email Us:
[email protected]