Looking to Outsource Order Fulfillment to a 3PL?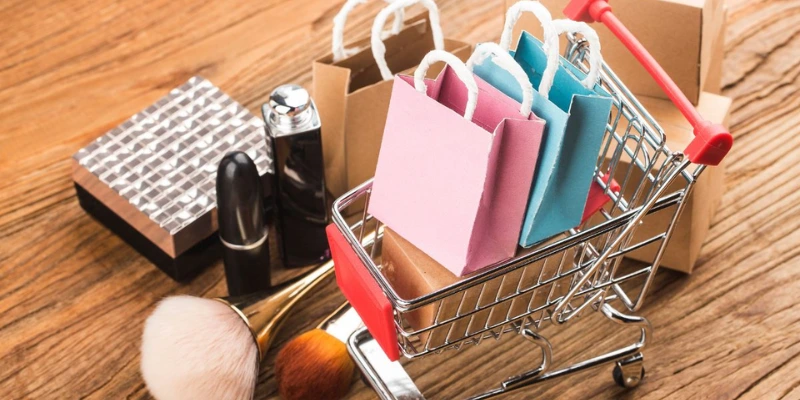 How To Fulfill Volusion Orders?
Keeping your customers happy is vital to sustaining a successful online store. You must fulfill orders on Volusion efficiently and accurately by accessing the order dashboard, selecting relevant orders, and verifying payments and shipping info – all provided readily by the customer!
To keep your customer service at its peak, ensure you package the product carefully and generate a shipping label. When it's sent off, update the status of their order to reflect that before sending them tracking information-then. Sit back and watch as happy customers help develop your online business into an even more profitable venture!
How 3PLs Help Fulfill Volusion Orders?
Having an eCommerce business is made more accessible when you have access to reliable Volusion fulfillment services. That's where third-party logistics (3PL) providers come in handy, assisting with order fulfillment that ensures your store runs smoothly and efficiently.
E-commerce Fulfillment Expertise:
Let 3PLs take the stress out of your eCommerce fulfillment process—they can manage it from start to finish! From receiving orders and inventory through packaging & labeling them for shipping, you'll have peace of mind knowing that experienced professionals are taking care of every detail.
Volusion Integration:
Streamline your order and inventory tracking with a 3PL integration to your Volusion site. This ensures accurate, real-time monitoring of orders and inventory data so that you can fulfill all deliveries promptly.
Reverse Logistics:
Let 3PLs take care of your reverse logistics needs from start to finish. They'll inspect products and process returns quickly, so customers can easily switch out their purchases or get replacements—guaranteeing a smooth customer experience each time.
How Do 3PLs Connect With Volusion?
Are you a business owner utilizing Volusion for your store? If so, look no further- we have the perfect solution to streamline order processing and shipping operations! Connect with a third-party logistics provider today to seamlessly integrate 3PLs and Volusion.
Integrating Your Volusion Store with Your 3PL:
Get your store connected to a third-party logistics provider quickly and easily with an integration process that can be completed quickly. Make the connection today for streamlined supply chain management!
Setting Up Volusion Order Fulfillment:
Take the hassle out of order fulfillment with an integrated Volusion store and 3PL provider. With a custom plan tailored to your business's requirements, you can ensure stress-free shipping for every sale!
Volusion Shipping:
With the help of a 3PL, you can make shipping easier and more efficient for your eCommerce business. Customers will enjoy real-time shipping rates, tailor-made rules, and other options to streamline their checkout experience.
Unlock growth potential for your eCommerce site by connecting with a 3PL. By integrating systems and streamlining order processing, they can manage the back end while you focus on scaling up operations – achieving newfound success without the extra manual labor!
Benefits Of Outsourcing Volusion Fulfillment Needs
From reduced costs to improved efficiency and service, tapping into an industry leader in Volusion fulfillment has countless benefits. Here we outline the top benefits business owners should consider when choosing this route for their e-commerce shipping orders.
Focus on core business operations:
Focusing on core operations, such as marketing, sales, and product development, can be a struggle when dealing with fulfillment logistics. Outsourcing your Volusion order processes to an experienced provider will free up valuable time.
Streamlined shipping process:
By leveraging a fulfillment partner's experience, advanced technology, and expertise in logistics, your business can provide faster shipping times and exceed customer satisfaction expectations – reducing the chances of errors or delays.
Expertise in subscription boxes:
Businesses creating subscription boxes are increasingly turning to experienced fulfillment providers for help, with their deep knowledge of the process.
Merging with an experienced industry leader for Volusion fulfillment streamlines operations, enabling businesses to focus resources on driving business success and expansion.
Things To Consider When Looking For A 3PL For Volusion Orders
Unlock the ultimate balance of speed and accuracy by partnering with a top-tier 3PL provider for your Volusion orders. When picking out a partner, here are some critical aspects of reviewing:
Experience and Expertise:
Get your Volusion orders in order with a 3PL provider! Choosing one experienced in managing inventory, fulfillment, and shipping will help ensure success. Look for their proven track record of accomplishments to find the right fit.
Technology:
Streamline your order fulfillment process and gain real-time visibility with a 3PL provider that offers the latest technology for efficient integration into your Volusion store. Enjoy simplified inventory tracking and unmatched shipment data insights!
Customer Service:
Streamlining order fulfillment can be daunting, but choosing the right 3PL can make all the difference. Ensure your provider is committed to communicative customer service and keeps you apprised throughout each process step!
Choosing one who can help manage and fulfill orders from Volusion effectively will allow you to focus on what matters most – growing your enterprise!
Top 5 Options For Volusion Order Fulfillment
"Are you looking to streamline your Volusion order fulfillment process? Check out the top 5 options."
SHIPHYPE
ShipStation
Fulfillment by Amazon (FBA)
ShipBob
ShipWorks
Each option can help you simplify and optimize your Volusion order fulfillment process, so you can focus on growing your business.
Benefits Of Choosing SHIPHYPE For Volusion Fulfillment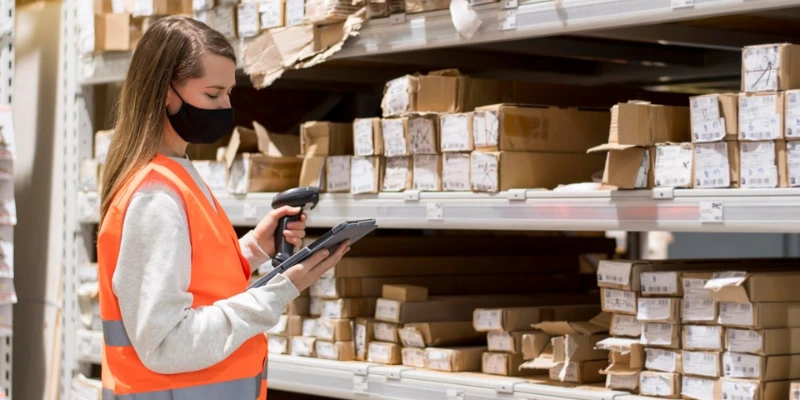 Ensure your eCommerce business thrives with SHIPHYPE, the top order fulfillment service provider. Streamline processes and gain access to a suite of cutting-edge features that guarantee success!
Efficient Order Fulfillment:
With SHIPHYPE's Volusion fulfillment service, businesses can enjoy an efficient and streamlined solution for their order processing needs. Their hassle-free process ensures orders get shipped out to customers quickly so that businesses can maximize profitability!
Automated Shipping:
Make shipping economical, efficient, and error-free with SHIPHYPE. Their automated process streamlines your workflow by selecting the best rate for you while generating labels quickly – saving valuable time and avoiding costly mistakes!
Shrinkage Allowance:
Utilizing SHIPHYPE's shrinkage allowance feature provides the necessary protection to safeguard your business from lost or damaged items during shipping. Enjoy peace of mind knowing your valued merchandise will be safe and secure in transit!
Let SHIPHYPE take care of your order fulfillment needs! Their Volusion service is designed to be efficient and cost-effective and provide an array of benefits – streamlining processes so you can focus on growth.
Request a quote
Fill the form below and our sales team will be in touch.
Don't like forms?
Email Us:
[email protected]