Looking to Outsource Order Fulfillment to a 3PL?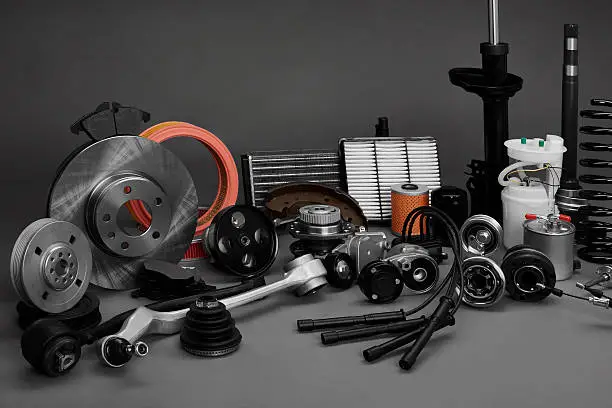 Things To Consider When Shipping Auto Parts
Auto parts fulfillment is a crucial part of the supply chain for online retailers, and it's important to ensure you have an efficient fulfillment strategy in place. Auto parts are not only time-consuming to fulfill, but they're also costly. With SHIPHYPE on your team, you can rest assured that fulfilling auto parts orders is easy and efficient.
At SHIPHYPE, we understand that customer satisfaction is at the top of everyone's list regarding auto parts fulfillment. We provide comprehensive 3PL solutions that cover everything from inventory levels, pick and pack services, shipping, reverse logistics, and more. But before shipping auto parts, certain factors need to be taken into consideration, such as:
Custom Clearance
Understanding different countries' customs rules and regulations are crucial for a successful auto parts fulfillment process. When you work with SHIPHYPE, we will provide you with all the necessary paperwork and customs documents to ensure that your auto parts go through without complications.
Shipping Times
It's important to factor in delivery times when shipping auto parts. Depending on where the order is coming from, there may be delays due to unforeseen weather, traffic, etc. SHIPHYPE considers all this when planning the most efficient route for your auto parts fulfillment process.
Returns
Returns are an unavoidable part of any business, and it's especially important to ensure that when auto parts need to be returned, they are done efficiently. SHIPHYPE has a reverse logistics process specifically tailored for auto parts returns, so you can rest assured that your returns will be handled quickly and efficiently.
Regulatory Compliance
When it comes to auto parts fulfillment, understanding the various regulations and laws that govern different countries is essential. SHIPHYPE, as a reliable fulfillment solution, has a team of legal professionals and compliance experts who will help ensure that everything is up to code regarding auto parts shipping.
Taxes And Duties
Taxes and duties are also something that needs to be taken into account when shipping auto parts. SHIPHYPE, being a trusted fulfillment provider, not only helps you understand any applicable fees, but we also help minimize them, so you don't have to worry about paying more than necessary.
By partnering with SHIPHYPE, your car parts fulfillment process will be streamlined, cost-effective, and efficient. If you are new to the world of automotive parts fulfillment, our 3PL solutions will provide the necessary guidance and support to ensure that your orders are taken care of quickly and correctly. With SHIPHYPE on your side, you can focus on other aspects of running a successful business while we take care of the shipping process for you.
Products We Fulfill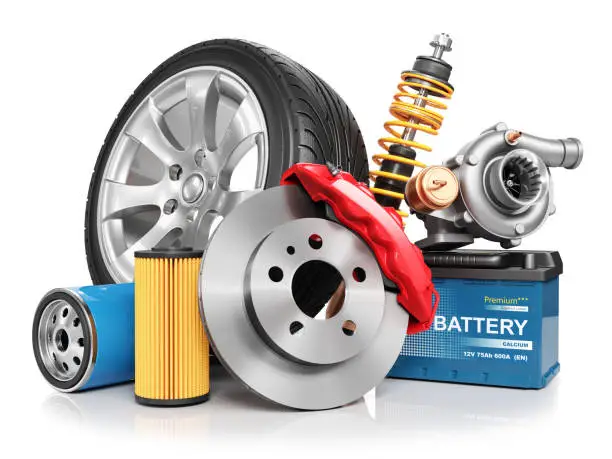 Automotive parts are just one of many products we fulfill at SHIPHYPE. Our 3PL services cover a wide range of industries and cater to the needs of all types of businesses, from small start-ups to global corporations. As the automotive market continues to grow, so do our fulfillment capabilities. Our team of experts can help you with everything from automotive parts and vehicle components to accessories and custom car parts. The products we fulfill are:
Engines
Any car is just a shell without an engine to power it, so we ensure that engines are safely and reliably shipped. Whether you're dealing with internal combustion engines or electric motors, SHIPHYPE has the necessary tools and expertise to ensure your product reaches its destination on time.
Gears
Gearboxes, differential units, transfer cases, and many more automotive parts must be packaged and shipped. We have the expertise and resources needed to ensure that your gear is handled with care and arrives at your destination safely and sound.
Exhausts
From catalytic converters to mufflers, SHIPHYPE can handle your exhaust-related fulfillment needs. Our team of experts knows how to package and ship these parts safely and efficiently, so you don't have to worry about delays or damage.
Batteries
Batteries must be handled correctly when shipped, as they can be hazardous if not packaged properly. Our fulfillment center has the optimum temperature and humidity to ensure that your batteries arrive safe and ready for use.
Fuel Injectors
Fuel injectors are sensitive parts that must be handled carefully to ensure they don't get damaged. SHIPHYPE provides the necessary packaging and secure shipping services to ensure your fuel injectors arrive ready for installation.
Spark Plugs
Spark plugs are a vital part of any engine and must be shipped safely and efficiently. Our team of experts knows how to package and ship this delicate auto part, so you can rest assured that your spark plugs will arrive in perfect condition.
Why Partnering With SHIPHYPE Is A Smart Choice
Order fulfillment is a crucial aspect of any automotive parts business. Your order fulfillment can become time-consuming and inefficient without the right strategy and process. That's why partnering with SHIPHYPE is a smart choice for online retailers.
Logistics Expertise
Our team of experts understands the complexities of automotive parts fulfillment and reverse logistics, so your orders are always handled in the most efficient way possible. We have years of experience in supply chain management, allowing us to customize a fulfillment solution that caters to your needs.
Inventory Management
We understand that inventory levels are important when it comes to automotive parts. That's why our specialists are trained to track and manage your inventory levels to ensure you always have the right products available.
Customer Satisfaction
At SHIPHYPE, we know how important customer satisfaction is, and we strive to exceed your expectations every time. Our team is dedicated to delivering impeccable service beyond just order fulfillment; our goal is to help you build a strong, lasting relationship with your customers.
Fast And Reliable Shipping
We understand that getting your products delivered quickly and reliably is essential. That's why we take every necessary step to ensure that your orders are packaged and shipped within the shortest possible time, no matter where they're headed.
Request a quote
Fill the form below and our sales team will be in touch.
Don't like forms?
Email Us:
[email protected]