Looking to Outsource Order Fulfillment to a 3PL?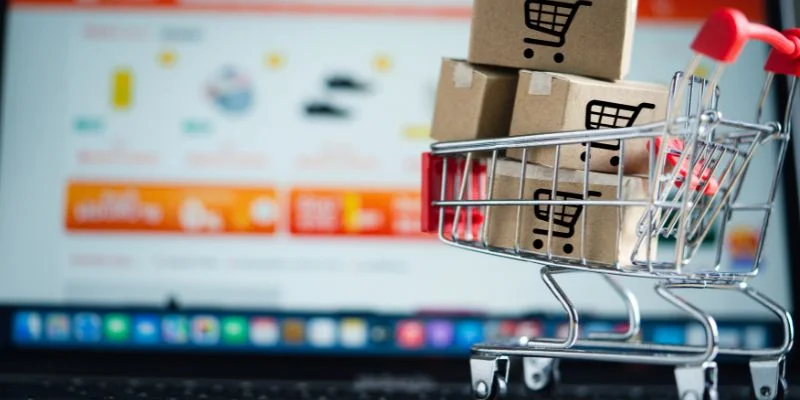 Advantages Of Using A B2C Fulfillment Canada
Using a B2C Fulfillment Canada can bring many advantages to any business. This makes it easier to manage eCommerce order fulfillment while creating higher levels of customer satisfaction. With a professional third-party logistics company in Canada, businesses can focus on improving sales channels instead of being concerned about the packing and shipping process.
A Canadian fulfillment center also offers more cost-effective solutions regarding shipping costs. Businesses can access various fulfillment services within the same company, including inventory & order management, pick/pack services, and more.
Benefits Of Working With A B2C Fulfillment Canada
Working with B2C Fulfillment Canada can provide several benefits to businesses. Here are some of the benefits that this type of fulfillment service can offer:
International Shipping:
Working with a B2C Fulfillment Canada provider can help businesses streamline the international shipping process. This includes finding the best courier for their needs, handling all customs documentation, and ensuring packages are delivered on time.
Same-Day Order Processing:
A B2C Fulfillment Canada provider can help businesses save time and money by handling their order processing Fulfillment needs. This includes picking, packing, and shipping orders and managing all customer inquiries promptly.
Efficient Industry Leader:
A B2C Fulfillment Canada provider is an industry leader in providing efficient, reliable services to businesses. They are experienced in the complexities of international shipping and have established relationships with significant couriers to ensure your packages reach their destination on time and without complications.
Services Offered By B2C Fulfillment Canada
B2C Fulfillment Canada offers a range of services that help businesses grow and succeed in the ever-changing eCommerce landscape. Here are some of the services they offer:
Warehousing & Storage Solutions:
B2C Fulfillment Canada offers comprehensive warehousing and storage solutions to store your products in a secure, climate-controlled environment with full tracking capabilities. Whether you need a few pallets or an entire warehouse of products, B2C Fulfillment Canada can accommodate all of your needs.
Pick & Pack Services:
B2C Fulfillment Canada provides efficient and cost-effective pick & pack services to ensure your products are accurately picked, packed, and shipped on time and in the best condition possible. So you can focus on running your business without worrying about the details.
Inventory Management:
B2C Fulfillment Canada offers an inventory management system that allows you to track your products, manage stock levels, and replenish inventory in real-time. So you can always be sure your products are in stock and ready for shipping.
Things To Consider When Looking For A B2C Fulfillment Provider
When searching for a B2C fulfillment provider, it's essential to consider all the different aspects of what the provider can offer. Here are some key factors to think about when searching for a provider:
Location:
Choose a fulfillment provider near your business and customers, such as B2C fulfillment services in Canada. This will reduce shipping costs and ensure faster delivery times for customer orders.
Fulfillment Processes:
Understand the order fulfillment processes of the company you are considering. Determine if they can handle your order volume, payment processing, and shipping requirements. So that you can be sure they are meeting the highest quality standards.
Customization:
Decide if you need additional customization for your customers' orders. Some companies offer options such as special packaging or customized messages that can help enhance the customer experience so that you can provide the best possible service.
Does Your Business Need A B2C Fulfillment Provider?
If you're a business owner, the answer is probably "yes". B2C (business-to-consumer) fulfillment services are becoming necessary for businesses looking to expand their reach and stay competitive in today's market. With the rising cost of traditional shipping services, a B2C fulfillment provider can help reduce costs, increase efficiency, and even drive more sales.
A B2C fulfillment service in Canada can take your business to the next level by providing a streamlined fulfillment process that allows you to deliver orders quickly and accurately without worrying about costly shipping or packing fees. Many providers offer additional services such as inventory management, order tracking, and customer service support.
Differences Between B2C Fulfillment And B2B Fulfillment
B2C Fulfillment typically involves more customer-facing activities than B2B fulfillment and often requires more complex order management processes. In expansion, B2C fulfillment generally is less cost-effective than B2B fulfillment due to the overhead costs associated with customer service and other operations.
In comparison, B2B fulfillment is more complex than B2C Fulfillment, as businesses have to consider multiple stakeholders when fulfilling orders. As such, B2B fulfillment is more expensive than B2C Fulfillment. Furthermore, B2B fulfillment often involves more intricate contract and payment arrangements that must be managed.
What Type Of Companies Look For B2C Fulfillment?
B2C Fulfillment is a critical element of delivering products and services to customers. Companies from all industries are increasingly looking for B2C Fulfillment services in Canada. Here are five types of companies that can benefit from B2C Fulfillment:
1. Online Marketplace:
An online marketplace is a platform for buying and selling goods and services. These businesses need B2C Fulfillment to manage orders, store and ship products, and provide customer service. An online marketplace business model depends on offering customers a reliable and efficient shopping experience.
2. E-commerce Companies:
Many e-commerce companies offer products and services to consumers directly through their websites. They require B2C Fulfillment services to manage orders, store and ship items, and provide customer support. The online store can benefit from B2C Fulfillment as it helps automate processes and save time.
3. Publishers and Media Companies:
Publishers, newspapers, and media companies can benefit from B2C Fulfillment services to help distribute and fulfill their products. So they can get their products, services, and information to their readers as quickly and cost-effectively as possible.
Benefits Of Choosing SHIPHYPE For B2C Fulfillment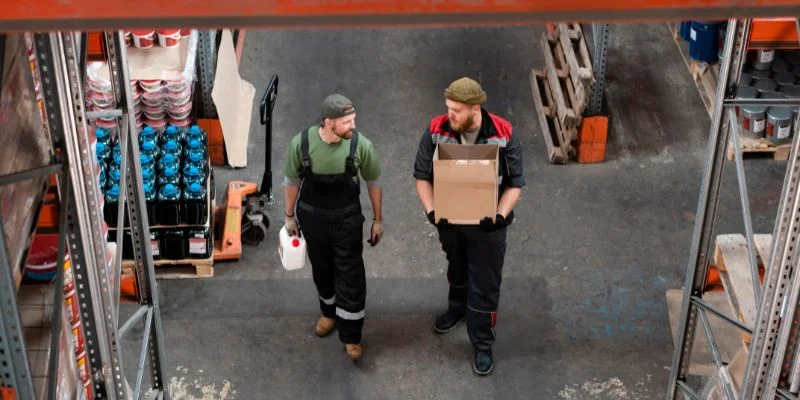 SHIPHYPE offers a variety of features that make it an ideal choice for businesses looking for B2C fulfillment in Canada. Here are just some of the benefits you can expect from using SHIPHYPE for your B2C fulfillment needs:
Streamlined Supply Chain Process:
SHIPHYPE offers streamlined supply chain services to ensure that your B2C fulfillment in Canada is efficient and cost-effective. Their experienced professionals will help you deliver a smoother supply chain process. so you can get your orders out quickly and accurately.
Improved Customer Service:
With SHIPHYPE, you can provide your customers with improved customer service through their user-friendly platform. Their platform allows you to easily manage customer orders and respond quickly to inquiries or complaints.
Increased Brand Visibility:
SHIPHYPE's platform lets you track customer orders and provide them with up-to-date information on their order status. This can help increase your brand visibility and build trust with customers, making them more likely to return for future purchases.
Request a quote
Fill the form below and our sales team will be in touch.
Don't like forms?
Email Us:
[email protected]