Looking to Outsource Order Fulfillment to a 3PL?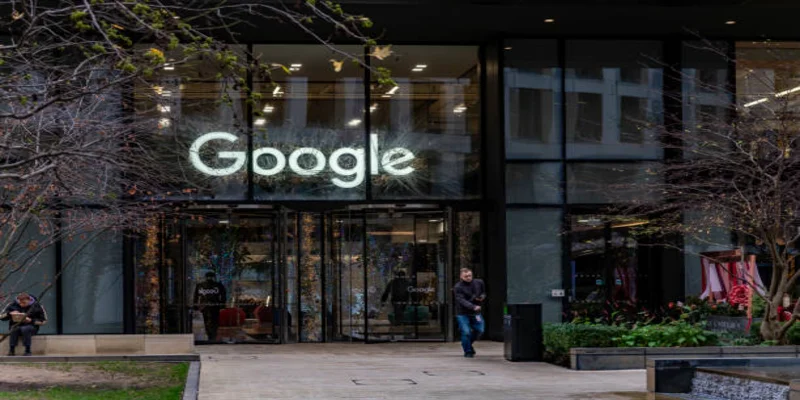 How to Fulfill Google Shopping Orders?
Google Shopping is an online marketplace where online retailers can list their products, reach new customers and boost sales results through Google Search. Using tools such as the Google merchant center, Google Shopping Ads, and Content API, business owners are able to set up free listings in the Google Shopping Marketplace quickly.
Connection to your eCommerce store with Google Shopping integration is easy; you need to link your Merchant Center account with your store and upload product data. For online retailers, 3PLs provide a connection bridge between the Google merchant center account and your store. At SHIPHYPE, we provide a fast and seamless integration with Google Shopping to help you get started quickly. To fulfill Google shopping orders, the following steps must be fulfilled:
Create Google Shopping Listings
The first step is to create listings for eCommerce order fulfillment in Google Shopping. For better Google search results, you must provide product data, such as item name, description, price, shipping information, and product images.
Integrate with SHIPHYPE
SHIPHYPE offers easy setup of your Merchant Center account and integration with your store to manage orders and track inventory in real-time easily. Our 3PL also provides an automated solution to update your product data in the Merchant Center.
Launch Google Shopping Campaigns
Once your listings are ready, you can launch campaigns using Google Ads to promote your products. This will help you reach new customers and increase sales results. With SHIPHYPE, you can track how many orders are being fulfilled through Google Shopping and make adjustments to optimize your campaigns.
Fulfill Orders
Once you have received orders, SHIPHYPE will pick, pack and ship the products as per customer requirements. We also provide tracking information on all orders so customers can easily track their shipments.
There are a few steps you need to follow to fulfill Google Shopping orders. Every store owner wants to make their online store popular and successful. With SHIPHYPE, the process is made easy and hassle-free so that you can focus on your business growth.
How 3PLs Help Fulfill Google Shopping Orders?
Connecting with third-party logistic services reduces your workload and helps you maintain a healthy relationship with customers. As an online seller, you often have many competitors to contend with.
To attract customers and increase sales, having a strong presence on Google can be helpful, which is only possible if you have a partner to serve your logistics needs. 3PLs like SHIPHYPE can help manage your Google Shopping orders faster and more efficiently so that you can focus on other areas of your business. 3PLs help fulfill Google shopping orders in the following ways:
Customers Get Quick Delivery
3PLs like SHIPHYPE can pick and pack products quickly. This helps customers to get their orders delivered on time. With timely deliveries, customers will be more likely to return for more purchases from your store.
Streamline Operations
With SHIPHYPE, you can streamline your order fulfillment operations. Our 3PL will help you manage inventory and track shipments so that you have an accurate picture of what's happening in real-time. This helps to reduce errors and improve customer satisfaction.
Reduce Costs
SHIPHYPE helps you reduce costs associated with fulfilling Google Shopping orders. We offer competitive rates and can provide insights into optimizing your shipping process time and money.
Worldwide Distribution
If your customer base is global, you need a partner to reach customers globally. With SHIPHYPE, you can fulfill orders to customers worldwide with our extensive network of carriers.
Google Shopping orders are becoming increasingly popular among online retailers. By partnering with a 3PL like SHIPHYPE, you can set up your store quickly and easily to fulfill orders.
How Do 3PLs Connect With Google Shopping?
To connect with your Google Shopping account with a 3PL, you need to provide your Merchant Center account credentials. The 3PL will then set up the integration to manage orders and track inventory in real-time.
This helps streamline the order fulfillment process and makes it easier for customers to deliver their products on time. When setting up the integration, SHIPHYPE provides step-by-step instructions and helpful resources to help you start quickly.
Things To Consider When Looking for A 3PL for Google Shopping Orders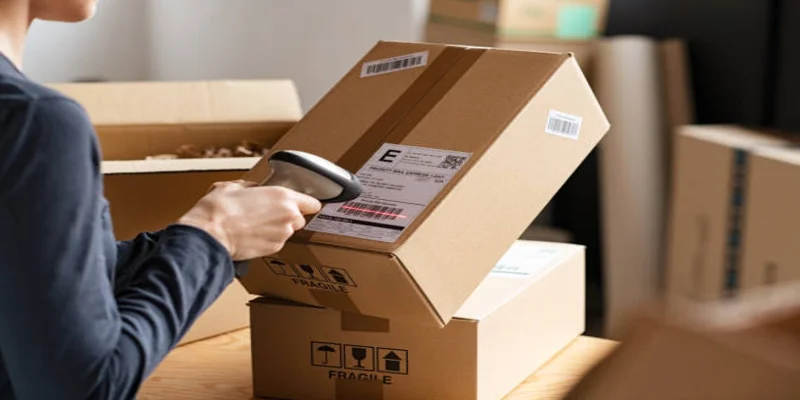 The market is overloaded with many fulfillment services, but not all may provide the needed services. A third-party logistics service outsources your order fulfillment needs to an experienced and reliable third-party provider. When selecting a 3PL for Google Shopping orders, make sure to consider the following:
Must-Have Legal Authorisation
It is important to look for a 3PL that is legally authorized to serve your area. This will help avoid any legal issues in the future. If there is any doubt, check your 3PL's licensing before signing any contract.
Inventory Management Capabilities
Make sure the 3PL you choose is capable of managing inventory so that you have an accurate picture of what's going on in real-time. This helps to reduce errors and improve customer satisfaction.
Needs To Be Experienced
Select a third-party provider with experience with Google Shopping orders and who understands setting up integrations. Many 3PLs provide helpful resources and step-by-step instructions to simplify the setup process.
Top 5 Options for Google Shopping Order Fulfillment
The top 5 providers for Google Shopping order fulfillment are:
SHIPHYPE
ShipBob
Fulfillment by Amazon (FBA)
Rakuten Super Logistics
vPost USA
Why Choose SHIPHYPE As Your Fulfillment Partner?
Fulfillment service is a need of the hour for businesses looking to expand their offerings. Whether a small business or a large enterprise, SHIPHYPE's 3PL can help you start quickly and easily. But what makes us the best of all other 3PLs? Let's have a look:
Strong Global Network
SHIPHYPE has a strong global network of carriers to ensure customers receive their orders on time. Our partnered carriers are reliable and can handle large order volumes.
Competitive Rates
We offer competitive rates so you can save money when fulfilling Google Shopping orders. We also provide insights into optimizing your shipping process to save even more.
Excellent Customer Service
We are committed to providing excellent customer service and support for all your fulfillment needs. Our team is available 24/7 to help you with any queries or issues related to your order.
Multiple Fulfillment Solutions
SHIPHYPE provides multiple fulfillment solutions to keep up with the ever-changing landscape of e-commerce. We have the capabilities to fulfill orders from any corner of the world.
If you're looking for a 3PL partner to help manage your Google Shopping orders, SHIPHYPE is your best bet. Contact us today to learn more about our services. We look forward to helping you take your business to the next level!
Request a quote
Fill the form below and our sales team will be in touch.
Don't like forms?
Email Us:
[email protected]