Looking to Outsource Order Fulfillment to a 3PL?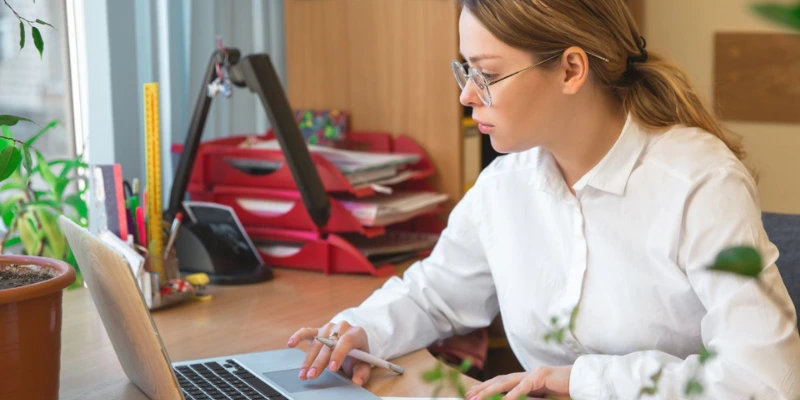 How to Fulfill DesktopShipper Cloud Orders?
DesktopShipper is the go-to cloud platform to help you streamline your e-commerce order fulfillment! All it takes is a direct connection from your store, and suddenly managing orders will no longer be a burden – our user-friendly dashboard makes monitoring orders easy. Enhance efficiency today with DesktopShipper's automated solution for effortless ordering success!
Streamline your fulfillment process with DesktopShipper! Select an order from the dashboard, click "Fulfill," and our platform will guide you every step of the way. From selecting a shipping carrier to entering tracking information and printing labels – it's easy! And remember batch processing.
How 3PLs Help Fulfill DesktopShipper Cloud Orders?
DesktopShipper Cloud is the ideal e-commerce platform to help simplify your shipping solution! With its specialized regulations, 3PLs can be a great ally in streamlining the process while helping you save time and money.
International Shipping Made Easy:
Shipping overseas can be complex for many e-commerce vendors, especially concerning customs regulations. However, 3PLs have expert knowledge and experience in global shipping procedures, an invaluable asset for reaching international customers.
Cheapest Shipping Method Based on Your Needs:
Avoid costly shipping mistakes and let 3PLs help you identify the most efficient delivery option. With their expertise in transportation, they are perfectly positioned to find a cost-effective solution based on your unique needs!
Save Money and Time on Large Shipping Operations:
For online sellers with vast shipping process operations, 3PLs can be an invaluable asset. With their technology and infrastructure expertise, these professionals who ship orders can handle the entire process.
How Do 3PLs Connect With DesktopShipper Cloud?
DesktopShipper Cloud offers 3PLs the ultimate power boost for their large shipping operation. Make life easier by taking advantage of all that DesktopShipper Cloud offers today!
Seamless Integration with Shipping Rules:
DesktopShipper Cloud elevates 3PLs operations to the next level through innovative integrations and streamlined processes. Quickly configure personalized shipping rules and workflows for optimum efficiency gains.
Multiple Shipping Methods:
DesktopShipper Cloud offers a variety of tailored shipping solutions – from ground to air and ocean freight – helping 3PLs provide outstanding service that perfectly suits their clients' needs.
Rate Shopping Feature:
DesktopShipper Cloud empowers 3PLs to take an informed approach when budgeting, as its powerful rate shopping feature helps identify the most economical carrier for any shipment.
Correct Postage Class:
With DesktopShipper Cloud, you can stop worrying about calculating the correct package postage class. This automated system makes it easy – to enter the weight and dimensions of each package and let our technology do all of the work!
Benefits Of Outsourcing DesktopShipper Cloud Fulfillment Needs
DesktopShipper's cloud-based fulfillment services provide businesses with a reliable way to quickly and effortlessly streamline their shipping processes. By outsourcing their fulfillment must to DesktopShipper, firms can relish a host of benefits:
Efficient Order Management:
DesktopShipper is the ideal solution for businesses to streamline their order management system. With comprehensive tracking and processing capabilities, managing orders has never been easier or more efficient!
Inventory Systems Integration:
Companies looking to improve their inventory management can benefit from DesktopShipper. This powerful system provides real-time updates, giving businesses the edge they need in managing their stock and streamlining processes.
Rate Shopping Feature Saves Money:
With DesktopShipper, businesses can easily save on shipping costs and increase profits. Our rate shopping feature guarantees that the most cost-effective delivery option is selected for each order automatically – so you never have to worry about overspending again!
Shipping Labels Management:
DesktopShipper helps businesses simplify their shipping processes with powerful label printing capabilities and streamlined document management. With these features, companies can reduce the chances of costly errors while keeping up with demand!
Things To Consider When Looking For A 3PL For DesktopShipper Cloud Orders
Finding the right 3PL to handle your cloud orders can be challenging. To make sure you pick the best fit for your business, here are some essential factors to consider when selecting a provider:
Compatibility with a Cloud-Based Shipping Solution:
Cloud-based shipping solutions like DesktopShipper can make the fulfillment process drastically more efficient. However, for it to run as smoothly and seamlessly as possible, you must also choose a 3PL provider that is compatible with your chosen software.
Batch Printing Capabilities:
Speed up your shipping processes with advanced batch printing capabilities. Look for a 3PL provider that offers this time-saving feature to enhance the efficiency of managing multiple orders!
Scalability for Enterprise Businesses:
For businesses that are preparing for rapid growth or already thriving as an enterprise, selecting a 3PL provider who can flexibly support your scale is essential. Having the right team in place will be vital to future success!
I hope you discovered this article helpful in choosing the right 3PL provider for your DesktopShipper cloud orders.
Top 5 Options For DesktopShipper Cloud Order Fulfillment
DesktopShipper offers a cloud-based order fulfillment resolution for e-commerce industries. Here are the top 5 options obtainable for users:
SHIPHYPE
Order Management
Inventory Management
Multi-Warehouse Support
Reporting and Analytics
DesktopShipper offers users comprehensive tools to manage their orders, inventory, and shipping while also providing valuable insights through reporting and analytics.
Benefits Of Working With SHIPHYPE As Your Fulfillment Partner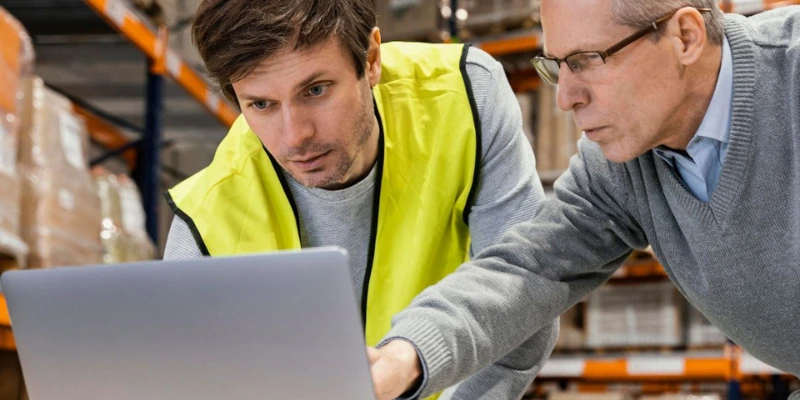 Effective order fulfillment is a cornerstone of success when running an e-commerce business. Customers will surely appreciate and stay loyal to reliable, timely deliveries that provide valuable peace of mind in every transaction.
Streamlined Order Fulfillment:
SHIPHYPE's integrated fulfillment platform and DesktopShipper Cloud put your order processing on autopilot. Your customers will always receive their orders when expected, with real-time tracking information for complete transparency and peace of mind.
Increased Accuracy and Reliability:
With SHIPHYPE's cutting-edge tech and a crew of fulfillment specialists that know the business inside out, you can trust your orders will be fulfilled accurately. Plus, stringent quality control measures mean reduced risk for errors or returns – so all you need to do is sit back and relax!
Cost Savings and Time Efficiency:
Outsource your order fulfillment with SHIPHYPE and unlock the full potential of your business. You can easily cut costs without sacrificing quality or turnaround time by trusting our streamlined processes and efficient operations.
Outsource order fulfillment to SHIPHYPE and focus on taking your business even further while we handle the rest so that you can provide an unforgettable customer experience.
Request a quote
Fill the form below and our sales team will be in touch.
Don't like forms?
Email Us:
[email protected]