Looking to Outsource Order Fulfillment to a 3PL?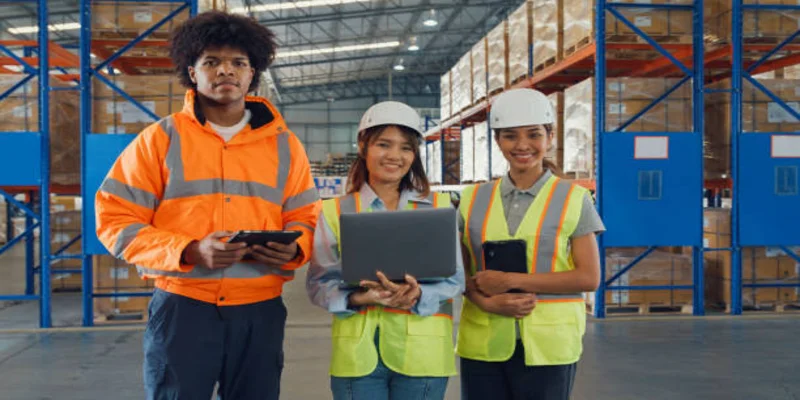 Advantages Of Using Fulfillment Warehouse In Los Angeles
Fulfillment services companies are the backbone of eCommerce businesses and logistics services. They help reduce costs, save time, and provide an attractive benefit to customers.
Los Angeles has many fulfillment companies offering various services, such as retail fulfillment, warehousing services, order fulfillment, and distribution centers for small businesses and large corporations. Many logistics services in Los Angeles can offer you the following advantages:
Enhance The Customer Experience
Fulfillment centers in Los Angeles can help enhance your customer's experience by providing the convenience of one-stop shopping. They can also offer faster delivery times, making it easier for customers to receive their orders quickly and efficiently. This enhances customer satisfaction and encourages repeat business.
Save Time And Money
Using an eCommerce fulfillment center in Los Angeles can help you save time and money by reducing the need for manual labor. Automated processes are used to quickly pick, pack, and ship orders, meaning your business can focus on other areas requiring more attention. Furthermore, you'll be able to reduce packing materials and shipping costs.
Multiple Distribution Centers
You can also take advantage of multiple distribution centers nationwide by utilizing fulfillment services in Los Angeles. This means that your customers can receive their orders faster and more efficiently. As a bonus, this multiple-distribution-center strategy is great for expanding into new markets.
Benefits of Working With Fulfillment Warehouse In Los Angeles
Often warehousing services in Los Angeles can offer additional outsource fulfillment services and storage. These include order assembly, packaging, and shipping. This will take the burden off of you so that you can focus on other aspects of your business, such as marketing and product design. Furthermore, working with a fulfillment warehouse in Los Angeles provides access to advanced technology, including automated tracking systems for orders throughout the supply chain.
This will help ensure that orders are accurate, timely, and secure throughout the process. In addition, Los Angeles is an ideal location for distribution due to its proximity to many major cities in the U.S., making it easier to get products out quickly and efficiently. Some significant benefits of selecting a fulfillment warehouse in Los Angeles include:
On-Time Delivery
Partnering with a fulfillment provider in Los Angeles means that orders are closer to the customers. This significantly reduces transit time and increases on-time deliveries. Shipping speed is important because it reflects positively on your business, keeps customers happy, and helps maintain customer loyalty.
Customer Satisfaction
When customers order an item, they expect it to be delivered quickly and without any issues. Working with a fulfillment center in Los Angeles helps you meet your customer's expectations because of its proximity to many other major cities. This will ensure you provide the best possible customer experience and help maintain customer satisfaction.
Brand Image
Customers are likelier to trust an eCommerce store that provides fast and reliable shipping services. Partnering with a fulfillment center in Los Angeles helps you build your reputation as a company that can be trusted for quick, on-time deliveries. This will help boost your brand image and make it easier to attract new customers.
SHIPHYPE, the leading fulfillment center in Los Angeles, offers you that edge. With our high-tech operations, guaranteed on-time delivery, and unbeatable customer service, your customers will come to know and trust the reliability of your business.
Services Offered By Fulfillment Warehouse In Los Angeles
From the moment you choose SHIPHYPE as your fulfillment center in Los Angeles, you can access our comprehensive list of services. We can help you with every step of the process, including:
Receiving & Quality Control
No one wants to get a damaged or broken product. That's why we employ the industry's most meticulous quality control procedures, which include incoming inspection, sorting, and repacking of contents.
Warehousing & Storage
We have spacious warehouses around Los Angeles where we can store your products safely and securely. We also constantly monitor our facilities to ensure your goods' safety and security.
Order fulfillment
Once your items have been stored in our warehouse, we can quickly fulfill orders as they come in. Our team is dedicated to ensuring that each customer receives their order on time and with the utmost care.
Shipping & Tracking
SHIPPING & TRACKING: We provide various shipping options to ensure your products arrive exactly when and where you need them. We also offer tracking on all shipments so that you can monitor their progress every step of the way. Our team is also available to help with any questions or concerns.
Things To Consider When Looking For Fulfillment Warehouse In Los Angeles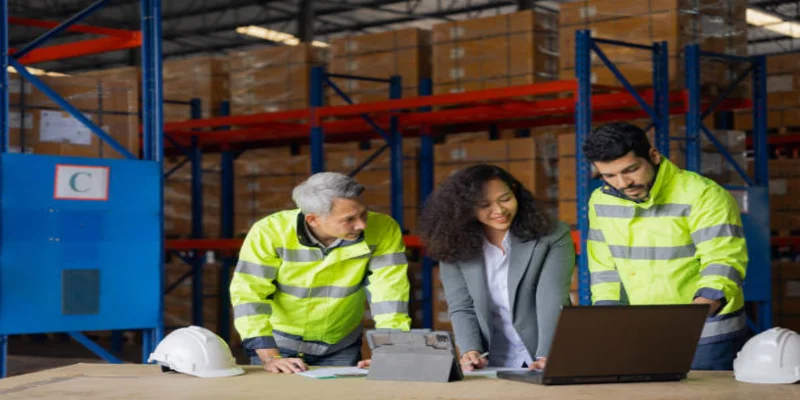 If you are in San Bernardino or running an online store, you might find yourself looking for a fulfillment warehouse in Los Angeles. Consider the following factors when choosing one:
Location
The location of the warehouse is important, as it affects how quickly your orders can be filled and shipped to customers. It's also important to consider how close it is to other businesses or facilities you may need, such as shipping companies or suppliers.
Services and Cost
The fulfillment warehouse should offer services tailored to your needs, such as inventory management, order processing, and returns management. It's important to research the cost of these services before making a decision.
Technology/Inventory Management
Look for a warehouse with modern technology that enables visibility into the inventory. This can help you identify order problems and track stock levels in real-time. Some warehouses also offer software that helps customers manage their inventory more efficiently, which can greatly benefit businesses dealing with large amounts of products.
With SHIPHYPE, you get the best of both worlds. We're a full-service third-party logistics provider that offers customized services and state-of-the-art technology. Our proprietary system provides real-time tracking and analytics, giving you complete visibility into your inventory.
Does Your Business Need a Fulfillment Warehouse In Los Angeles?
If you have an e-commerce business, you need a reliable fulfillment warehouse in Los Angeles to ensure you can handle the orders. SHIPHYPE makes it easy with our full services tailored to your needs. We offer fast delivery times and experienced team members dedicated to helping you succeed.
Why Choose SHIPHYPE?
It is not enough to have a reliable fulfillment warehouse in Los Angeles. You want one that offers customized services and state-of-the-art technology. But why SHIPHYPE? We truly understand what your business needs and provide solutions that fit.
Our services are designed to be efficient so you can focus on running your business, not worrying about logistics. We provide automated order fulfillment, inventory tracking and reporting, and personalized customer service with exceptional communication. The significant reasons to choose SHIPHYPE are:
No Overhead Costs
With no startup or overhead costs, you don't have to worry about investing in costly equipment or hiring staff. We provide all the tools and resources needed for a successful fulfillment operation without any upfront costs.
Flexible Services
Our services are completely adaptable and customizable to fit your business needs. Whether you need one-off orders or continuous fulfillment, SHIPHYPE can provide assistance and support.
Regional Expertise
We know all the intricacies of international shipping and regional trade compliance. With our expertise, you can ensure your shipments are getting where they need to go and don't incur any extra or unexpected costs.
Outstanding Support
At SHIPHYPE, customer service isn't just a priority; it's our passion. We're available 24/7 to answer any questions or concerns you might have about your shipments. And if any issues do arise, we provide personal assistance and speedy solutions.
If you are looking for reliable and cost-effective international shipping for your eCommerce platform, look no further than SHIPHYPE. Our experience, expertise, and exceptional support can help you reach your shipping goals with ease and confidence. Sign up now to see what we can do for you!
Request a quote
Fill the form below and our sales team will be in touch.
Don't like forms?
Email Us:
[email protected]