Looking to Outsource Order Fulfillment to a 3PL?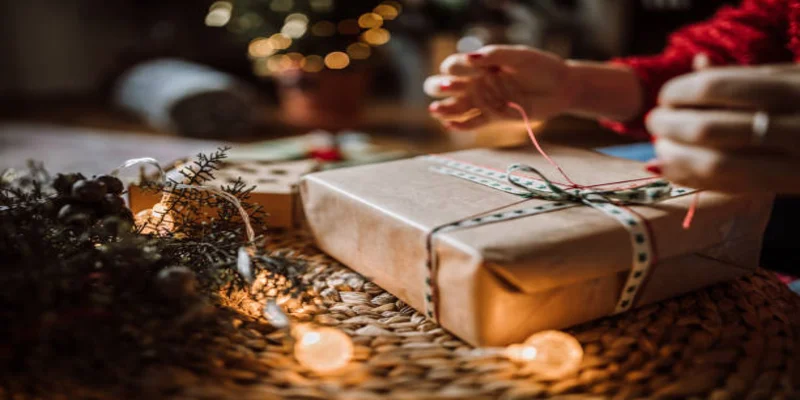 Do 3PLs Work With Brands That Require Custom Packaging?
Many brands usually require custom packaging solutions to ensure their products get the attention they deserve. With custom packaging, your branding can be featured prominently, and customers will get a better idea of what to expect from your product before unboxing it. However, this type of customization of branded box usually comes with added costs, which is why partnering with third-party logistics (3PL) companies for custom packaging is ideal.
Fulfillment services companies understand the importance of creating unique, high-quality branded packaging that stands out. Many 3PLs have in-house design teams specializing in developing packaging solutions for businesses of any size. From designing full-color custom labels to packing materials such as boxes and bags, fulfillment companies have the tools and resources to create eye-catching packaging that best reflects your brand's identity. The benefits of using customized packaging fulfillment services include the following:
Enhance Brand Recognition
Customized packaging can help businesses stand out from competitors and improve brand recognition. Using packaging that features the company logo and branding, businesses can reinforce their brand identity and make a lasting impression on their customers.
No More Boring Brown Box
With customized packaging, businesses can look beyond plain cardboard boxes and opt for something more exciting. Fulfillment companies offer a range of materials and design options that allow customers to create unique packages that fit their brand's identity. From die-cut boxes to colorful bags, you'll be able to find the perfect solution for your product packaging needs.
Better Protection For Products
Customized packaging can be designed specifically to protect the products being shipped. This can help reduce the risk of damage to fragile items during shipping and improve the overall quality of the product the purchaser receives.
Enhanced Marketing Opportunities
The unique look of custom packaging can help draw attention to your products and make them stand out from the competition. Using a branded design can also increase brand recognition, helping customers easily recognize your products even from afar.
Cost-Savings
Using customized packaging materials and designs can often be more cost-efficient than generic packaging materials. Customized packaging helps reduce the waste associated with large shipments and can also help make better use of space, resulting in fewer shipping costs.
How To Find A 3PL That Works With Custom Packaging?
Poly mailers, custom boxes, and more; when it comes to finding a 3PL that offers customized packaging solutions that fit your needs, there are many options. Order fulfillment is a crucial part of any business, so finding a 3PL knowledgeable about your specific needs is important.
Experience
Look for a 3PL with experience working with large and small orders, and be sure to ask questions about their custom packaging processes. Ensure they are familiar with the materials you want and any special requirements, such as custom printing and labeling.
Flexibility
When it comes to packaging, your 3PL should have the ability to be flexible when needed, such as accommodating changes in order size or adding additional features. The right 3PL will also be able to suggest reducing your packaging cost while maintaining the necessary quality and quantity standards.
No Overhead Fees
Some 3PLs charge overhead fees for orders, so ask about this before signing on with a provider. Ensure the chosen company offers competitive pricing and does not charge extra for custom printing or labeling services. Also, make sure that they clearly explain what is included in their quote and if any hidden costs may apply.
SHIPHYPE solves all your worries and ensures a hassle-free experience. We'll provide the best in class 3PL solutions with no overhead fees, so you can be sure you're getting the best value for your money.
Things To Consider When Shipping Orders With Custom Packaging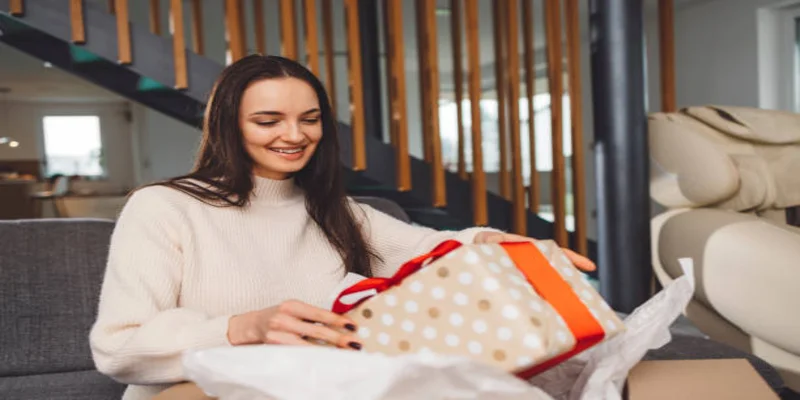 Custom packaging can help make your products stand out in an increasingly competitive market. Partnering with a 3PL specializing in custom packaging can make shipping orders with customized packaging much easier.
SHIPHYPE is an expert at creating and executing custom packaging solutions, so you'll never have to worry about your products getting lost or damaged along the way. We work with some of the best-in-class vendors to ensure we can provide our customers with the best quality materials. Our team of experts also has years of experience in package design and product optimization, so we can help you get the most out of your shipping process. Regarding custom packaging, several things need to be considered before deciding. These include
Taxes And Duties
You must be aware of any taxes and duties you incur when shipping your products. The 3PL service you choose will provide you with an accurate assessment of what taxes and duties you may need to pay to ship your products.
Product Compatibility
It is important to ensure that the materials used for custom packaging are compatible with the product. Our team of experts has extensive knowledge in this area, so they
Shipping Costs: We understand how important it is to keep shipping costs low, so our experts will work with you to get the best rate possible without sacrificing quality or safety.
Durability
Our team of engineers has worked hard to ensure that every custom package we create is designed to withstand the rigors of shipping while protecting your valuable items. We use the latest materials and technology, ensuring that your products arrive in perfect condition.
Environmental Impact
We continually work to reduce our environmental impact by using recycled materials, compostable packaging solutions, and eco-friendly shipping methods. We aim to provide the most efficient and cost-effective packaging solutions while reducing our carbon footprint.
SHIPHYPE's custom packaging fulfillment services provide excellent value for money and are designed to meet your specific needs. Our packaging professionals will work closely with you to create a custom package that meets all your requirements. We offer various options, including cushioning, void fill, protective films, straps, etc.
Differences Between Custom Packaging And Standard Packaging
Custom packaging is designed specifically to meet the needs of a company's product. In contrast, the standard is more generic and may not provide the same level of protection for your items. Custom packaging also offers cost savings and can help reduce packing time. In contrast, standard packaging may not be the most cost-effective or efficient option for your needs. Standard packaging includes odd sizes, shapes, and weights that can be difficult when trying to protect your items.
SHIPHYPE offers both customized and standard packaging solutions. It completely depends on your needs which packaging solution is better for you. If you need to ship multiple items of varying sizes, shapes, and weights, customized packaging can help keep them safe during transit and reduce the cost of shipping.
Why Choose SHIPHYPE As Your Fulfillment Partner?
If you have a gift shop that needs a customized packaging solution, SHIPHYPE has your back! We provide the best-in-class customer service that goes above and beyond to ensure you get the most cost-effective and efficient shipping solutions. With our custom packaging options, we can make sure each product is safely packed and delivered promptly. The reasons to choose SHIPHYPE include the following:
Global Shipping Solutions
We believe in ensuring each product is delivered securely, so our global shipping solutions make sending products anywhere in the world easy. We work with various carriers and shippers to find the most cost-effective solution for your business needs.
Quality Customer Service
At SHIPHYPE, we take customer service seriously. Our experts are always available to answer questions and provide helpful advice. Plus, our easy-to-use tracking system makes it easy to monitor your shipments as they cross the globe.
Custom Packaging
We understand that each product is unique and deserves its special packaging. That's why we offer custom packaging options for any size or shape of an item you need to ship. Whether it's a small envelope or an oversized box, we'll have the perfect solution for you.
Secure Delivery
We know your shipments are valuable, so we take extra measures to ensure secure delivery. Our experienced professionals will work with you to pick the best carrier and shipping option for your needs so you can rest easy knowing your items are in good hands. With us, you'll never have to worry about lost or damaged items again!
Affordable Shipping
At SHIPHYPE, we understand that budget is important when choosing a shipping provider. That's why we offer competitive rates on all our services so you can get the best value for your money. We are passionate about delivering quality shipping solutions that don't break the bank, so you can be assured knowing that you're getting the best bang for your buck.
We have various international shipping options if you want to ship items abroad. We can help you navigate the complexities of overseas shipping and ensure that your goods arrive safely and securely, all at an affordable price! Contact us for more information.
Request a quote
Fill the form below and our sales team will be in touch.
Don't like forms?
Email Us:
[email protected]