Looking to Outsource Order Fulfillment to a 3PL?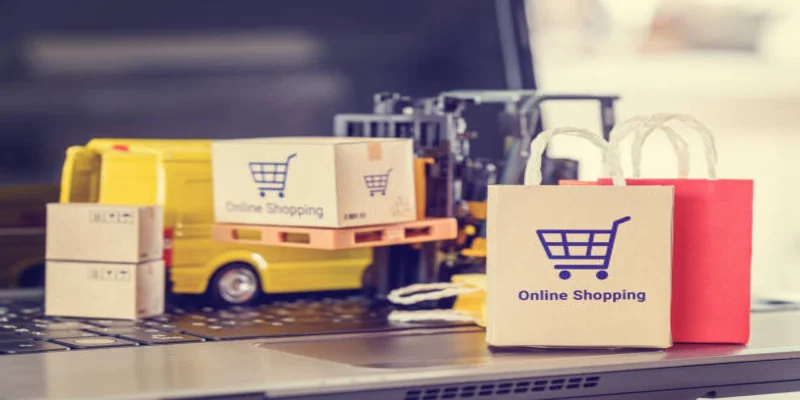 Advantages Of Using An eCommerce 3PL in Ontario
E-commerce business owners know the key to success is providing quality products and services with fast delivery. And for this, you need an efficient eCommerce supply chain tailored specifically to meet your needs. That's where a third-party logistics (3PL) provider comes in!
An eCommerce 3PL partner can help your Ontario business unlock cost savings on order fulfillment, inventory management, and pricing. By acting as an extension of your business, they can manage all eCommerce fulfillment processes from start to finish. They will provide a wide range of services such as order processing, warehousing & distribution, and returns management, all while helping you save money and pass on the savings to your customers. The advantages of using an eCommerce 3PL in Ontario include the following:
Managing Supply Chain
E-commerce platforms can benefit from the use of a 3PL partner to manage their supply chain. Your 3PL partner will be able to provide stock control, inventory management, and secure warehousing solutions. This will free up time and resources for you so that you can focus on other areas, such as marketing or customer service!
More Cost-Effective
Choosing a 3PL partner in Ontario can help you to save money on costs, with reduced warehousing and distribution costs compared to self-fulfillment. By outsourcing these processes, you can reduce the need for extra staff or resources that would otherwise be needed if you were carrying out these operations in-house.
Offer Flexibility
Choosing a 3PL partner in Ontario can give your business the flexibility it needs to grow and adapt. With warehouses located throughout the province, you can access multiple shipping points and storage options tailored to suit your specific needs. This will help you to meet customer demand quickly and efficiently.
Global Reach In Mean Time
E-commerce businesses that partner with a third party logistics services in Ontario can also benefit from their global network of partners. This gives customers access to multiple international markets, allowing them to reach new markets faster and simpler.
Benefits of Working with An eCommerce 3PL in Ontario
Well, Ontario's eCommerce fulfillment services are just the tip of the iceberg. Working with a fulfillment company warehouse in Ontario means you can benefit from improved customer service, reduced shipping costs, and more efficient inventory management. If you want to make your business as competitive as possible, an eCommerce 3PL warehouse is your best bet. Some of the benefits of working with a 3PL include:
Seamless Operations
Working with a 3PL means you can streamline all your operations, from inventory management to fulfillment. With their services, the entire process is automated and integrated into your system, allowing you to focus on other business areas.
Faster Shipping Speeds
For eCommerce logistics, speed is everything. 3PL warehouses have the latest technology and optimized processes to ensure your orders arrive quickly and accurately. This helps keep your customers happy and ultimately results in better customer satisfaction.
SHIPHYPE has the control over operations you need to ensure that your orders are fulfilled quickly and accurately. With our automated processes, we can offer quick shipping speeds without compromising on quality or accuracy. Plus, with our advanced tracking systems, you'll know exactly when your order leaves for its destination and when it arrives at its destination.
Services offered by eCommerce 3PL in Ontario
E-commerce order fulfillment is not easy, but it is easier with SHIPHYPE in Ontario. We have all the necessary resources to ensure that your orders get where they need to go promptly. The services offered by eCommerce 3PL may be different from each other; some of the most significant ones are:
Warehouse Management
We provide many services to ensure your warehouse is running smoothly and efficiently. From inventory management and pick & pack operations to storage, distribution, value-added services, and handling returns, our team can take care of all the details in an organized manner.
Temperature-Controlled Fulfillment Centers
If your online store carries temperature-sensitive products, eCommerce 3PL can help you ensure that your orders arrive in perfect condition. Our temperature-controlled fulfillment centers are equipped to maintain the right environment for your items and keep them safe until they reach their destination.
Logistical Support
We have a dedicated logistics professional team specializing in providing fast and secure shipping. Our professionals will provide detailed reports about your shipments, monitor their progress, and ensure each item is delivered as quickly and efficiently as possible.
Things To Consider When Looking For An eCommerce 3PL in Ontario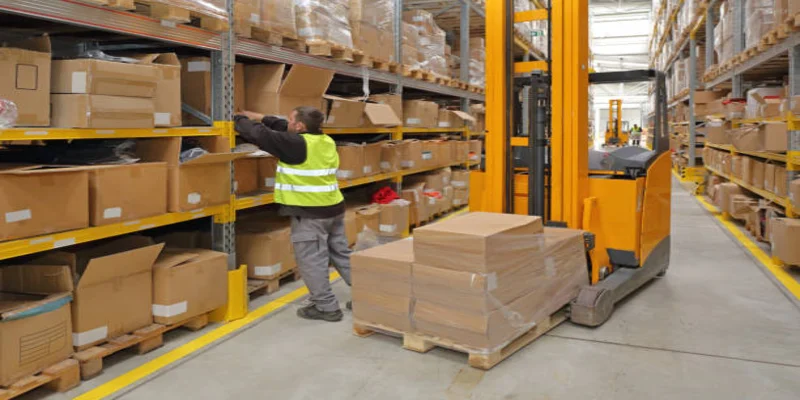 Searching the whole market for an eCommerce 3PL in Ontario is not easy. You'll need to consider several factors before making your choices, such as the size and scope of your business, the type of products you sell, and the level of customization and support required.
Customer Service
It would be best to always look for an eCommerce 3PL offering superior customer service. Look for companies that provide 24/7 customer support and have experienced, friendly employees willing to go the extra mile to ensure your satisfaction.
Location
It's important to choose a 3PL located in Ontario that can easily fulfill orders within the province. This will reduce delivery times, minimize shipping costs and ensure customer satisfaction.
Costs
The total cost of using a 3PL should include the expenses associated with fulfillment, warehouse storage, transportation, etc. Make sure to calculate all fulfillment pricing before making your final decision.
Does Your Business Need An eCommerce 3PL Provider?
If you have an eCommerce store or run a business that sells products online, then you need a 3PL. By outsourcing shipping and fulfillment tasks to a third-party logistics provider, you'll have more time to focus on growing your business.
Differences Between eCommerce 3PL Provider And Other Logistic Providers
An eCommerce 3PL provider specializes in the fulfillment of orders from online stores. They can save you time and money by providing warehousing, order management, shipping services, and more. On the other hand, other logistics providers may specialize in different types of logistics, such as air cargo or intermodal shipping.
SHIPHYPE specializes in both, so you can rest assured that all your eCommerce and logistics needs are handled in one place. At SHIPHYPE, we understand the challenges faced by online businesses. Our team of experienced professionals can provide services tailored to your business needs.
Why Choose SHIPHYPE?
We know choosing the right logistics partner can be a daunting task. We make it easy by providing a comprehensive suite of services that caters to all kinds of businesses. From small startups to large corporations, we have the capability and experience to give you the best solution for your business needs.
Our team understands how important customer satisfaction is for an online store, so here is the reason to choose SHIPHYPE for your e-commerce outsource order fulfillment need:
Experienced Professionals
Our experienced professionals are dedicated to providing you with the best possible service tailored to your business needs. We have expertise in logistics and operations so that we can provide you with a solution optimized for your business model.
Network Coverage
We provide services across multiple countries, so you don't have to worry about missing orders or shipments. Our network coverage guarantees that your customers get their orders on time, every time.
Cost-Effective Services
Our services are designed to be cost-effective for small and medium businesses. We provide a range of solutions tailored to fit your budget constraints, so you can maximize your profits without spending a lot.
Integrated Solutions
We understand that the success of any business relies on the effective integration of its various components. This is why we provide integrated solutions to ensure a seamless process that allows you to manage your operations efficiently and cost-effectively.
If you want to maximize your profits and get the most out of your resources, our integrated solutions will provide you with the tools. SHIPHYPE is here to give all eCommerce logistics-related services. So why wait? Our team is here to help you do more with less so you can make the most of your budget.
Request a quote
Fill the form below and our sales team will be in touch.
Don't like forms?
Email Us:
[email protected]