Looking to Outsource Order Fulfillment to a 3PL?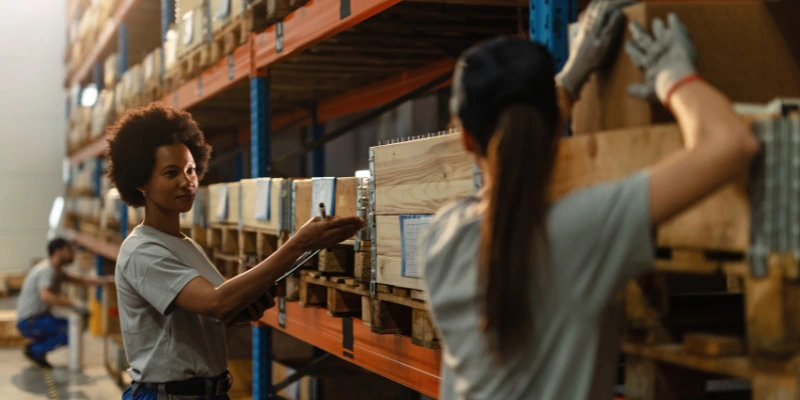 How To Fulfill Core Warehouse Orders?
To ensure the successful delivery of goods, warehouses must pay close attention to core order fulfillment. This process involves carefully selecting items from their respective storage areas utilizing top-tier methods such as batch, zone, and wave picking. With this meticulous approach, warehouse operations will reach peak efficiency levels with accurate and prompt deliveries!
The next step is to pack and label each item carefully to ensure a smooth delivery process. This attention to detail helps avoid mislabeled packages that could impede deliveries from arriving on time or undamaged. When shipping is on time, selecting a reliable carrier is essential to ensuring customer satisfaction and triumphant product arrival.
How 3PLs Help Fulfill Core Warehouse Orders?
Today's cutthroat business environment requires effective supply chain management strategies, and 3PLs are critical players in ensuring customer orders get fulfilled quickly.
Streamlined supply chain management:
Third-party logistics companies are experts in streamlining implementable supply chain solutions, collaborating with warehousing and distribution centers to guarantee maximum efficiency, cost-effectiveness, and performance.
Advanced warehouse management software:
3PLs are leveraging advanced warehouse management software to drive efficiency and accuracy in their operations. These systems provide the backbone of modern warehouses through real-time inventory tracking, order visibility, and complete shipping oversight.
Customizable solutions:
3PLs provide comprehensive supply chain solutions tailored to your company's unique goals and operations. Through close collaboration, they can develop strategic strategies for warehouse management that will deliver exceptional results.
Expertise in warehouse management:
Harness the invaluable expertise of 3PLs and make warehouse management a breeze! They can provide deep insights into how best to manage inventory, orders, and shipping processes – allowing businesses to stay ahead of common challenges with ease.
How Do 3PLs Connect With Core Warehouse?
3PLs are essential to today's executed supply chain, providing a wealth of capabilities to help businesses reach their goals. This discussion will explore how these providers can weave into core warehouses and form effective partnerships for streamlined logistics solutions.
Warehouse Management System (WMS):
A warehouse management system (WMS) is vital to efficient supply chain organization. Third-party logistics companies can partner with their core warehouses to ensure seamless communication and coordination regarding inventory, order fulfillment, and transportation operations.
Distribution Centers Benefit:
3PLs can turbocharge their operations by uniting with core warehouses. Doing so unlocks many advantages, including dramatically enhanced efficiency, reduced costs, and unbeatable customer service, making it an absolute must for any distribution center!
Other Software Providers:
Core warehouses leverage specialized software solutions, such as transportation and order management systems, to optimize their day-to-day operations. Streamlining the everyday processes enables them to stay agile while delivering dependable service.
Benefits Of Outsourcing Core Warehouse Fulfillment Needs
For organizations of all sizes, outsourcing Core Warehouse fulfillment has become an attractive alternative to managing fulfillment in-house. Let's dive deeper and explore the advantages of outsourced services for multiple industries' success.
Increased Efficiency and Cost Savings:
Outsource and amplify your warehouse fulfillment capabilities for greater efficiency and cost savings! Tap into the dedicated resources, invaluable expertise, and reliable order management of world-class fulfillment services to ensure timely shipment accuracy with seamless returns.
Access to Cloud-Based Software and Technology:
Fulfillment services utilize cloud-based software and technology to give businesses complete transparency into their orders, manage on-hand inventory, and ship. This ensures real-time visibility, which is invaluable for staying up-to-date with the latest information.
Scalability and Flexibility:
Need a reliable solution for managing sudden changes in demand? Outsourcing your fulfillment needs provides scalability and flexibility to ensure smooth operations despite fluctuating orders.
Industry-Specific Expertise:
Fulfillment services are a great way to add industry-specific expertise to your business. For instance, working with one specialized in e-commerce can help you protect and deliver your products quickly and safely!
Things To Consider When Looking For A 3PL For Core Warehouse Orders
In today's rapidly evolving business landscape, selecting the right 3PL for managing Core Warehouse operations is more critical than ever. We'll explore how to ensure your choice meets all your needs and helps you keep up with a changing world.
Professional Services:
Finding the right 3PL ensures your orders are managed with professional expertise and efficiency. Only settle for an experienced provider with a reliable infrastructure to handle your warehouse needs.
Deliver Data:
Make informed decisions for greater efficiency with a 3PL that provides real-time data on your Core Warehouse orders. This valuable insight can help you keep track of inventory levels, monitor order statuses and even ensure timely deliveries – all to benefit the success of your business!
Core's Customers:
Put your customers first! Select a 3PL provider that can accommodate their unique needs and deliver an effortless experience. Find one flexible enough to handle special requests, provide shipping solutions, and easily manage all customer service issues for their separate core.
Top 5 Options For Core Warehouse Order Fulfillment
Whether you're a small or large warehouse process, there's a strategy that can serve your needs and assist you in optimizing your order fulfillment processes.
SHIPHYPE
Pick and Pack
Batch Picking
Zone Picking
Automated Fulfillment
These are the top 5 choices for Core Warehouse order fulfillment, and the choice of the method relies on factors such as order volume, SKU count, and warehouse size.
Why Choose SHIPHYPE As Your Fulfillment Partner?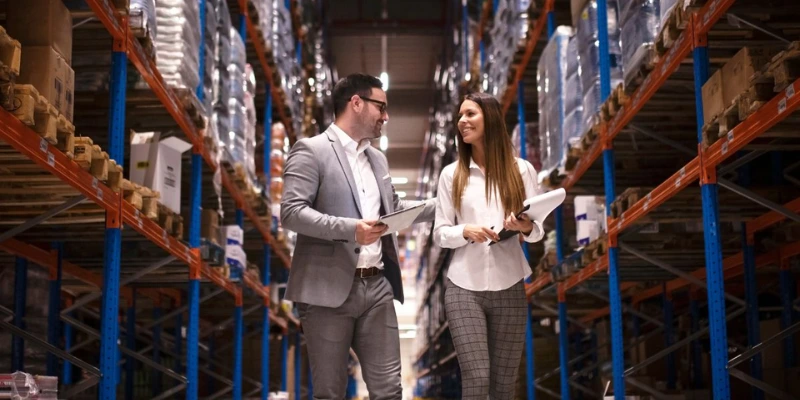 SHIPHYPE provides the perfect e-commerce order fulfillment solution for businesses looking to stay ahead of customer demand. Our quick and reliable services make us an ideal partner in your growth journey, offering key benefits such as:
Seamless Integration:
SHIPHYPE simplifies the process of shipping for business owners: our integration with Shopify, WooCommerce, and Magento makes it easy to keep orders, stock levels, and delivery information in sync.
Advanced Technology:
Stay one step ahead with SHIPHYPE! Our technology allows you to access real-time data and gain insight into your inventory, orders, and shipments. Make timely decisions that help keep you competitive in the ever-changing market.
Customizable Solutions:
At SHIPHYPE, we understand that no two businesses are the same. That's why our team is dedicated to helping you create a unique and professional fulfillment experience through tailored solutions.
Make a wise investment in your e-commerce success with SHIPHYPE. Our reliable and efficient fulfillment services offer customizability, allowing you to take your business to the next level of growth.
Request a quote
Fill the form below and our sales team will be in touch.
Don't like forms?
Email Us:
[email protected]