Looking to Outsource Order Fulfillment to a 3PL?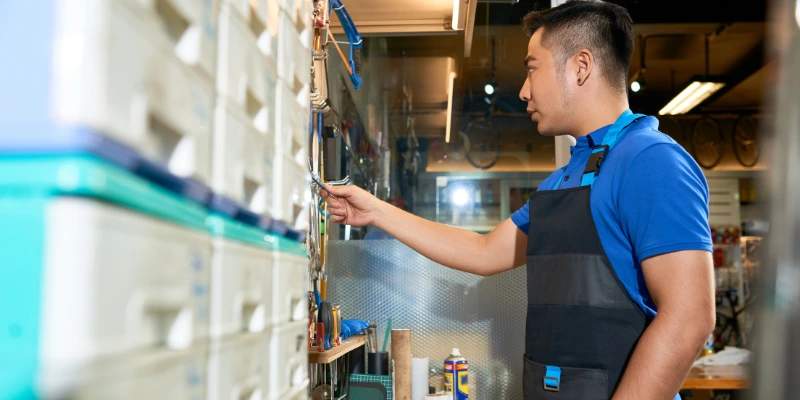 Advantages Of Using Warehousing Services In Los Angeles
LA businesses can unlock valuable resources and reduce risks through outsourced warehousing services. By leveraging the expertise of third-party facilities, they can optimize inventory management while enjoying advanced security features designed to keep products safe from harm or theft, giving them peace of mind without compromising storage capabilities.
Businesses can use third-party warehousing providers to easily store and track their products and enjoy value-added services like order fulfillment and transportation. By taking advantage of such outsourcing strategies, companies can significantly enhance their logistics capabilities for a streamlined supply chain, ultimately boosting efficiency alongside profitability.
Benefits Of Working With Warehousing In Los Angeles
Working with a warehousing and fulfillment services provider in Los Angeles has multiple advantages, from improved efficiency to cost savings. Let's explore what makes this city so advantageous for your business needs!
Efficient Operations:
Los Angeles has become a hub of opportunity for businesses wanting to streamline their operations with outsourcing. Warehouses and fulfillment centers abound in the city, providing various logistical options from which companies can choose.
Cost Savings:
Businesses can unlock the potential of their operations by outsourcing warehousing and fulfillment services, saving them money on overhead costs while offloading management responsibility for logistics.
Improved Customer Satisfaction:
Businesses in Los Angeles can improve their customers' satisfaction with their services by outsourcing logistics operations to a reliable provider, an option that will help them deliver faster.
Services Offered By Warehousing Services In Los Angeles
Los Angeles is home to a vibrant logistics and supply chain industry, with plenty of top-tier los angeles warehouse services at your fingertips.
Logistics Services:
Warehousing companies in bustling Los Angeles cover your logistical needs, from handling inventory to ensuring orders are fulfilled and products are safely where they need to go.
Supply Chain Logistics:
Efficiently managing the transportation of goods and services from origin to destination is no small feat. It requires intricate planning, oversight, and coordination, whatever the task may be, big or small.
Class Leading Logistics Provider:
These companies strive to deliver exceptional logistics solutions tailored to their customers' needs, guaranteeing they remain at the forefront of industry excellence.
Santa Fe Warehouse:
With over 40 years of experience in the business, Santa Fe Warehouse is a Los Angeles-based storage and distribution powerhouse. Promising unbeatable service with their cutting-edge technology and state-of-the-art facilities, they ensure businesses manage every facet of their supply chains effortlessly.
Things To Consider When Looking For A Warehousing Services Provider
Finding the right warehousing services provider for your business requires careful consideration. Here are a few highlights to remember when making this critical decision:
Location:
When selecting a warehouse provider for your needs, evaluate the location of customers and suppliers. Look for strategic placement that can facilitate the timely delivery within target markets.
Services offered:
When selecting a warehousing provider, it's essential to investigate their offerings thoroughly; ensuring they provide the necessary services for your business operations is critical!
Experience and expertise:
When selecting a warehousing and logistics provider, consider their extensive experience in the field. The best choice has achieved proven results for clients similar to you.
Technology and infrastructure:
Look for a provider who is at the forefront of warehousing services. Investing in technology and infrastructure, they can provide top-notch operations that are both efficient and effective.
Does Your Business Need A Warehousing Services Provider?
Warehouse services offer businesses in the Los Angeles area a plethora of benefits. By partnering with an international freight forwarder, companies can centralize their inventory and streamline supply chain management while receiving fast delivery times without navigating complex customs regulations on their own! Such solutions make global logistics easier than ever, taking big-scale operations to new heights.
Businesses can unlock improved order fulfillment operations by utilizing warehousing services in Los Angeles. Through a comprehensive pick, pack, and shipping system operated by an experienced fulfillment center, companies gain streamlined processes that boost customer satisfaction while freeing up resources to focus on other business areas.
Differences Between Warehousing Services Provider And Distributors
Warehousing service providers provide tailored solutions, including secure storage for goods with temperature control options to meet the specific warehousing facilities of their customers. They ensure effective inventory management and order fulfillment so that clients are always in-the-know about their shipments while managing security, handling, and maintenance responsibilities associated with stored items.
Distributors deliver manufactured goods from production to end customers, ensuring that every part of their transportation process is appropriately organized and tracked. By providing customized solutions tailored precisely to each client's needs, warehousing service providers and distributors help ensure stress-free shipping experiences.
What Type Of Companies Look For Warehousing Services In Los Angeles?
Businesses in Los Angeles have made this vibrant metropolitan center a bustling industry hub, and the demand for warehousing services to help with distribution business based is booming.
Manufacturing Companies:
Manufacturing companies need reliable storage spaces for their finished products and tailored management solutions to keep track of inventory with maximum productivity. An organized warehouse system is essential for ensuring customers get the goods they want at the right time!
E-commerce Companies:
Online retailers rely on warehousing services to keep their goods organized and within reach. To ensure fast delivery of products, these companies must seek out warehouses strategically positioned near customers.
Retail Companies:
Retail companies need customized storage solutions and transport providers to move their products from warehouses to stores, addressing all packaging, labeling, and kitting needs. This ensures customers receive a seamless international shipping experience when visiting retail outlets.
Streamline Your Supply Chain By Partnering With SHIPHYPE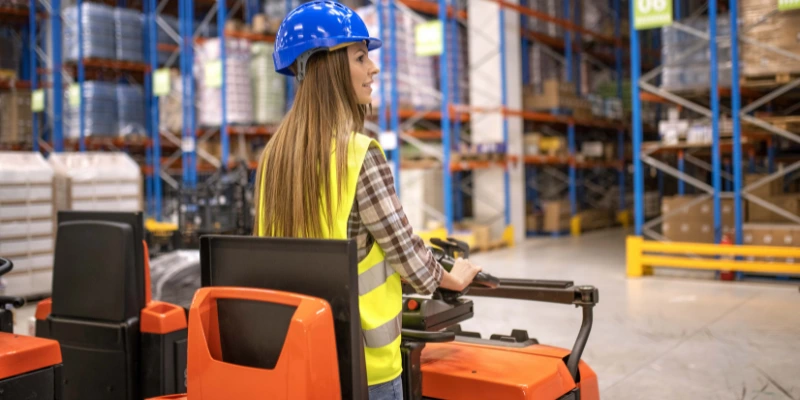 Let SHIPHYPE revolutionize your supply chain with our efficient warehouse and distribution center services in Los Angeles. THEIR expert team will help you streamline logistics, ensuring goods are delivered quickly and efficiently!
Family-Owned Warehousing:
SHIPHYPE Warehousing international companies is a proud family-run business supporting businesses of all sizes with their warehousing needs since 2011. This family affair brings expertise and personal attention to every client, creating custom solutions for each unique situation.
Warehouse Distribution Center:
As the beating heart of Southern California, Los Angeles is an ideal location for distributing goods across the region. At its center sits a warehouse that ensures these products reach their destination quickly and reliably.
Transportation Provider:
At SHIPHYPE Warehousing Services, They understand the importance of transporting goods quickly and efficiently. Their trucks and vans help you move your products from A to B. With us helping with transportation, moving has never been easier!
Request a quote
Fill the form below and our sales team will be in touch.
Don't like forms?
Email Us:
[email protected]