Looking to Outsource Order Fulfillment to a 3PL?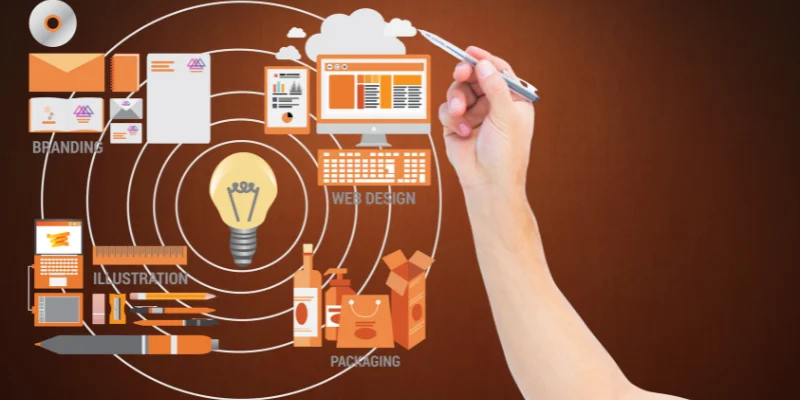 How To Fulfill Zoho Inventory Orders?
Fulfilling orders with Zoho Inventory is one of the most critical steps for any small business online. It lets you track inventory management, sales orders, and invoice payments. By automating your processes, you can ensure each customer's order is fulfilled quickly and accurately. With Zoho Inventory's 3PL integration, you can ensure your orders are handled efficiently and promptly:
Please choose the shipping vendor that fits your needs and connect it with Zoho Inventory. Plus, you can track orders in real-time – from when they arrive to when they're delivered – so you always know where your customers' demands are. With Zoho Inventory's 3PL integration, you can ensure your online business runs smoothly and efficiently.
How 3PLs Help Fulfill Zoho Inventory Orders?
Third-party logistics (3PL) providers play an essential role in helping small businesses, and large enterprises fulfill purchase orders through Zoho Inventory. 3PLs specialize in sales order fulfillment, providing multiple warehouses that store products for easy access when processing sales orders.
Streamlining Purchasing Processes:
3PLs are an ideal option for small businesses, as they can help streamline their purchase order processes and make managing inventory from multiple warehouses easier. They can also ensure accuracy when ordering goods from suppliers or vendors, ensuring that the received items match the original sales orders.
Optimizing Order Fulfillment:
3PLs also provide optimal order fulfillment, allowing businesses to keep their customers happy by ensuring that orders are fulfilled quickly and efficiently. They can help manage inventory more effectively and provide proactive tracking services for shipments.
Scalability and Cost Savings:
For large enterprises, 3PLs can offer a scalable and cost-effective solution to their order fulfillment needs. Their services are highly customizable, so businesses can choose the service that works best for them. Additionally, by relying on 3PLs for their order fulfillment needs.
How Do 3PLs Connect With Zoho Inventory?
Zoho Inventory provides various solutions to help customers connect with their 3PLs and increase efficiency. With Zoho Inventory, customers can access real-time shipping status updates from 3PLs, use integrated order management capabilities, and receive automated order status notifications. Customers can also use the software to create analytics dashboards that provide insight into customer and shipment data, allowing them to track performance metrics and make data-driven decisions easily.
Furthermore, Zoho Inventory simplifies the process of onboarding 3PLs by providing customers with a secure platform for connected communication and data sharing. By utilizing these 3PL integrations, customers can achieve greater control over their supply chain and ensure a reliable workflow for improved customer satisfaction.
Benefits Of Outsourcing Zoho Inventory Fulfillment Needs
Outsourcing the fulfillment of Zoho Inventory needs offers businesses a range of advantages. Through 3PL for Zoho Inventory, companies can enjoy the benefits of quickly ordering, shipping, tracking, and returning their goods.
Streamline Your Order Processing:
Outsourcing your Zoho inventory fulfillment needs to a 3PL helps you streamline and simplify the order processing process, which can help reduce errors and save time. With a reliable 3PL partner, you'll be able to cut down on time-consuming manual tasks and provide customers with faster order fulfillment.
Scale Your Operations:
Regarding Zoho inventory fulfillment needs, partnering with a 3PL can help you scale your operations and grow faster than you would if you managed all those processes in-house with access to advanced technology and resources.
Leverage Expertise:
A great benefit to outsourcing your Zoho inventory fulfillment needs the ability to leverage expertise from a third-party logistics provider. With experience managing inventory systems and order fulfillment processes, a 3PL can help you get the most out of your Zoho inventory.
Things To Consider When Looking For A 3PL For Zoho Inventory Orders
When handling Zoho Inventory orders, partnering with a 3PL (Third-Party Logistics) provider can save time and money. But choosing the right 3PL for your needs is an important decision that requires research and consideration.
Look for Scalability:
As your business grows and more orders come in, you'll need to ensure that the 3PL provider you choose can handle the increased order volume. Make sure they can scale with your needs so that you can continue providing high customer service.
Check for Zoho Inventory Integration:
Since you're looking for a 3PL specifically for Zoho Inventory orders, you'll want to ensure they can integrate with the platform. This will allow your team to easily manage orders, track inventory levels, and more so that you can provide the best customer experience.
Seek Out Experienced Providers:
Look for 3PLs that have experience working with Zoho Inventory. They will likely be more knowledgeable about using the platform and can provide you with better support when needed to get the most out of your order fulfillment process.
Top 5 Options For Zoho Inventory Order Fulfillment
Regarding managing order fulfillment, Zoho Inventory presents several options to streamline your shipping process. Here are the top 5 choices for Zoho Inventory order fulfillment.
SHIPHYPE
Fulfillment by Zoho Inventory
ShipStation Integration
ShipRocket Integration
FedEx Integration
Whether you prefer to use Zoho's fulfillment benefit or integrate with a third-party provider, Zoho Inventory has opportunities to suit your needs and streamline your order fulfillment process.
Benefits Of Choosing SHIPHYPE For Zoho Inventory Fulfillment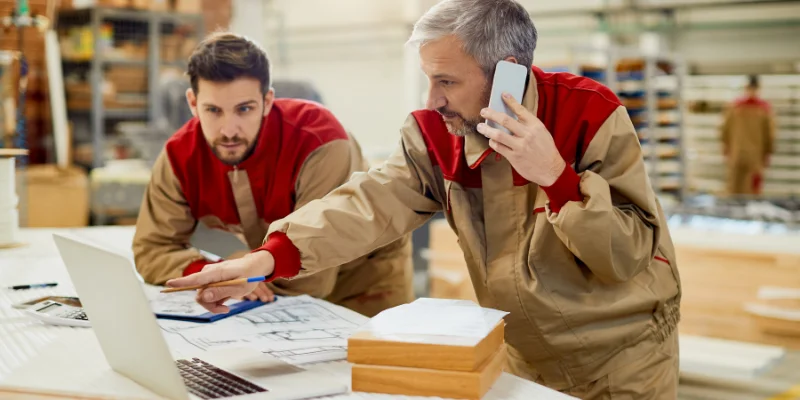 SHIPHYPE offers a comprehensive and streamlined solution that saves time and money. We provide the highest quality services so that you can manage your inventory with confidence and peace of mind.
Streamline Your Zoho Inventory Management:
SHIPHYPE's 3PL for Zoho Inventory lets you streamline your inventory management processes, from order processing and shipping to stock tracking and reporting. Our intuitive platform gives you complete control over the entire inventory lifecycle in one place.
Automate Shipping & Online Orders Processing:
SHIPHYPE's 3PL for Zoho Inventory allows you to automate all your shipping and online order processing, providing the peace of mind from knowing each part of the process has been handled correctly so that you can devote more time to growing your business.
Economical Shipping Rates:
We provide economical shipping rates to our customers through established partnerships with leading shipping carriers such as UPS, DHL, and FedEx. This ensures you get the best possible deals for all your shipping needs because we manage the entire process from start to finish.
Request a quote
Fill the form below and our sales team will be in touch.
Don't like forms?
Email Us:
[email protected]