Looking to Outsource Order Fulfillment to a 3PL?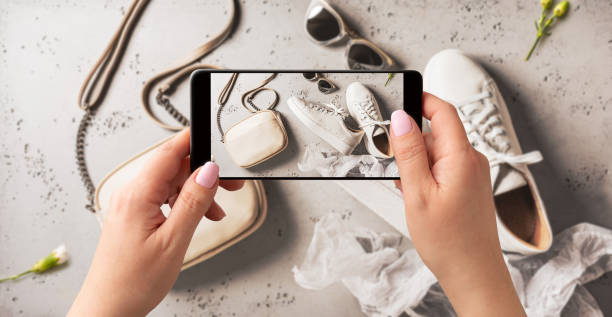 How Do 3PLs Connect With WooCommerce?
When a 3PL (Third Party Logistics) is integrated with your WooCommerce store, it allows you to outsource your order fulfillment processes. This means that 3PLs can take care of all the time-consuming tasks related to order fulfillment, such as packing and shipping products, tracking shipments, and managing returns.
SHIPHYPE's 3PL for Woocommerce takes things one step further by providing you with a centralized platform to manage all aspects of your fulfillment operations. With our 3PL for WooCommerce, you can easily track inventory levels, monitor shipment progress, and even return products from any store location. Our dashboard also provides detailed reports on your performance and insights into customer satisfaction metrics so that you can make data-driven decisions to optimize your operations.
Benefits of Outsourcing WooCommerce Fulfillment Needs
Woocommerce is very diverse. We at SHIPHYPE can fulfill a wide range of products, from apparel to electronics, books, and beyond. By outsourcing your order fulfillment services to us, you'll save time and money that you can use on other aspects of your business.
We understand that managing a woocommerce store is no easy task. That's why SHIPHYPE provides 3PL solutions to make your life easier. WooCommerce fulfillment needs have many benefits. Here are some of the most important ones:
Increased Efficiency
By outsourcing your order fulfillment, you can save time and money by streamlining processes and ensuring that orders are fulfilled accurately and on time.
Improved Customer Experience
With 3PLs, you can provide customers with a better shopping experience by offering them faster delivery times and more convenient shipping options.
Reduced Overheads
Outsourcing fulfillment helps to reduce overhead costs associated with order processing, storage, and even returns.
With SHIPHYPE's 3PL for WooCommerce, you can reap all the benefits of outsourcing your fulfillment needs without sacrificing quality or customer service. We provide a comprehensive, integrated platform to manage all aspects of your fulfillment operations and ensure that orders are fulfilled quickly and accurately. Hence, your customers have an enjoyable shopping experience.
Things To Consider When Looking For 3PL
We all know the woocommerce world is growing and gaining more popularity daily. Businesses are choosing woocommerce stores as their go-to platform to sell their products. However, while setting up a store is easy, one big challenge that woocommerce stores face is Shipping.
Shipping can be tricky for woocommerce stores since the product range tends to vary, and customers expect free or affordable shipping charges. That's where SHIPHYPE steps in! Our 3rd-party logistics solutions are designed to make your life easy regarding shipping woocommerce products.
We offer a wide range of services, from printing labels to picking, packing, and shipping the final product. But before shipping woocommerce products, there are some key points to consider when looking for 3PL service:
Shipping Methods
It is compulsory to offer reliable shipping methods that your customers can trust. The most popular ones are USPS, FedEx, and UPS, but more options are available. Research the best shipping methods for your business and select the ones that fit your budget and customer expectations. SHIPHYPE has all the major couriers so that you can choose as per your preference.
Shipping Fees
The cost of shipping is one of the main factors in customer satisfaction. Ensure that you offer various options for your customers and provide incentives such as discounted rates. We at SHIPHYPE are dedicated to providing our customers with the most cost-effective shipping solutions to make their woocommerce store as profitable and efficient as possible.
Customs Clearance
Woocomerce stores also have to consider customs clearance services when shipping internationally. Customers expect their woocommerce products to be delivered on time and without any issues, so it's important to ensure that you are familiar with the local laws regarding customs clearance. SHIPHYPE offers the best in class customs clearance services, ensuring a smooth delivery process.
Taxes And Duties
Taxes and duties also have to be considered when shipping woocommerce products. Depending on the country, different taxes and duties might apply, so it's important to research beforehand to avoid any costly mistakes. SHIPHYPE can provide helpful information regarding your shipments' applicable taxes and duties.
Why Choose SHIPHYPE As Your Fulfillment Partner?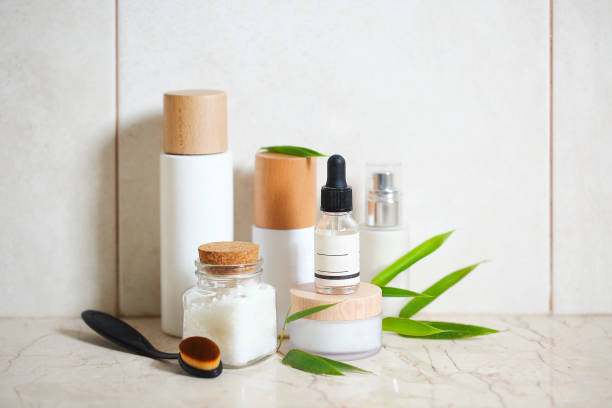 At SHIPHYPE, we understand the importance of providing quality fulfillment services. That's why we offer an extensive list of features to ensure your woocommerce store runs efficiently and effectively. With our 3PL solutions, you can trust us to take care of all your shipping needs. Our Services include:
24/7 Customer Support
Every woocommerce store needs reliable customer support. Our team is available 24/7 to help you with any issues or questions. It is very important to us that we provide the best customer experience possible. SHIPHYPE goes above and beyond to ensure that your customers are satisfied with their orders.
Integrations
We also offer integrations with various platforms, such as Shopify, Amazon, eBay, and many more. This allows us to connect seamlessly with your store's platform for a seamless fulfillment process.
Real-Time Analytics And Reporting
Finally, we provide real-time analytics and reporting services. This helps you stay on top of the latest trends in your woocommerce store. With our data-driven approach, you can make better decisions and run a more efficient business.
Accurate Tracking
We also offer accurate tracking of orders so you can always track where your woocommerce products are and when they will arrive. With our detailed tracking, you'll never have to worry about lost or delayed shipments.
Stress-Free And Cost-Efficient
Finally, our services are stress-free and cost-efficient. We at SHIPHYPE make it easy to outsource your order fulfillment services so you can focus on other important aspects of your business. If your woocommerce store is looking for a reliable and cost-effective fulfillment solution, SHIPHYPE should be your go-to.
At SHIPHYPE, we understand that managing a woocommerce store isn't always easy. That's why we provide 3PL solutions to make your life easier. With our services, you can trust us to take care of all your shipping needs and provide the best customer experience possible. Contact us today for a free consultation and learn more about how SHIPHYPE can help you succeed.
Request a quote
Fill the form below and our sales team will be in touch.
Don't like forms?
Email Us:
[email protected]