Looking to Outsource Order Fulfillment to a 3PL?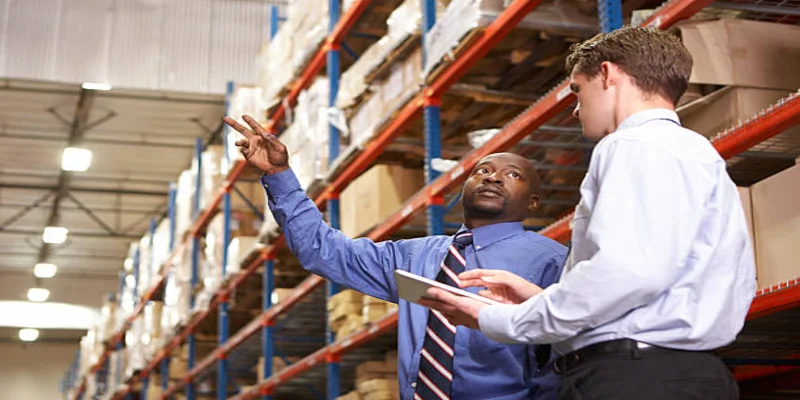 Advantages of Using a 3PL that specializes in B2C Fulfillment New Jersey
Employing a specialized Third-Party Logistics (3PL) provider for Business-to-Consumer (B2C) fulfillment centers in New Jersey can be a game-changer for companies seeking efficient and customer-centric supply chain management solutions. A 3PL specializing in B2C fulfillment understands the unique demands and intricacies of catering directly to end consumers. This expertise translates into many advantages that can significantly enhance a company's operations, customer satisfaction, and bottom line.
Tailored Customer Experience:
A 3PL specializing in B2C fulfillment in New Jersey is adept at creating personalized experiences for end customers. From custom packaging to branded inserts, they ensure each order feels special and aligned with the company's brand image.
Optimized Last-Mile Delivery:
Leveraging local knowledge and networks, these 3PLs excel at navigating the complexities of last-mile delivery. They can streamline routes, manage time slots, and even offer options like same-day or next-day delivery, enhancing overall customer satisfaction.
Inventory Management Expertise:
Specialized 3PLs in B2C New Jersey fulfillment centers are proficient in handling diverse product lines and managing variable demand patterns. They employ advanced software systems to track and forecast inventory levels, reducing stockouts and overstock situations.
Cost Efficiency and Scalability:
By outsourcing New Jersey fulfillment services to a specialized 3PL, businesses can reduce fixed costs associated with warehousing, labor, and technology investments. Additionally, these providers offer scalable solutions, allowing companies to adapt to seasonal fluctuations or sudden spikes in demand.
Services Offered By 3PL Companies In New Jersey
Third-party logistics (3PL) companies in New Jersey are pivotal in streamlining business supply chain operations. These companies offer a diverse range of services that are essential for efficient and cost-effective logistics management. From warehousing solutions to order fulfillment, 3PL providers in New Jersey cater to the unique needs of businesses, ensuring products reach their destinations promptly and seamlessly.
Logistics Services:
3PL companies in New Jersey specialize in comprehensive logistics services. This encompasses the planning, execution, and control of the movement of goods. They manage transportation, distribution, and inventory, ensuring products reach their destinations efficiently.
Distribution Services:
Distribution services offered by 3PL companies in New Jersey involve efficiently handling and moving goods within a specified network. This includes sorting, labeling, and consolidating shipments, ensuring that products are ready for delivery to their final destinations.
Warehousing Services:
Warehousing services provided by 3PL companies involve the storage and management of inventory. These companies have strategically located warehouses in New Jersey equipped with advanced technology to optimize storage space and facilitate seamless inventory tracking.
Order Fulfillment:
3PL companies in New Jersey excel in order fulfillment, a critical aspect of the supply chain process. This service involves processing customer orders, picking and packing products, and ensuring accurate and timely delivery to end customers.
Transportation Management:
3PL providers in New Jersey offer transportation management services to optimize the movement of goods. This includes selecting the most cost-effective carriers, managing shipping schedules, and ensuring timely delivery to meet customer expectations.
Things To Consider When Looking for a B2C Fulfillment New Jersey Provider
Selecting the right Business-to-Consumer (B2C) fulfillment provider in New Jersey is a critical decision that can significantly impact the success of your business. Whether you're a small e-commerce store or a large retail operation, finding the right partner for your fulfillment needs is essential for efficient operations and satisfied customers. Several key factors must be considered when evaluating B2C fulfillment providers in the New Jersey fulfillment center to ensure you make an informed choice.
Location and Proximity:
The geographical location of the eCommerce fulfillment center is crucial. It should be strategically positioned to reach your target customer base efficiently. Consider factors like proximity to major transportation hubs and your customer demographic.
Capacity and Scalability:
Assess the provider's capacity to handle your current volume of orders and evaluate their ability to scale as your business grows. A flexible fulfillment partner will be equipped to accommodate seasonal spikes and sudden surges in demand.
Technology and Integration Capabilities:
Evaluate the technology infrastructure of the fulfillment provider. They should have advanced systems for order processing, inventory management, and real-time tracking. Compatibility with your existing systems is also important for seamless integration.
Order Accuracy and Timeliness:
Accuracy and speed in fulfilling customer orders are paramount. Inquire about the provider's order accuracy track record and turnaround time for processing and shipping orders.
Does Your Business Need a B2C Fulfillment New Jersey Provider?
If your business involves selling products directly to individual consumers, especially through online platforms, then a B2C fulfillment provider in New Jersey can be immensely beneficial. These specialized providers handle the entire process, from receiving, processing, and packing orders to ensuring timely and accurate delivery to customers' doorsteps. With their expertise in New Jersey's logistics landscape, they can streamline your supply chain, reduce shipping costs, and enhance customer satisfaction. This enables you to focus on growing your business while leaving the complexities of fulfillment services companies in capable hands.
What Type of Companies Look For B2C Fulfillment New Jersey?
Companies that engage in direct sales to individual consumers, especially through online platforms, are the primary candidates for utilizing a B2C fulfillment provider in New Jersey City. This includes e-commerce retailers, subscription services, direct-to-consumer brands, and traditional retailers expanding their online presence. Any business aiming to streamline order processing and improve customer satisfaction can benefit from B2C order fulfillment services in New Jersey.
Why Choose SHIPHYPE?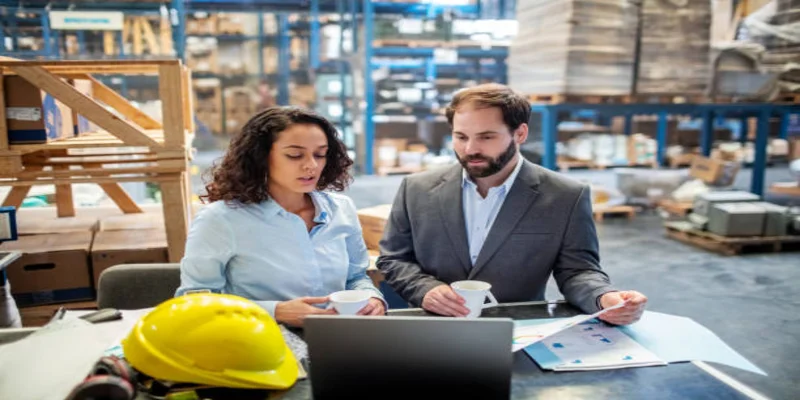 At SHIPHYPE, we recognize the pivotal role that streamlined fulfillment plays in the success of businesses, especially in today's fast-paced market. When you choose SHIPHYPE as your fusion fulfillment provider, you can access many advantages that can significantly impact your operations and customer satisfaction. Let us highlight the key reasons why partnering with SHIPHYPE is a smart choice for your business.
Specialized in B2C Fulfillment:
At SHIPHYPE, we excel in Business-to-Consumer (B2C) fulfillment, focusing on meeting direct-to-customer operations' unique needs and expectations. This specialization ensures that every order is processed with precision and care.
Efficient Returns Management:
At SHIPHYPE, we recognize the importance of handling returns effectively. Our dedicated team manages the entire process, from inspection to restocking, ensuring that returned items are processed with the same care and efficiency as outgoing orders.
Value-Added Services for a Personal Touch:
In addition to standard fulfillment services, SHIPHYPE offers value-added options like kitting, assembly, and custom packaging. These services allow you to add a unique touch to your products and enhance the overall customer experience.
reeing Your Resources for Core Business Goals:
By entrusting your fulfillment needs to SHIPHYPE, you can redirect your valuable time and resources toward growing and expanding your business. We handle the complexities of fulfillment, allowing you to focus on what you do best.
Dedicated Customer Support:
Our team at SHIPHYPE is committed to providing exceptional customer support. We are readily available to address any inquiries or concerns you may have. Clear communication is a priority in our partnership.
Let SHIPHYPE be the backbone of your fulfillment operations, enabling you to thrive in today's competitive market. Contact us for more details.
Request a quote
Fill the form below and our sales team will be in touch.
Don't like forms?
Email Us:
[email protected]