Looking to Outsource Order Fulfillment to a 3PL?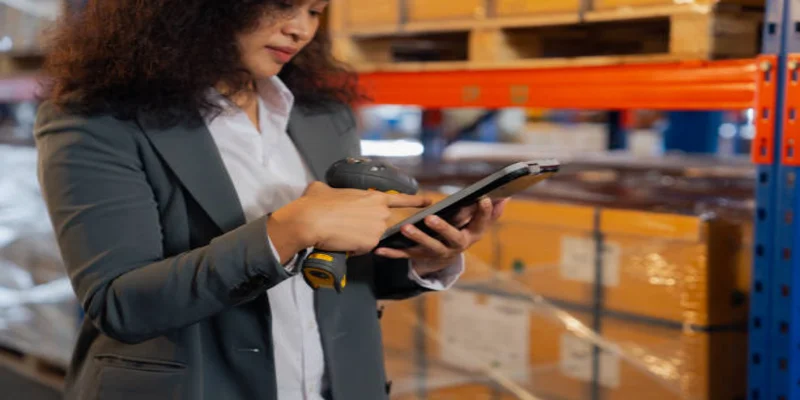 How to Fulfill Salesforce Orders?
The order management of Salesforce can be made easier when you use a 3PL or third-party logistics provider. There are many LMS logistics solutions that offer step integration-specific instructions for order fulfillment. This allows you to integrate orders from your e-commerce sources, inventory integrations, and your integrations cost-effectively. It streamlines the entire process of ordering and increases maximum efficiency.
When utilizing a 3PL provider, they provide an onboarding service that takes less than one hour to set up. You can then begin utilizing their standardized order for destinations and most integrations without extra fees associated with the setup process. To fulfill the salesforce order, the following steps should be taken:
Search for A Good 3PL
The first step is to find a good, reliable 3PL provider. When you're looking for a 3PL, check to make sure they have experience in the order fulfillment industry. Also, consider the location of their warehouse. For example, if you are located in San Francisco, then using a 3PL located in California will play a pivotal role in order fulfillment success.
Integrate With Salesforce
The second step is to integrate your 3PL with Salesforce. This process is straightforward, but it's important to do it correctly to fulfill orders properly.
Finalize The Setup Process
The final step in the order fulfillment process is setting up the integration. Once you have integrated your 3PL with Salesforce, you can begin fulfilling orders. This setup process should only take a few minutes, and there are no upfront costs.
And that's all it takes to get started fulfilling Salesforce orders with a 3PL provider. SHIPHYPE is a great 3PL that offers order fulfillment services with no extra fees associated with setup or order fulfillment.
How 3PLs Help Fulfill Salesforce Orders?
3PL is a bridge between order fulfillment and salesforce, enabling you to streamline the entire process. Managing an e-commerce business is tough, and 3PLs can help you do it more quickly and cost-effectively. They offer services that allow you to set up integrations with your e-commerce sources and other platforms, such as inventory management systems. 3PLs help fulfill salesforce orders in the following ways:
Streamline Your Shipping Operations
The entire process of order fulfillment can be streamlined with the help of a 3PL. This includes all aspects of shipping, from order placement to delivery. SHIPHYPE as your best 3PL partner, can help you manage your entire order fulfillment process more efficiently.
Save Money On Shipping
3PLs can also help you save money on shipping costs by allowing you to ship items in bulk, which reduces overall costs. SHIPHYPE offers competitive rates and can help you get the most out of your 3PL services.
Increase Efficiency
Finally, 3PLs can help you increase efficiency by allowing you to quickly and easily fulfill orders. With SHIPHYPE, you can be sure that your orders will be shipped on time and with maximum accuracy.
Enhance Audience Reach
3PLs also help you to expand your reach by allowing you to offer faster shipping options that can help to attract more customers. This can especially benefit e-commerce businesses, as customers always look for faster delivery times.
How Do 3PLs Connect With Salesforce?
It is important to have a 3PL provider that is compatible with Salesforce. SHIPHYPE offers both standard integrations and custom ones so that you can connect your salesforce account with your 3PL to easily manage all aspects of your order fulfillment process. To connect with SHIPHYPE, follow their instructions and utilize the 3PL services. All you need to do is log in, enter all the necessary information to start fulfillment, and you're ready to go.
Things To Consider When Looking For A 3PL For Salesforce Order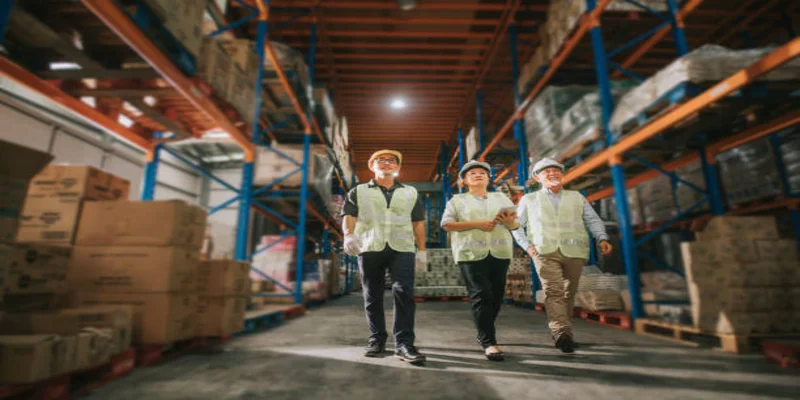 A third-party logistics provider can be a crucial element of your fulfillment order process, so it's important to take the time to find the right 3PL. When searching for one, there are a few things that you should consider:
An Experienced Provider
It's important to find a 3PL that is experienced in order fulfillment. SHIPHYPE has decades of experience in e-commerce order sources and can help you with every process step, from order placement to delivery. If your 3PL doesn't have enough experience, it can lead to costly delays and mistakes.
Competitive Rates
You should also look for a 3PL that offers competitive rates so you can get the most out of their services. SHIPHYPE offers some of the lowest prices in the industry, making them a great option when looking for a 3PL.
Global Distribution Network
Finding a 3PL with a global distribution network is important to expand your reach. SHIPHYPE has multiple centers worldwide, ensuring that your orders are fulfilled quickly and accurately no matter where they are shipped.
Customs Clearance and Tracking Support
Finally, looking for a 3PL that offers customs clearance support and real-time tracking options would be best. SHIPHYPE provides both services to ensure your orders are fulfilled accurately and on time.
Top 5 Options for Salesforce Order Fulfillment
The top 5 3PLs for Salesforce order fulfillment are:
SHIPHYPE
Fulfillment by Amazon
ShipBob
Coldchain Solutions
DCL Logistics
All of these providers offer excellent services, but SHIPHYPE is the clear winner when it comes to providing the best service and competitive rates. With decades of experience in order fulfillment, they can help you get your products to customers quickly and accurately.
Why Choose SHIPHYPE As Your Fulfillment Partner?
Choosing a fulfillment service for your business is your most important decision. SHIPHYPE offers a comprehensive range of services that will help you maximize efficiency and reduce shipping costs. They also have decades of experience in order fulfillment, ensuring your orders are handled accurately and quickly. The benefits of using SHIPHYPE include the following:
Experienced Staff
We don't just have a team of experts, but we also have decades of experience in order fulfillment that our staff can draw upon to ensure your orders are handled exactly how you want them. Not only that, but SHIPHYPE also provides real-time tracking as well as customs clearance support so your orders get where they need to go on time.
Scaled Operations
The SHIPHYPE team is experienced in scaling operations for businesses of all sizes. They understand that order fulfillment has different needs depending on the size and complexity of your business, so they can adjust their services to suit any situation.
Multiple Distribution Channels
SHIPHYPE offers multiple distribution channels that can help you reach a wider customer base. They have distribution centers worldwide, providing an easy way to ship your products no matter where they need to go.
Global Customer Support
SHIPHYPE provides 24/7 customer support, so you never have to worry about any issues. Their team is always on hand to answer any questions or concerns to ensure your orders are handled seamlessly.
If you need an experienced and reliable 3PL for Salesforce order fulfillment, SHIPHYPE is perfect. With their comprehensive range of services, competitive rates, and decades of experience in order fulfillment, they can help you get your products to customers quickly and accurately. Contact us today to learn more about how SHIPHYPE can help you meet your fulfillment goals.
Request a quote
Fill the form below and our sales team will be in touch.
Don't like forms?
Email Us:
[email protected]