Looking to Outsource Order Fulfillment to a 3PL?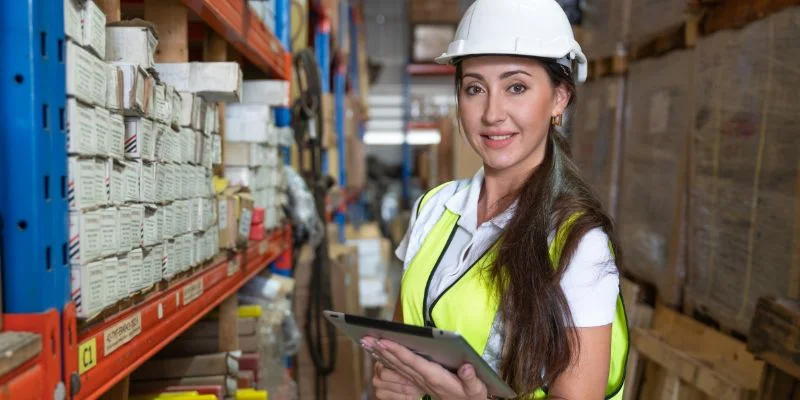 Advantages Of Using A Fulfillment Canada
Using Fulfillment Services, Canada is becoming increasingly popular among eCommerce stores and business owners as it can provide them with many advantages. A fulfillment center, also known as a fulfillment service, handles the entire order process from storage to shipping. With a Canadian fulfillment center, businesses can access lower shipping costs and better customer service. Furthermore, a fulfillment services company can provide speed and convenience regarding order processing.
With Fulfillment Canada, businesses can save time, money, and resources by outsourcing their eCommerce order fulfillment process instead of taking on the task themselves. A Canadian fulfillment center can offer competitive shipping rates because they have established relationships with major carriers like Canada Post and Purolator.
Benefits Of Working With A Fulfillment Canada
When it comes to e-commerce, having a reliable fulfillment partner is essential. Fulfillment Canada provides businesses the services they need to make their online store successful. Here are the ultimate reasons to perform with Fulfillment Canada:
Streamlined Processes:
Working with Fulfillment companies in Canada means you take advantage of streamlined processes explicitly designed to maximize efficiency to provide the best customer experience possible. So you can rest confirmed that your buyers will be happy with the speed and accuracy of their orders.
Cost-Effectiveness:
With Fulfillment Centers Canada, you don't have to worry about expensive upfront costs. They offer competitive pricing tailored to each customer's requirements. This means you can rest confirmed knowing your order fulfillment process will be as cost-effective as possible.
Customer Service:
Fulfillment Canada has a team of experienced professionals dedicated to providing exceptional customer service. They are always unrestricted to answer your inquiries and provide personalized assistance when necessary. Besides, their staff is knowledgeable about the latest shipping trends.
Services Offered By Fulfillment Canada
Fulfillment Canada offers a wide range of eCommerce fulfillment services for companies across Canada and the United States. Here is a peek at the services they deliver:
eCommerce Fulfillment:
eCommerce fulfillment is one of Fulfillment Canada's core competencies, and this service includes order processing, inventory management, warehousing & distribution, returns handling, and more. If you're peeking a professional and reliable eCommerce fulfillment partner, Fulfillment Canada can help.
Canada Fulfillment Centers:
With their Canadian-based fulfillment centers, Fulfillment Canada can help your business easily reach domestic and international markets. So whether you want to get domestic customers or ship globally, Fulfillment Canada has the expertise and resources.
Bulk Shipping:
Need an efficient way to ship bulk shipments? Fulfillment Canada offers competitively priced, reliable bulk shipping services tailored to your needs. So you accomplished have to worry about buying a costly shipping system.
Things To Consider When Looking For A Fulfillment Canada Provider.
When searching for a Fulfillment Canada provider, there are a few key factors to consider. Because the needs of businesses vary widely, it is essential to examine a provider that will best suit your particular situation.
Location:
The physical location of the fulfillment provider is vital to consider. If your customers are located in Canada, you'll want a Canadian-based fulfillment center so that orders arrive quickly and efficiently. So ensure you find a fulfillment provider with warehouses in the correct locations.
Services:
A quality Fulfillment Canada provider should offer various services, such as order fulfillment, product storage, and shipping. Relying on the size and dimensions of your business, consider a provider that provides custom services and specialized solutions.
Support:
When working with an outside Fulfillment Canada provider, it's crucial to have good customer service and technical support available. Peek for a provider inclined to take the time to react to any inquiries or concerns you may have about the service.
Does Your Business Need A Fulfillment Canada Provider?
If you are a business owner or e-commerce merchant, it's essential to consider whether your business needs the services of Fulfillment Canadian customers. To remain competitive in today's market and continue to serve both domestic and international customers, companies must have access to efficient shipping solutions that can meet the needs of their customers.
By working with a fulfillment company, businesses can benefit from streamlined supply chain management and access to specialized services for international shipping. A Fulfillment Canada provider offers expertise in e-commerce fulfillment, order processing, warehousing, transportation logistics, customer service support, and more – all designed to help your business meet the needs of its customers.
Differences Between Fulfillment Centers Provider And 3PL
Fulfillment centers are a vital part of the supply chain process, helping companies move products from warehouse to customer quickly and efficiently. But when choosing a fulfillment center provider or 3PL (third-party logistics), some key differences should be considered.
On the other hand, 3PLs (third-party logistics) can work with clients in an ongoing capacity. Fulfillment centers offer primary storage and shipping services, while third-party logistics company more comprehensive and may also include inventory management, order processing, and customer service.
What Type Of Companies Look For Fulfillment In Canada?
Many companies are turning to fulfillment in Canada for order processing and warehousing needs in today's globalized world. Some of the numerous standard types of companies that rely on pride in Canada include:
E-commerce Businesses:
With the rise in digital shopping, e-commerce businesses have grown exponentially, and they often look to Canada for fulfillment services. It is even standard for companies to outsource their fulfillment needs to third-party logistics (3PL) providers in Canada.
Retail Companies:
Even traditional retailers are now turning to Canada for their order fulfillment needs. With the lower costs and more excellent selection of warehouses in Canada, retail stores can benefit from cost savings while still providing customers with fast and reliable delivery services.
Crowdfunding Projects:
As crowdfunding campaigns become more popular, creators are turning to Canada for their fulfillment needs. Whether you're launching a product on Kickstarter or Indiegogo, Canadian fulfillment centers can provide the storage and shipping options necessary for a successful campaign.
Why Is SHIPHYPE Your Best Choice?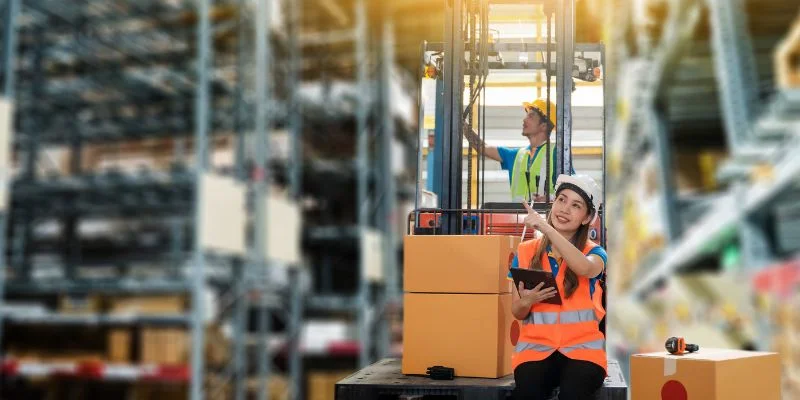 Regarding fulfillment services in Canada, SHIPHYPE is the top choice. Here is a reason why SHIPHYPE is the premier fulfillment company in Canada:
Canada-Wide Coverage:
They have locations across Canada, making reaching customers anywhere in the country easy. Their nationwide coverage and efficient delivery systems ensure your orders get to their destination promptly.
Advanced Technology:
SHIPHYPE utilizes advanced technology and automation to stay competitive and offer businesses cost-effective solutions. Their systems keep up with industry trends, so you don't have to worry about your fulfillment processes becoming outdated.
Focused on Quality:
Their commitment to quality and excellence means they always work hard to ensure their products and services meet their client's standards. They know happy customers are crucial to success, so they go overhead and beyond to satisfy them.
Request a quote
Fill the form below and our sales team will be in touch.
Don't like forms?
Email Us:
[email protected]