Looking to Outsource Order Fulfillment to a 3PL?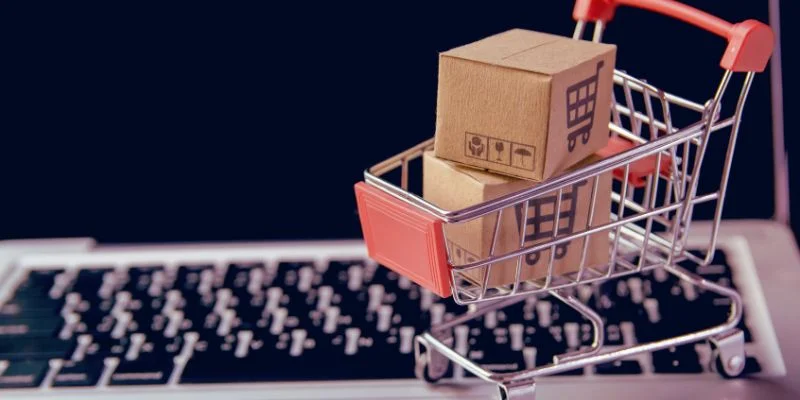 Advantages Of Using A B2B Fulfillment Los Angeles
Using B2B Fulfillment services in Los Angeles is a great asset for many businesses. The services offered by these fulfillment centers provide an efficient and cost-effective way to inventory management, order fulfillment, logistics services, and much more. It offers many benefits for eCommerce businesses, especially in streamlining their operations.
B2B Fulfillment Center Los Angeles is the perfect fit for businesses looking for cost-effective solutions. The services they offer are designed to provide a comprehensive set of solutions that can be tailored to each company's specific needs. Business owners don't need to worry about having multiple vendors in multiple locations, which can be time-consuming and expensive.
Benefits Of Working With A B2B Fulfillment Los Angeles
When efficiently managing business-to-business (B2B) fulfillment needs, working with a B2B Fulfillment in Los Angeles has numerous advantages. Here are just some of the legend benefits:
Streamlined Processes:
A B2B Fulfillment Los Angeles provider can develop an efficient process to streamline order handling and delivery. This allows businesses to avoid manual labor, automate processes, save time and money, and increase customer satisfaction.
Cost Savings:
Outsourcing fulfillment services eliminates businesses' need to invest in fulfillment warehouse space, personnel, and other overhead costs. A B2B Outsource Fulfillment provider will also be able to provide more cost-effective shipping rates due to their relationships with major carriers.
Scalability:
B2B Fulfillment Los Angeles providers can scale with the changing needs of a business. Depending on seasonal demand and expansion plans, companies can quickly increase or decrease their order fulfillment services.
Services Offered By B2B Fulfillment Los Angeles
B2B Fulfillment Los Angeles offers a comprehensive suite of services for businesses looking to maximize their supply chain efficiency. Here are a few of the services provided:
Pick & Pack Services:
Their team of experienced pick & pack specialists provides accurate and efficient fulfillment services tailored to your specific needs. With their advanced technologies, they can quickly coordinate the movement of perfect from one point to another for a seamless distribution process.
International Shipping:
As a business-to-business fulfillment provider, B2B Fulfillment Los Angeles offers comprehensive international shipping options. They can assist with managing customs and document preparation, providing a streamlined experience for your customers.
Reverse Logistics:
Their reverse logistics services are designed to ensure quick and efficient returns management and disposition of products or components that need to be taken out of circulation. From product destruction to recycling, they can assist with the entire process.
Things To Consider When Looking For A B2B Fulfillment Provider
When it comes to choosing a B2B Fulfillment provider, some essential factors need to be taken into consideration. Here are some things to consider when looking for a B2B Fulfillment provider, especially in the Los Angeles area:
Technology:
Check if your potential provider is up-to-date with the latest technology and automation capabilities. This will help ensure the fulfillment process runs smoothly and efficiently, resulting in fewer mistakes, fewer delays, and higher customer satisfaction.
Scalability:
If you plan to grow your business shortly, ensure the B2B fulfillment provider is prepared to scale up. Ask about their storage capacity and any potential additional fees incurred with increased staffing or expansion.
Location:
Your provider's location can significantly impact the speed and cost of shipping products to customers. If you're based in Los Angeles, look for a quality B2B fulfillment provider offering quick and reliable services at competitive prices.
Does Your Business Need A B2B Fulfillment Provider?
If you're an e-commerce business, the answer might be yes! A B2B fulfillment provider can be a great asset to your eCommerce brands, saving time and money while removing some of the strain associated with managing store inventory and shipping orders. With a B2B fulfillment provider in Los Angeles, you can outsource fulfillment needs to experience professionals who specialize in efficient processing, picking, packing, ship orders.
B2B fulfillment eCommerce platform can often offer custom services such as kitting, labeling, and assembly work that your business may need. This specialized help can save you time and prevent costly mistakes during the order fulfillment process. Storage fees are another shipping costs saving feature of using a B2B fulfillment provider in Los Angeles.
Differences Between B2B Fulfillment And B2C fulfillment
B2B delivers products to wholesalers, retailers, and other businesses that resell them to customers. B2B fulfillment usually focuses on bulk orders and typically involves more significant quantities of goods with fewer SKUs. It also requires more communication between the provider and receiver to fulfill the correct order.
B2C, on the other hand, is the process of delivering goods directly from a business to an individual consumer. B2C fulfillment focuses on responding quickly to separate orders and may involve multiple SKUs. It also requires more flexibility in order processing, as each customer will have different needs to be considered when shipping products.
What Type Of Companies Look For B2B Fulfillment?
Businesses that deal with large quantities of goods usually look for B2B fulfillment services in Los Angeles. Here are some types of companies that may benefit from the convenience and reliability that a B2B fulfillment center provides:
Manufacturers:
For manufacturers needing assistance creating custom packaging for their goods, B2B fulfillment in Los Angeles can help them achieve this. It can also be used as an efficient system for storing these products and shipping them out quickly.
Wholesalers:
For wholesalers who need help stocking their goods in multiple warehouses nationwide, B2B fulfillment services can provide a cost-effective solution. This service can also help wholesalers with their pick-and-pack operations and shipping their goods quickly.
Retailers:
For retailers who need to ship their products promptly, B2B fulfillment services can be an efficient solution. This service can also help them store and manage their inventory to track what needs to be shipped out and when.
Why Choose SHIPHYPE?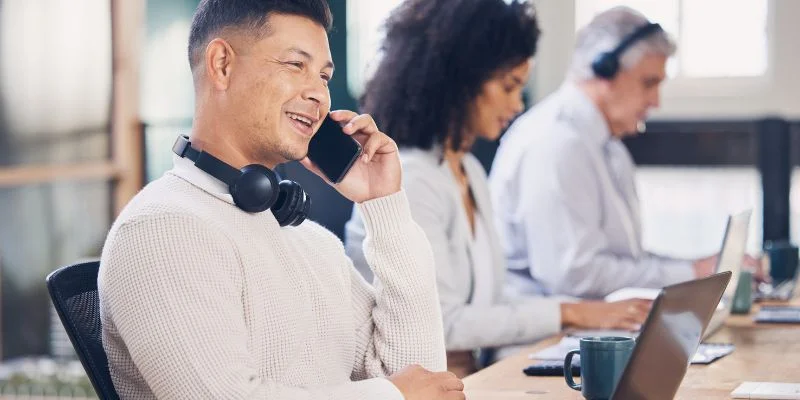 SHIPHYPE is your go-to partner for B2B fulfillment in Los Angeles. Here is the defense for why you should choose us for your business fulfillment needs:
Unrivaled B2B Fulfillment in Los Angeles:
SHIPHYPE is the go-to choice for businesses seeking dependable and timely B2B fulfillment services in Los Angeles. Their experienced team leverages cutting-edge technology to ensure orders are fulfilled quickly and accurately with minimal disruption.
Affordable Rates:
They understand businesses must operate on a budget, so they offer competitive rates that will keep the bank strong. Their low prices make us the perfect choice for companies looking to optimize costs while ensuring quality service and reliability.
Quality Services:
With SHIPHYPE, you can be sure that your B2B fulfillment needs are handled by experienced professionals who know what they're doing. They take pride in their quality services and will go the additional mile to ensure your things reach their destination safely and on time.
Request a quote
Fill the form below and our sales team will be in touch.
Don't like forms?
Email Us:
[email protected]