Looking to Outsource Order Fulfillment to a 3PL?
How to Fulfill PayPal Orders?
A PayPal account is a safe and secure way to buy, sell and send money online. It is an established payment processor that allows users to transfer funds from one account to another instantly. With a PayPal account, individuals can receive PayPal holdings payments electronically through credit cards, debit cards, or bank accounts. But do you know PayPal is also an e-commerce platform that allows you to sell physical goods or services?
With PayPal Payments Pte Ltd, setting up an online store and accepting payments immediately is easy. This payment processor supports order management, and merchants can easily approve orders, process refunds, and manage disputes. A third party logistic services are also provided to help merchants fulfill orders. All you need to do is provide proof of shipment, such as the tracking number or package pictures. To fulfill PayPal orders. The following steps are needed:
Collect The Legal Requirements
Every country has its regulations for selling products and services online, so make sure you know all the legal requirements in your region. PayPal complies with these laws and requires merchants to submit certain information before they can start accepting customer payments.
Verify Your Account
To ensure security and trustworthiness, PayPal users must verify their accounts by providing such information as a valid ID, proof of address, and bank account details. Once the verification process is complete, users can start selling products and services through their PayPal account.
Set Up Your Account Limitations
PayPal provides several levels of security for its customers. For example, you can set up an account limitation that prevents you from receiving more money than your specified threshold. You can also prevent sending funds to certain countries or buying high-value items.
Connect A 3PL
If you start selling physical goods, you must find a third-party logistics (3PL) provider to help with fulfillment. By partnering with SHIPHYPE, merchants can manage orders and shipments in one place. This will save time and improve the customer experience.
Pick Pack And Ship
Once you have connected a 3PL, the next step is to pick and pack the orders. This involves selecting items from inventory, packing them in appropriate packaging, and shipping them out. PayPal Pte also provides dispute resolution procedures that you should follow in case of discrepancies. A reliable 3PL like SHIPHYPE provides end-to-end tracking, so you can follow each shipment and make sure it reaches the customer on time.
How 3PLs Help Fulfill PayPal Orders?
PayPal is not just limited to sending and receiving money; it also provides services to enable merchants to run a successful e-commerce business. If you own a store, you need a fulfillment service that helps you maintain the highest level of customer satisfaction. Having a 3PL by your side helps you in the following ways:
Streamline Your Business Operations
Businesses are all about hectic tasks requiring lots of physical effort and resources. A 3PL provider, like SHIPHYPE, helps you streamline your business operations by automating order entry, management, shipping, billing, and returns.
Automate Order Processing
Handling orders manually can lead to costly mistakes in time and money. However, using a 3PL like SHIPHYPE can streamline order processing and enhance its accuracy. This would enable you to save time and money while providing your customers with the best experience possible.
Provide End-to-End Tracking
A reliable 3PL provider provides end-to-end tracking to ensure timely shipments are delivered. With this feature, merchants can track orders in real-time and take necessary actions to improve customer experience.
Enhance Your Security
Security is a top priority for any business. 3PLs like SHIPHYPE provide advanced security measures to protect your data and payment information while offering fraud protection. This helps you stay safe from hackers and cybercriminals.
How Do 3PLs Connect With PayPal?
Merchants must set up a business account to connect with PayPal with a 3PL. The API credentials provided by PayPal must then be added to the 3PL platform. This ensures that all temporarily limited orders, payments, and refunds are automatically synced between the two systems, streamlining the process. A 3PL proves all the credentials, and merchants must provide their details to enable the connection.
With 3PLs, merchants can rest assured that all payments are securely received, whether to receive money or to send, and that automated processes are in place for order fulfillment. This would help them offer their customers a superior customer experience and ensure smooth operations for their business.
Things To Consider When Looking for a 3PL for PayPal Orders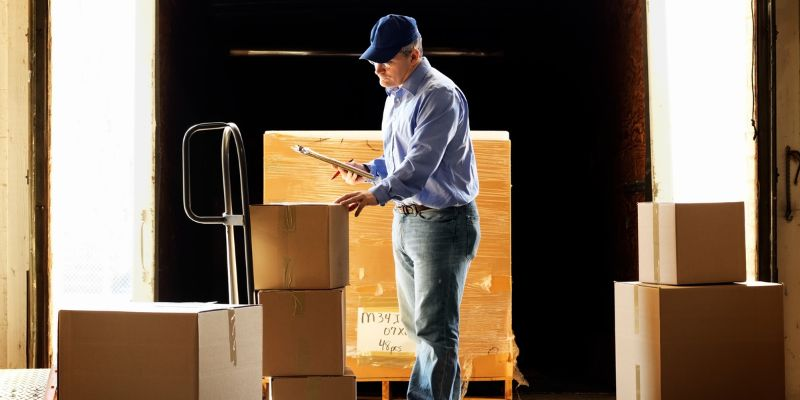 Not every 3PL offers counterfeit services. It is important to ask the right questions when selecting a 3PL for your PayPal orders. Here are some of the things you should consider:
Price and Fees
Before signing up with any 3PL provider, understand the pricing structure and fees associated with each service they provide. This will help you to avoid costly surprises in the future.
Customer Service
Check the customer service offered by your 3PL provider. This includes support for last-minute orders, refunds, replacements, etc. Please ensure they are reliable and promptly respond to all your queries.
Security Measures
It is important to ensure that the 3PL you choose offers secure payment processing, data protection, and fraud prevention. This would help you protect your customers' information and payments from cybercriminals.
Global Reach
Finally, ensure your 3PL provider offers global reach and can ship products to customers worldwide. This would help you expand your customer base and offer enhanced services to customers from different countries.
Top 5 Options for PayPal Order Fulfillment
The top 5 3PLs offering PayPal order fulfillment services are:
SHIPHYPE
Shipwire
Fulfillment by Amazon
ShipStation
Red Stag Fulfillment
These top 5 3PLs offer various services, from order fulfillment and shipping to inventory management and customer service. They are all reliable and secure and have the necessary infrastructure to provide exceptional order fulfillment services for your business.
Why Choose SHIPHYPE As Your Fulfillment Partner?
Choosing the right 3PL for your business is an important decision. SHIPHYPE offers a wide range of features and services to make order fulfillment easier, faster, and more efficient. Here are just some of the benefits you get when working with us:
Multi-Channel Integration
Our platform integrates with multiple channels (including PayPal ) to enable streamlined order fulfillment. All payment, shipment, and inventory data is automatically synced across different channels, eliminating manual data entry.
Real-Time Tracking
SHIPHYPE offers real-time tracking of orders and shipments so you can always stay on top of your order fulfillment. This helps ensure that orders are delivered on time and that customers remain happy.
Affordable Pricing
Our pricing structure is transparent and easy to understand, so there are never any surprise fees. We also offer flexible payment plans to suit different budget requirements. Our pricing plan is tailored to fit your business needs easily.
Customize Shipping Options
We provide flexible shipping options to suit different requirements. You can choose between multiple carriers, customize transit times, and even provide additional services like insurance and packaging assistance.
These are just some of the features SHIPHYPE offers for PayPal order fulfillment. We strive to offer superior service at an affordable price so that our customers always get the best value for their money. Contact us to learn more about our services, and let us help you find the perfect fulfillment solution for your business.
Request a quote
Fill the form below and our sales team will be in touch.
Don't like forms?
Email Us:
[email protected]