Looking to Outsource Order Fulfillment to a 3PL?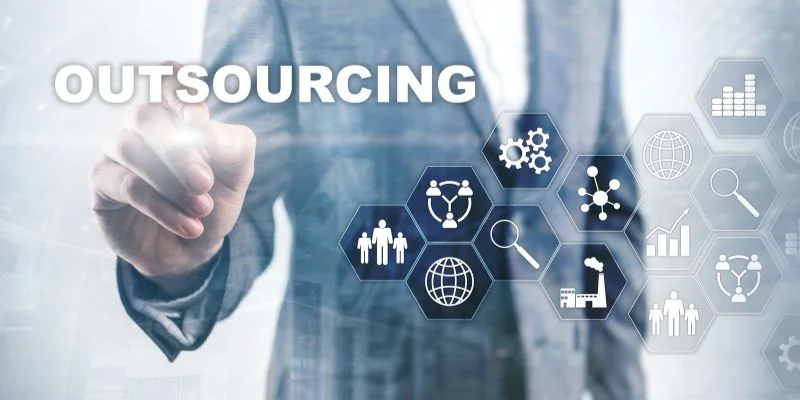 Advantages Of Using A Fulfillment Outsourcing Toronto
Using fulfillment centers companies in Toronto can be beneficial to your business. It allows you to outsource tedious administration and storage tasks, freeing up resources that can be used elsewhere. With an experienced partner handling the details of order processing and shipping, you don't have to worry about inventory management or transportation delays. You also save on labor costs associated with in-house fulfillment services.
Fulfillment services companies in Toronto can offer you access to advanced inventory management services and cutting-edge technology that can streamline your company operations. With these tools, you can better manage order fulfillment center processes and ensure on-time delivery. Moreover, businesses can reduce shipping costs and enjoy faster transit times by partnering with a third-party logistics partner.
Benefits Of Working With A Fulfillment Outsourcing Toronto
Working with a Fulfillment Outsourcing in Toronto is a great way to make the process simpler and more efficient. Here are the benefits you can anticipate from operating with a fulfillment service like this:
Cost Savings:
Working with a Fulfillment Outsourcing Toronto Company can save your eCommerce business money by eliminating the need to hire, train, and manage warehouse staff or invest in expensive warehousing equipment and facilities.
Scalability:
A fulfillment company can readily scale up or down depending on your eCommerce business's needs. This allows you to grow or reduce operations quickly without losing efficiency. With a fulfillment company, you can quickly and easily expand your product offerings or geographic reach to meet customer needs.
Technology & System Integration:
Fulfillment Outsourcing Toronto companies offer a warehouse management system that allows them to integrate with your existing systems and provide seamless order processing, tracking, and reporting.
Services Offered By Fulfillment Outsourcing Toronto
Fulfillment Outsourcing Toronto answers all your eCommerce and order fulfillment woes. Here you can get comprehensive services tailored to your exact needs.
Access to Sophisticated Fulfillment Systems:
Their sophisticated and integrated systems allow for seamless tracking, reporting, and processing of orders. You can keep tabs on your orders moving through the fulfillment process with real-time updates. You can rest confirmed that your demands are secure and on their way to customers.
Timely Order Fulfillment:
They provide fast order fulfillment services within Toronto and its surrounding areas – ensuring your products reach customers quickly. So you never have to worry about order delays. Because their fulfillment services are designed to deliver products on time.
Expert Staffing and Facilities:
Their experienced staff and facilities ensure that all orders are accurately picked, packed, and shipped. With their top-notch consumer service, you can rest confirmed that your demands will be fulfilled quickly and efficiently.
Things To Consider When Looking For A Fulfillment Outsourcing Toronto Provider
When looking for a fulfillment outsourcing Toronto provider, there are several aspects you should consider: Here are a few key considerations to help you find the best provider for your business.
Quality of Services:
Quality should be your top priority when looking for a fulfillment outsourcing Toronto provider. Ensure that the company you choose is experienced and knowledgeable in all their services and offers excellent customer service.
Price Points:
Cost is also an important factor when considering a fulfillment outsourcing Toronto provider. Be certain to reach prices from multiple groups and find the one that best fits your budget and needs. So, make sure you balance quality and cost when making your decision.
Range of Services:
You want to ensure that your chosen provider delivers a wide spectrum of services, including order fulfillment, shipping, warehousing, inventory management, returns processing, customer service support, and more. So, ask for a breakdown of services offered and research each one.
Does Your Business Need A Fulfillment Outsourcing Toronto Provider?
If you're a business owner in the Toronto area, chances are you're considering whether or not to outsource order fulfillment. It's an important decision for any business, as it can profoundly affect your operations' success. To help make this decision easier, here is some information about what outsourcing fulfillment entails and how it could benefit your business.
Outsourcing the order fulfillment process involves transferring the responsibility of managing your shipping processes to an external provider. This provider can manage everything from taking fulfill orders, fulfilling them, and tracking them until they reach their destination. For example, a natural health products company would require a fulfillment provider to handle the specific needs of packing and labeling those products.
Differences Between Fulfillment Outsourcing Provider And 3PL
Regarding the service offerings of a Fulfillment Outsourcing Provider, they focus on warehousing and distribution services. A Fulfillment Outsourcing Provider may also provide other value-added services such as order tracking, inventory management, returns management, pick & pack operations, kitting & bundling solutions, and freight management.
On the other hand, a 3PL provider typically offers other services, such as transportation optimization and procurement. They also have a greater global reach than many Fulfillment Outsourcing Providers, specializing in logistics solutions for international companies or global supply chains.
What Type Of Companies Look For Fulfillment Outsourcing In Toronto?
Various types of companies benefit from the cost-saving advantages and efficiency gains associated with outsourced warehousing and fulfillment services in Toronto.
Small Businesses:
Many smaller businesses find outsourcing their order fulfillment needs the most economical and efficient way to handle their warehousing, inventory management, order pack services, and shipping. This allows them to focus on what they do best – running their businesses.
eCommerce Companies:
eCommerce businesses typically have a high volume of orders that must be filled quickly and accurately. Outsourcing these services in Toronto can help these companies maximize the efficiency and profitability of their operations.
Startups:
Startups often have limited budgets and resources for fulfillment services, which can make outsourcing a great option. With outsourced fulfillment services in Toronto, startups can fast scale up or down, relying on their changing needs without investing in other personnel or equipment.
Streamline Your Supply Chain by Partnering with SHIPHYPE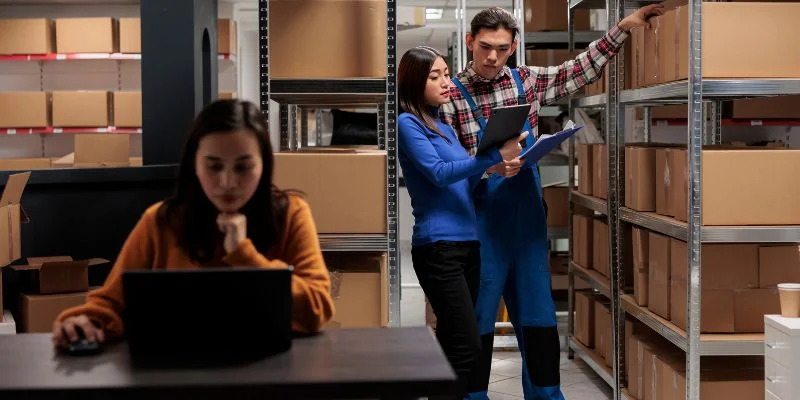 When it arrives to streamline your supply chain, SHIPHYPE has you covered. They offer quality fulfillment outsourcing in Toronto that helps businesses stay competitive and efficient.
Streamlined Solutions:
Streamline your supply chain by partnering with SHIPHYPE for fulfillment outsourcing in Toronto. With SHIPHYPE's services, you can ensure the efficient shipping of goods without the hassle of managing multiple service providers.
Comprehensive Services:
Their comprehensive services include order processing, storage solutions, packaging and labeling, transportation management, Customs clearance, and more. They are committed to providing the best customer experience and ensuring all your orders are handled quickly and accurately.
Experienced Team:
They have an experienced team of professionals who are well-versed in the latest and most efficient fulfillment processes. Their expertise authorizes us to deliver complete assistance that satisfies your conditions and beats your expectations.
Request a quote
Fill the form below and our sales team will be in touch.
Don't like forms?
Email Us:
[email protected]