Looking to Outsource Order Fulfillment to a 3PL?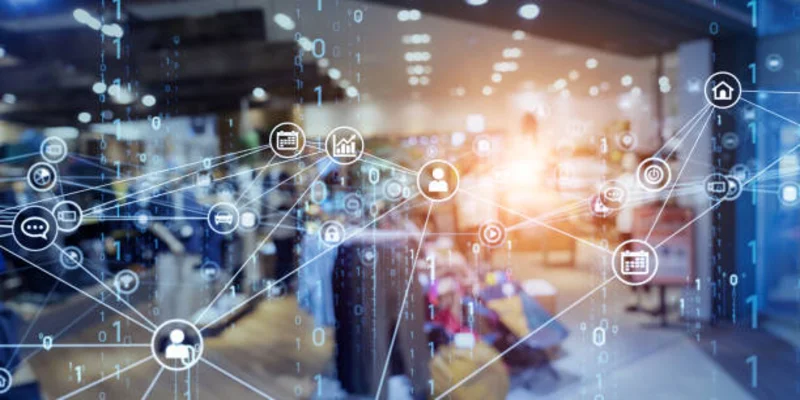 How to Fulfill API Orders?
API orders are unique and require a special set of skills to manage. If you're looking for a third-party fulfillment service that can handle your individual order data and fulfill orders quickly, you have come to the right place. Our fulfillment API is designed to streamline the order management process, enabling you to easily manage line items and tracking numbers associated with each fulfillment request.
Some delivery management is usually required for API fulfillment order to ensure that shipments are fulfilled properly and on time. Our specific fulfillment API handles your management, allowing you to track orders from start to finish. SHIPPING API will enable businesses to integrate their shipping workflow into one system. With this API, companies can manage rates and services by improving the accuracy of shipping costs in real time, reducing manual effort, and providing customers with accurate delivery estimates. To fulfill API orders, the following steps should be taken
Address Validation
Our API enables address validation and ensures that the delivery address is accurate. The integration of SHIPHYPE shipping API with your eCommerce store includes address validation. When customers enter their address during checkout, the SHIPHYPE API will run in the background and verify the talk with the USPS database for legitimacy.
Rate Quote
After validating the address, businesses can use our API to generate shipment rate quotes. This allows them to compare prices across different carriers, services, and periods before selecting an option.
Label Generation
Label generation is the next step in the process. Shipping API will generate labels for the customers' orders quickly and conveniently. This eliminates paperwork and its associated costs and manual errors, which can lead to lost time, money, and customer headaches.
Tracking
Tracking is also included with our API integration. In addition to providing tracking information to your customer's fulfillment location after their order has shipped, you can also track the status of orders in transit. This allows you to monitor the progress of shipments and take proactive steps if necessary.
How 3PLs Help Fulfill API Orders?
API (Application Programming Interface) orders are becoming increasingly popular in the e-commerce industry. They allow businesses to automate their order processing and streamline their operations but they also come with unique fulfillment challenges. Third-party logistics (3PL) providers can be valuable partners for businesses looking to fulfill API orders efficiently and accurately. Here are some ways that 3PLs can help:
Integration with APIs
3PLs can integrate with various APIs, including those used by popular e-commerce platforms like Shopify, Magento, and BigCommerce. This allows for seamless order processing and real-time updates on inventory levels and shipping status.
Advanced Order Processing
3PLs can help ensure that API orders are processed accurately and efficiently. With automated order processing and advanced inventory management systems, 3PLs can help reduce errors and ensure that orders are fulfilled correctly.
Customized Shipping Options
3PLs can provide customized shipping options based on the requirements of the API order. This includes shipping to multiple locations, splitting orders, and providing expedited shipping options.
Scalability
3PLs can easily scale their operations to accommodate fluctuations in API order volume. This allows businesses to expand their operations without worrying about fulfillment logistics.
Cost-Effectiveness
Outsourcing API order fulfillment to a 3PL can be a cost-effective solution for businesses. By leveraging the 3PL's existing infrastructure and expertise, companies can save on shipping, storage, and staffing costs.
Dedicated Support
3PLs typically have a dedicated support team to assist with any issues or questions related to API order fulfillment. This allows businesses to focus on other operations while knowing that experts handle their API orders.
SHIPHYPE has the expertise to easily manage API orders, providing businesses with dedicated support and cost-effectiveness. Our team of experienced professionals will handle the complex logistics associated with fulfillment to ensure your API orders are delivered on time and in perfect condition.
How Do 3PLs Connect With API?
Connecting third-party fulfillment service with your API order is easy. With SHIPHYPE, you only need to provide user authorization, and we will take care of the rest. Our advanced technology allows us to seamlessly integrate with your existing systems to route all orders for fulfillment automatically.
Benefits Of Outsourcing API Fulfillment Needs
For API fulfillment requests, numerous line items, including tracking shipments and returns. When you outsource your fulfillment needs to a service provider like SHIPHYPE, you can rest assured that all orders will be processed promptly and accurately. Additionally, we have established relationships with carriers for volume discounts and other cost-saving opportunities to pass on to our clients. Some of the benefits of outsourcing your API fulfillment needs include the following:
Increased Efficiency
By allowing SHIPHYPE to handle the order processing, you can focus on other aspects of your business, such as customer service and marketing. This helps reduce turnaround time and ensures that customers receive their orders faster.
Improved Accuracy
Our automated systems help ensure accuracy in order management and fulfillment. This reduces errors, returns, and customer dissatisfaction from order data and delivery discrepancies.
Competitive Pricing
Our volume discounts and cost-saving measures allow us to offer more competitive pricing than you could find doing it alone. We also negotiate shipping fees with our partnered carriers to get the best rates possible.
Reduced Complexity
By outsourcing your API fulfillment needs, you don't have to worry about the complexity of managing orders, inventory, and shipping. We take care of all those tasks, so you all have to do is focus on selling your product.
Things To Consider When Looking For A 3PL For API Orders
When selecting a third-party logistics (3PL) provider to manage your API orders, there are several factors you should consider.
Accuracy and Reliability
Look for a 3PL that has experience in managing complex orders and deliveries. Ensure they have a reliable track record of delivering products on time and with the accuracy you require.
Experience with API Orders
A 3PL should have experience and success managing API orders, which require more precision and accuracy than standard orders. Ask for references to other clients who use their services to ensure they can handle the complexities associated with API orders.
Transparency
Ensure the 3PL you select is transparent in its reporting, invoicing, and order management. Look for a company that provides clear visibility into inventory levels and orders, as this will help you make better decisions on stock levels, ordering patterns, and more.
SHIPHYPE has all the features you need for successful API order management. We are experts in this field and have extensive experience with API orders, providing our customers with the transparency they need to make informed decisions. Plus, our intuitive invoicing system makes it easy to keep track of payments.
Top 5 Options For API Order Fulfillment
The top 5 options for API order fulfillment are:
SHIPHYPE
SHIPPE
Fulfillment By Amazon (FBA)
ShipStation
DeliveryBots
Why Choose SHIPHYPE As Your Fulfillment Partner?
SHIPHYPE indeed stands out from the rest when it comes to API order fulfillment. Our team is dedicated to ensuring that all aspects of your ordering process are handled. From setting up easy-to-use UI/UX design, creating customized reports for clients, and much more, we understand what it takes to ensure orders are accurately fulfilled on time. Other than that, the reasons to make us unique from the rest of the world include:
High-Level Customer Service
Our customer service representatives are highly trained to handle inquiries efficiently and responsibly. We strive to ensure that orders are handled promptly, accurately, and within the defined timeline set by our clients.
Automated Payment System
Our automated payment system helps ensure that payments are handled securely within the specified. We provide a secure, user-friendly checkout page that allows customers to pay conveniently with their preferred payment method.
Robust Security System
We use robust security systems to protect our clients' data from fraud, malicious threats, and other cyber crimes. Our security protocols comply with industry standards and can effectively ward off potential hazards.
Easy Payment Options
We offer easy payment options for customers across different countries, allowing them to pay conveniently via their preferred payment method. Customers can choose from payment gateways like PayPal, Stripe, and Apple Pay and local options like bank transfers and cash on delivery.
We understand that API orders can be complex, so we provide individualized support to help you get started. Our team of experts will guide you through the process and help simplify the complexities of creating an API-based order. Reach out for more about our payment options and how we can assist you.
Request a quote
Fill the form below and our sales team will be in touch.
Don't like forms?
Email Us:
[email protected]